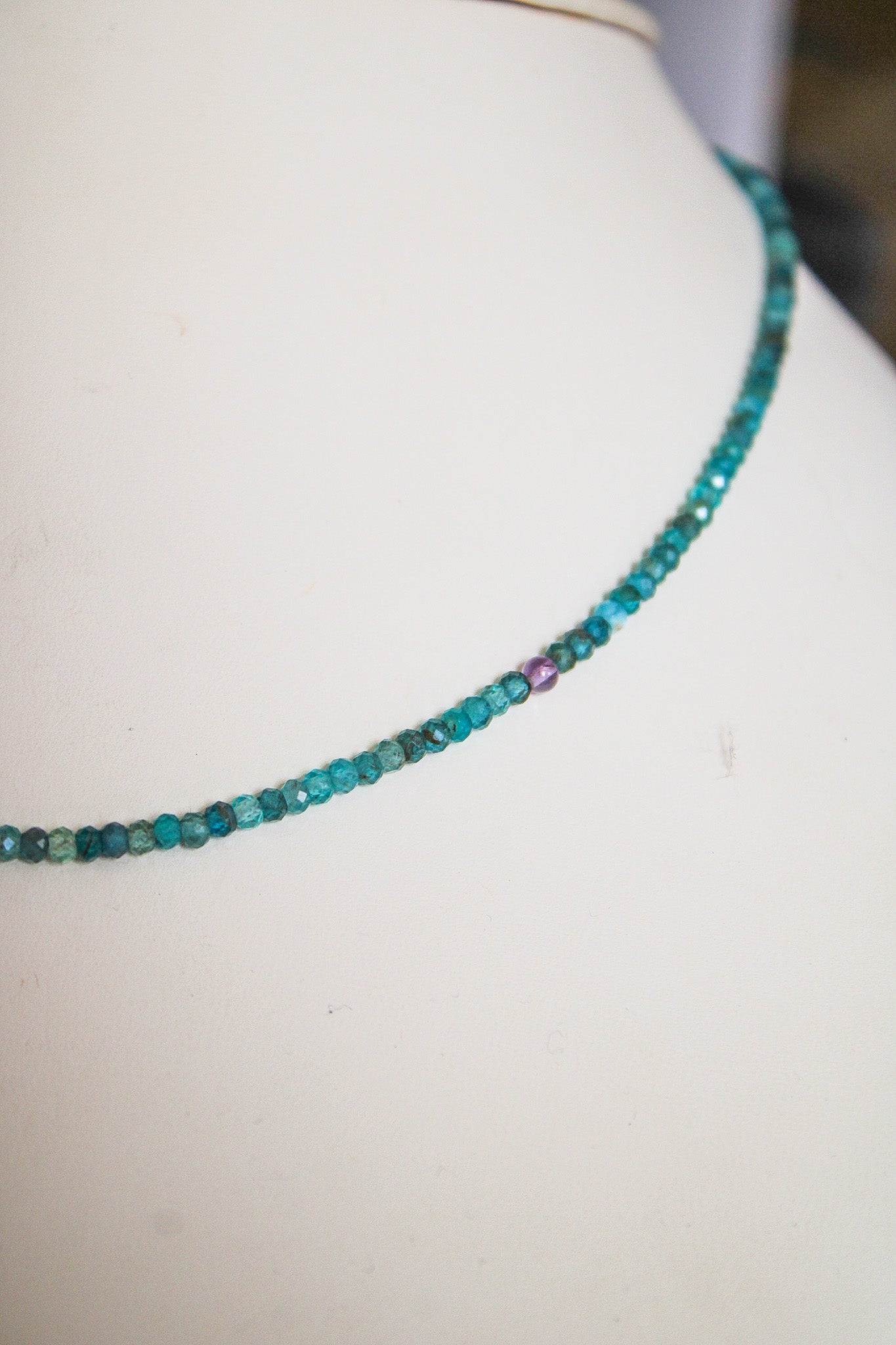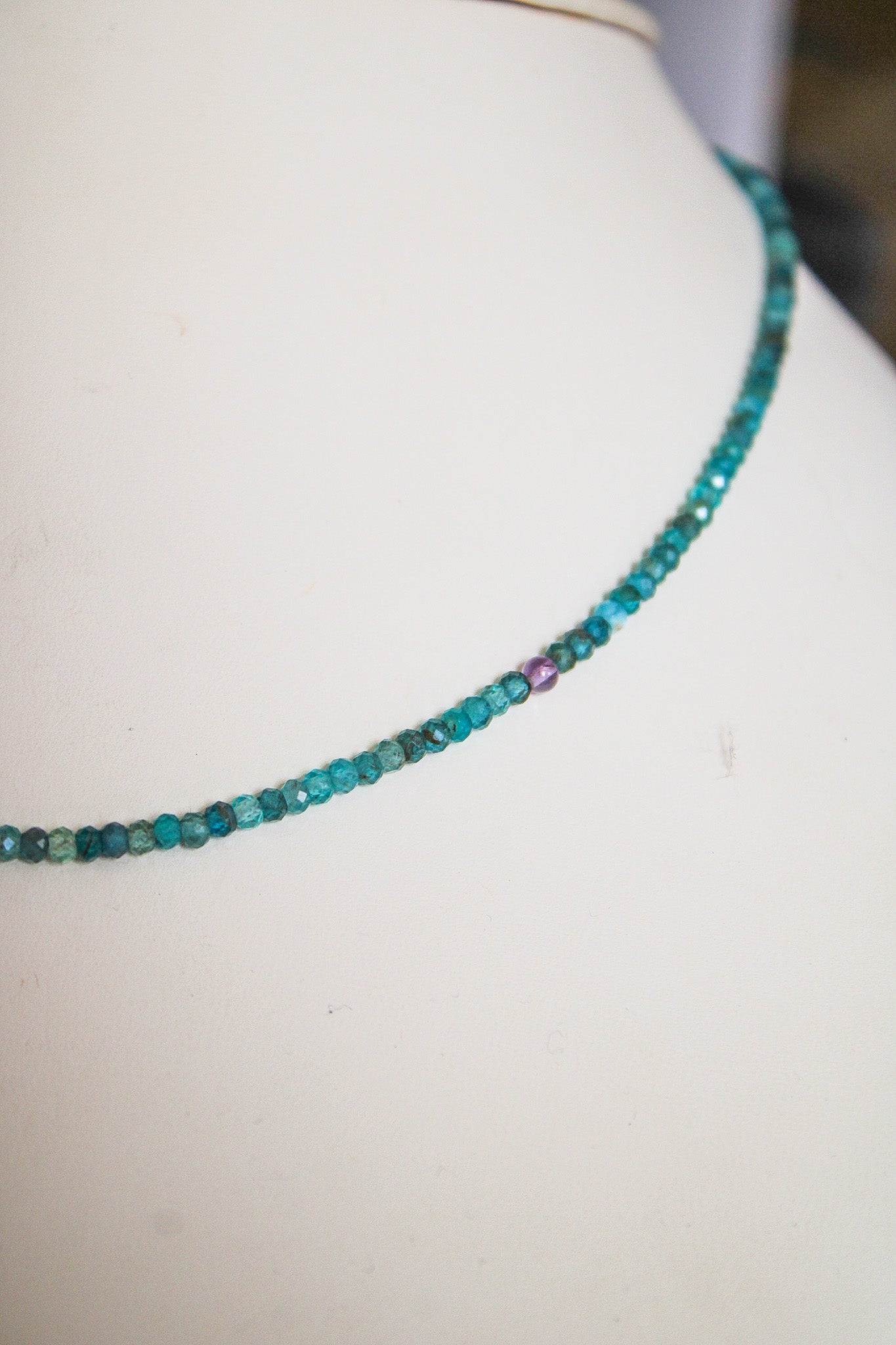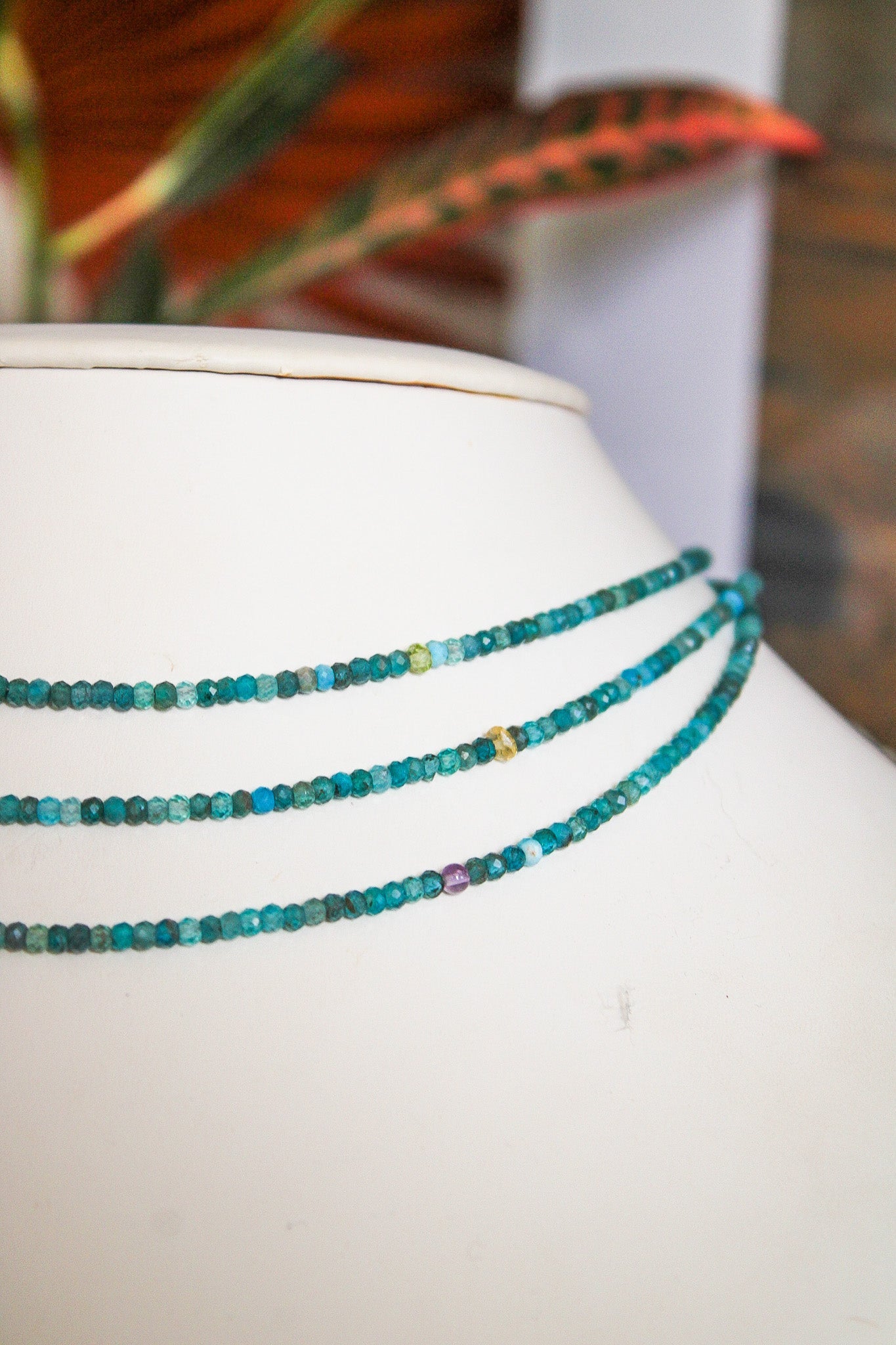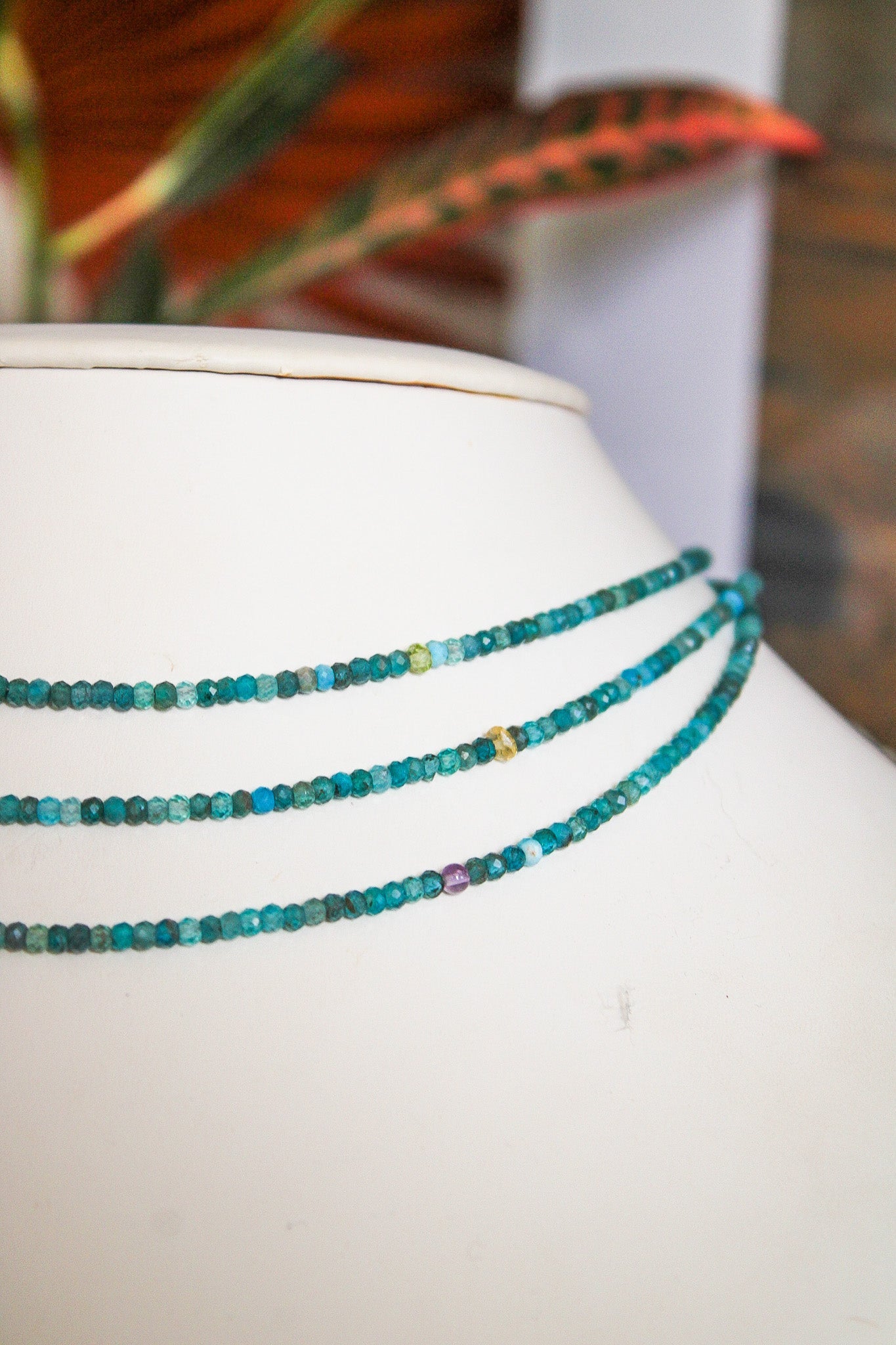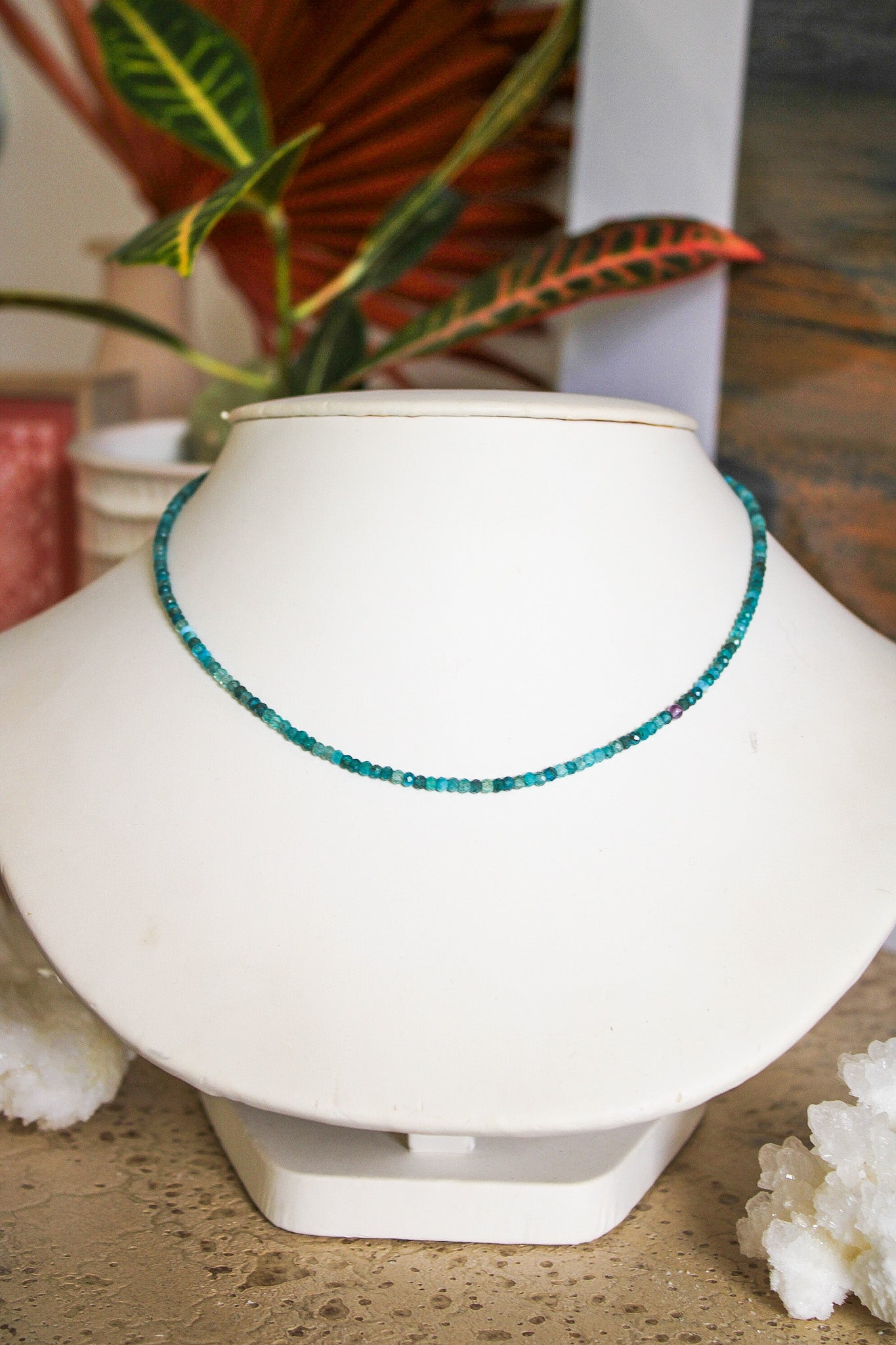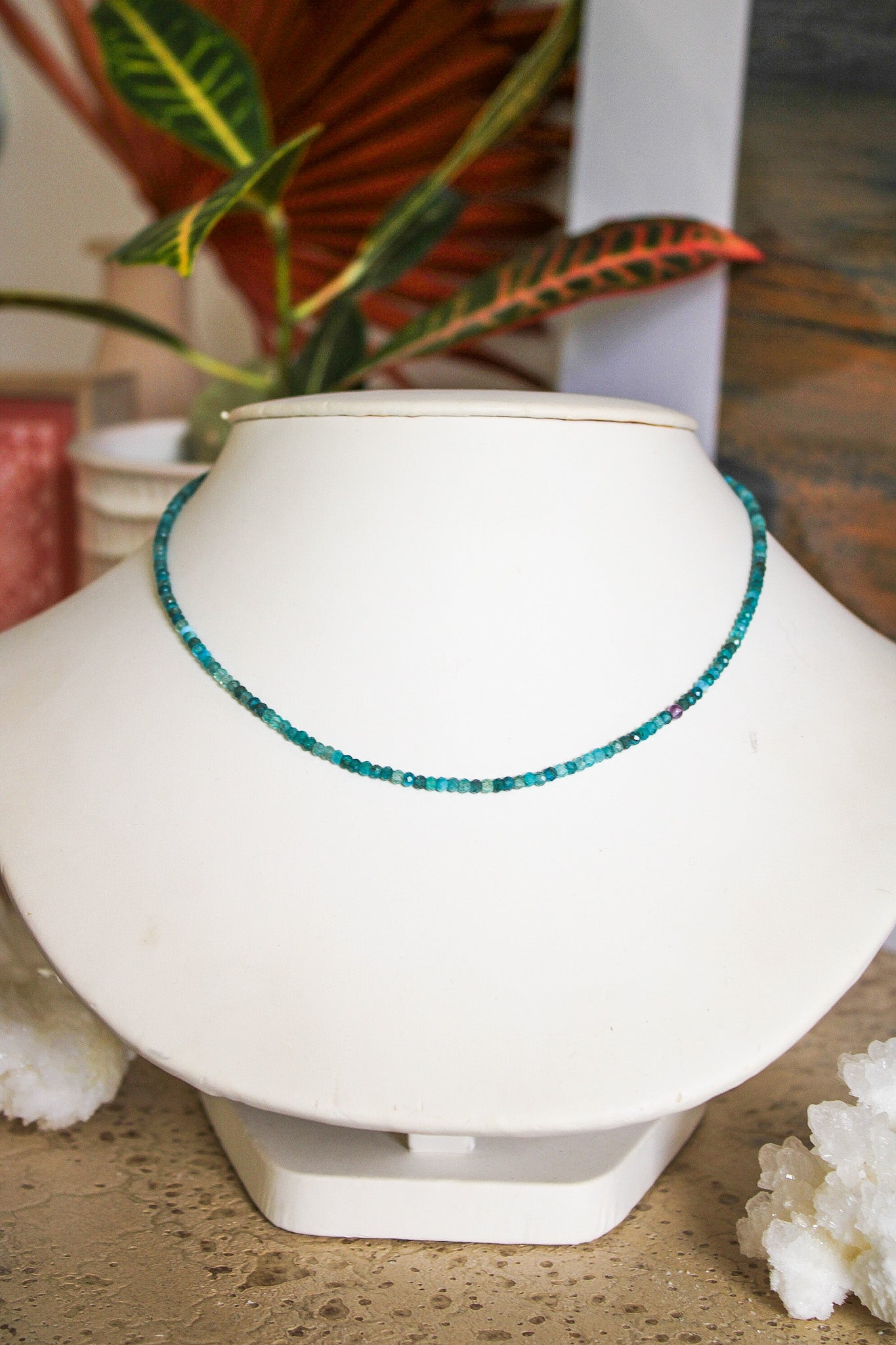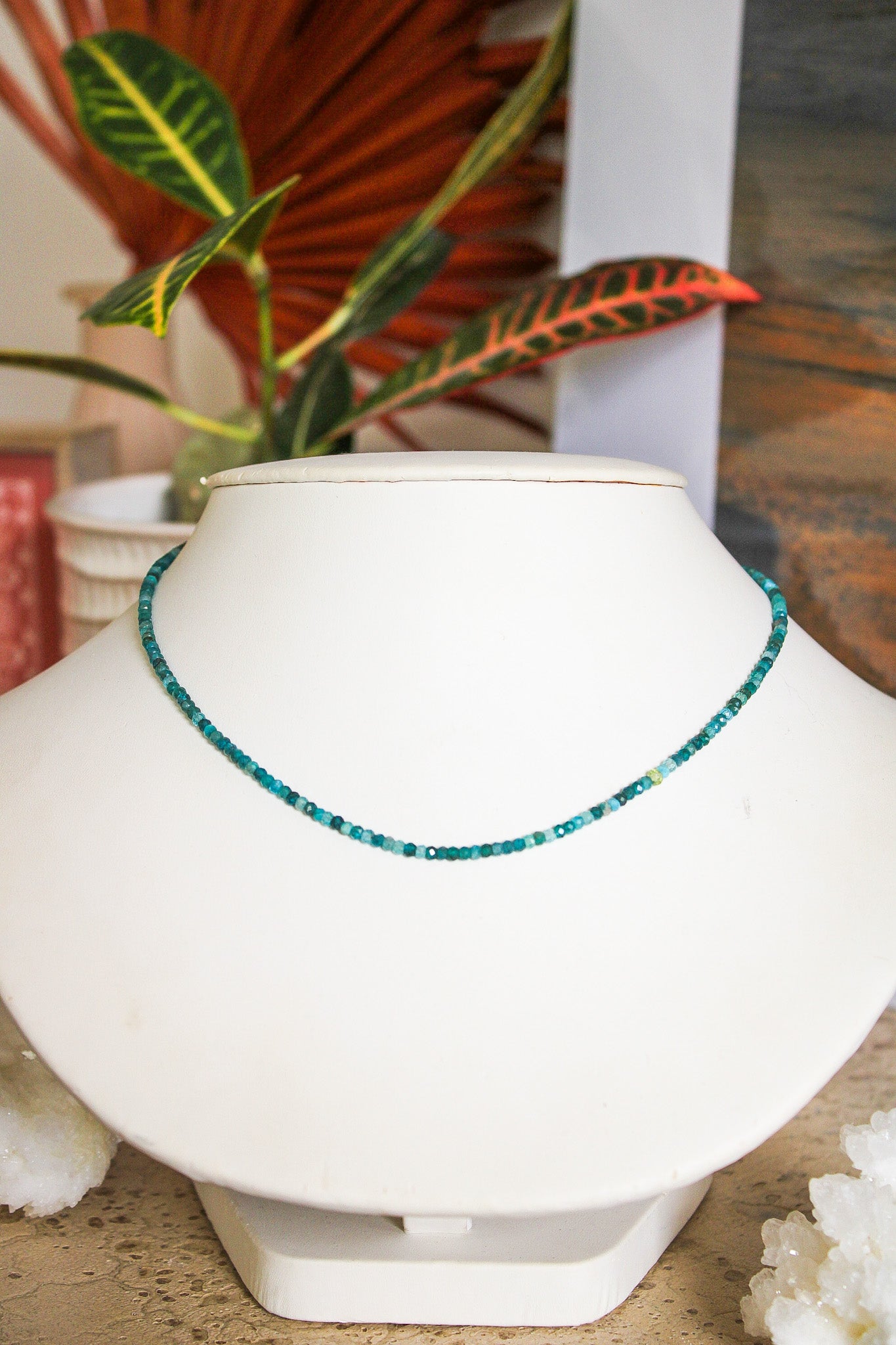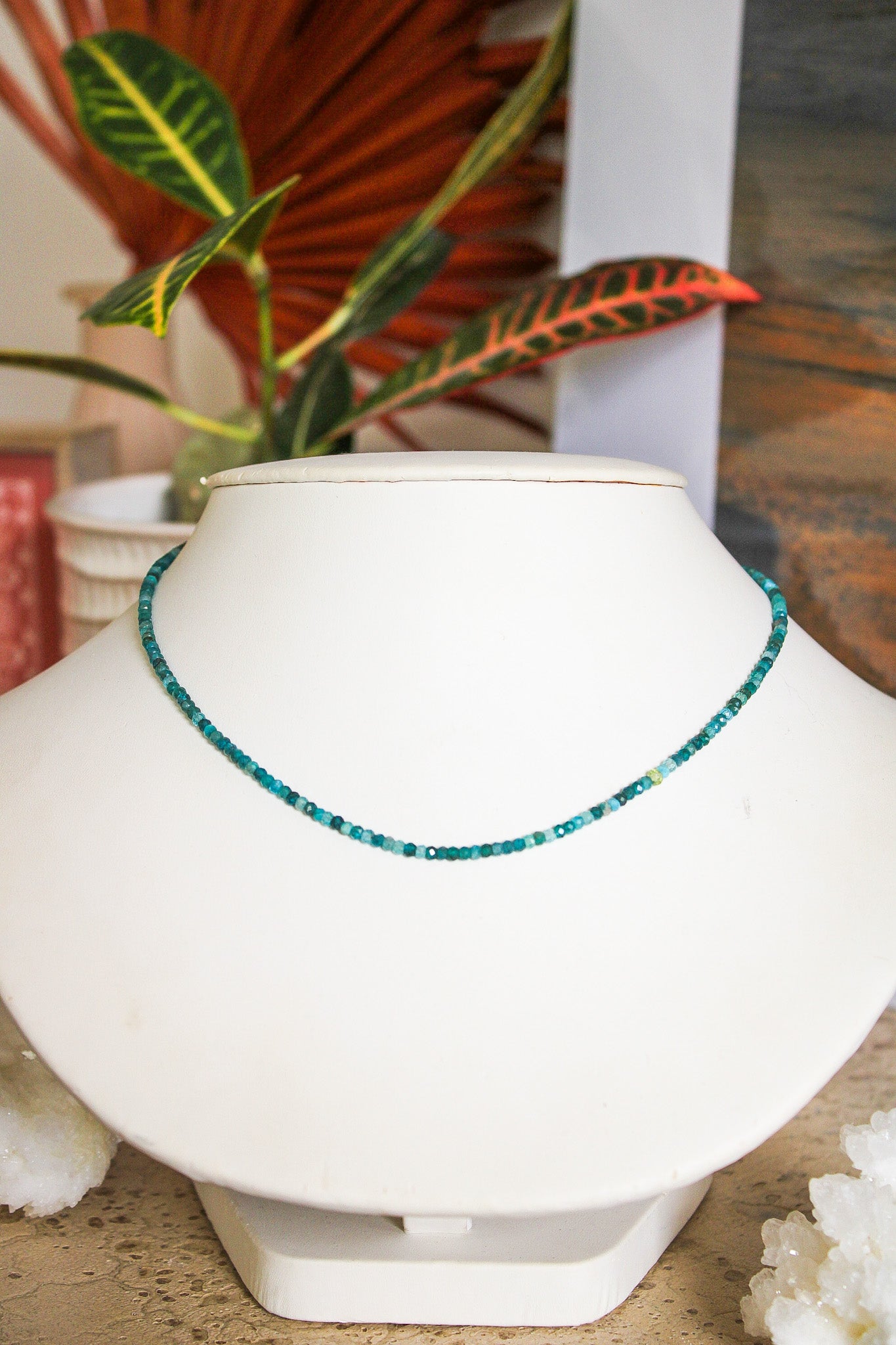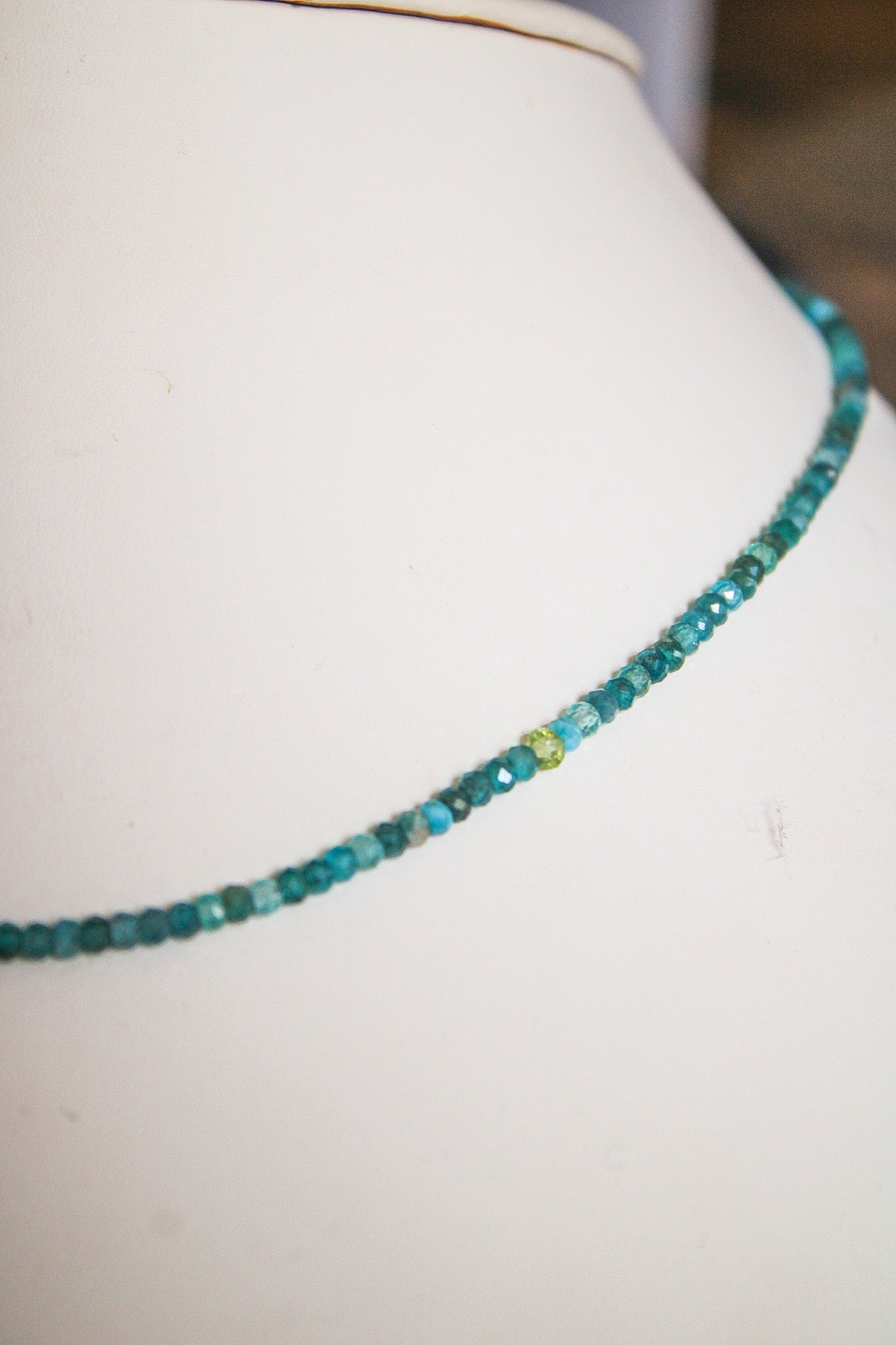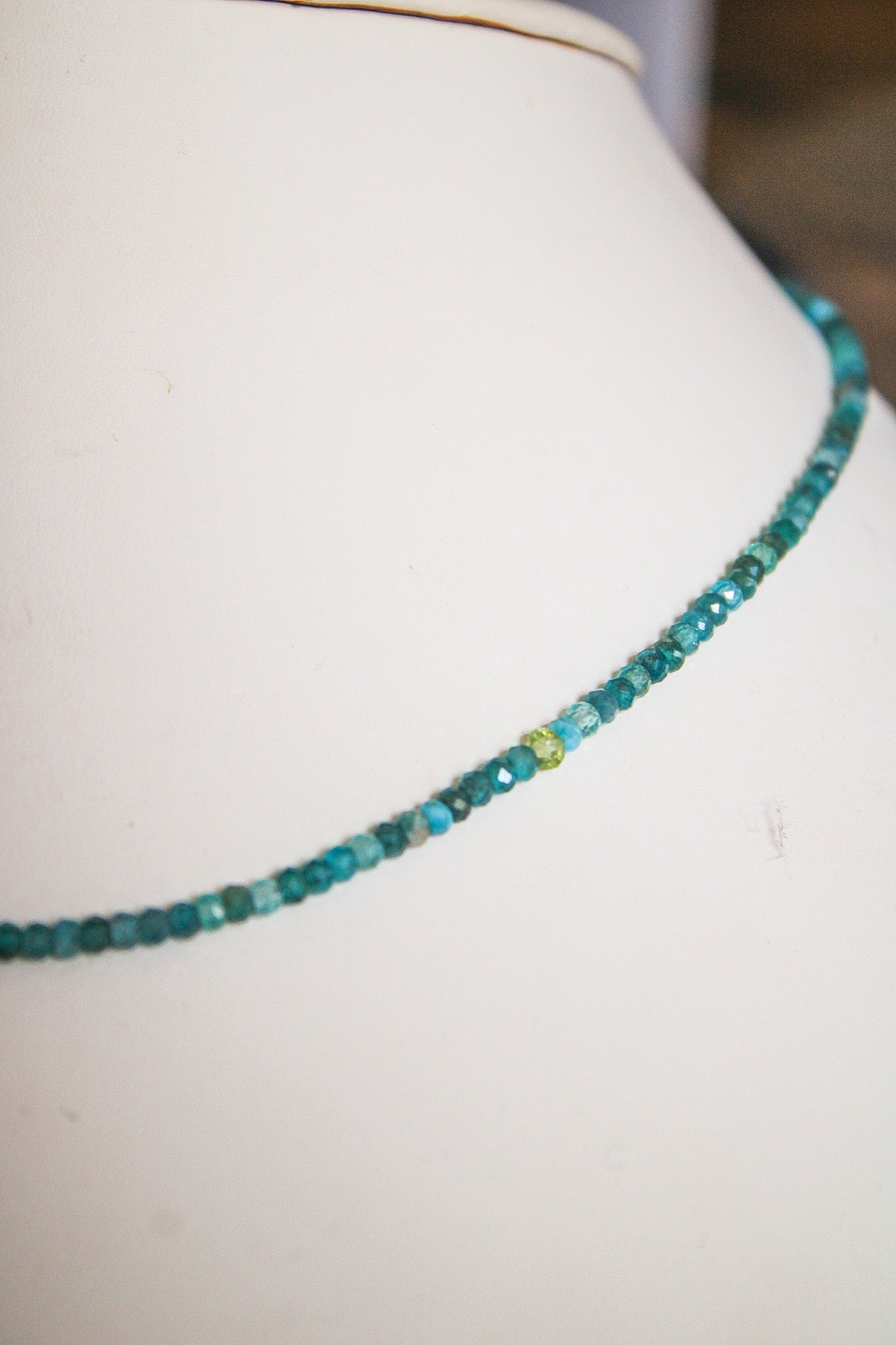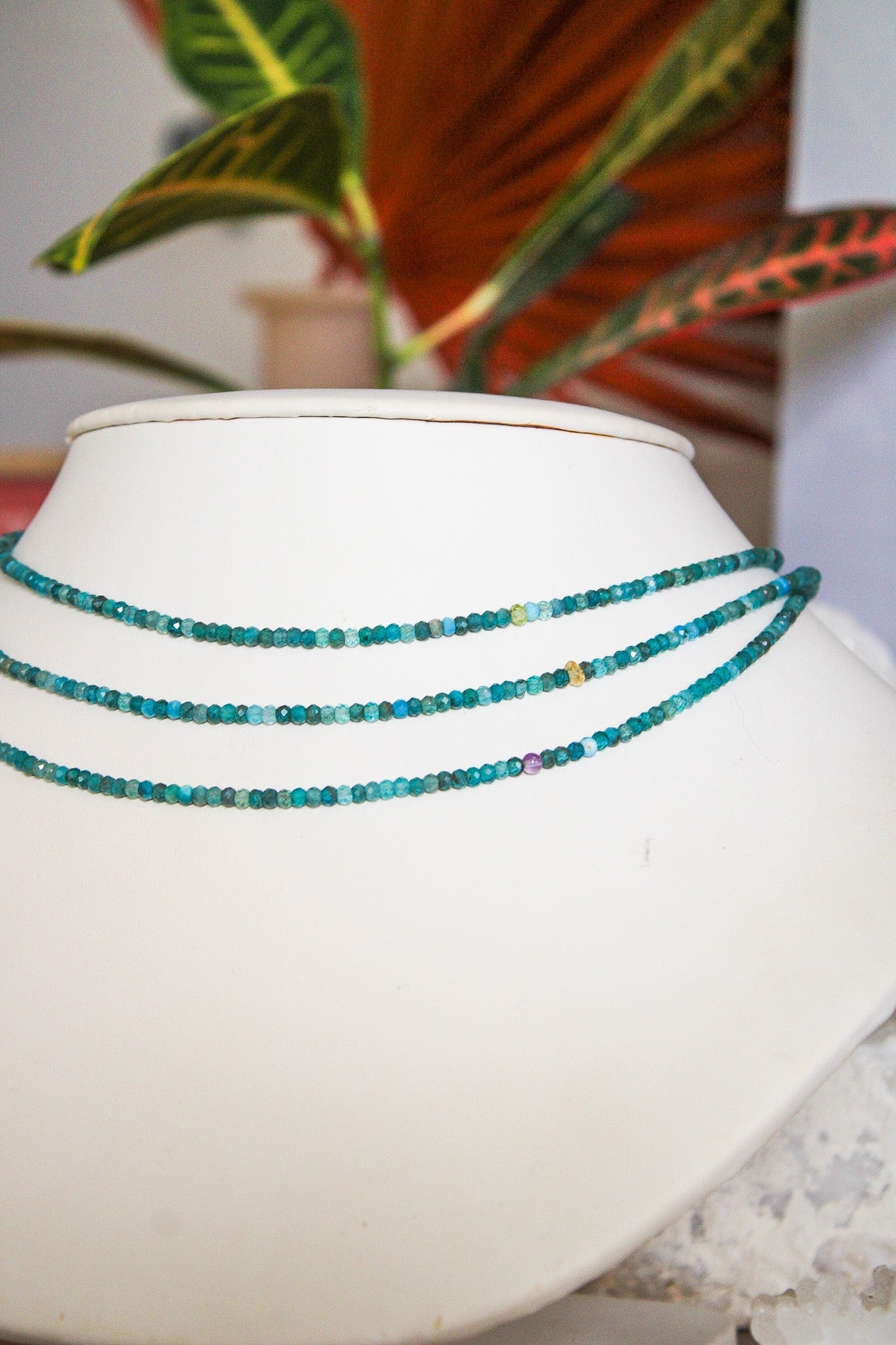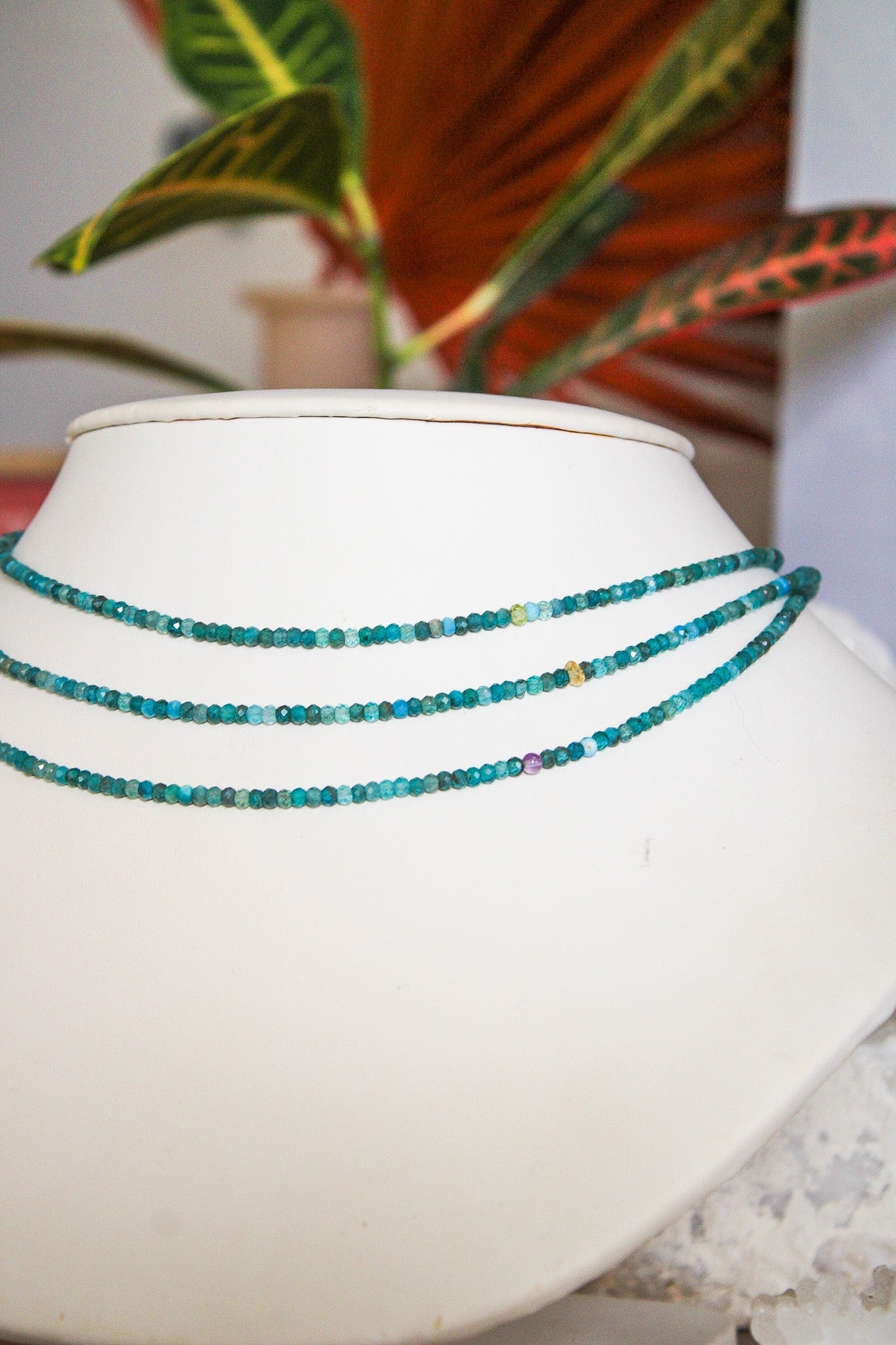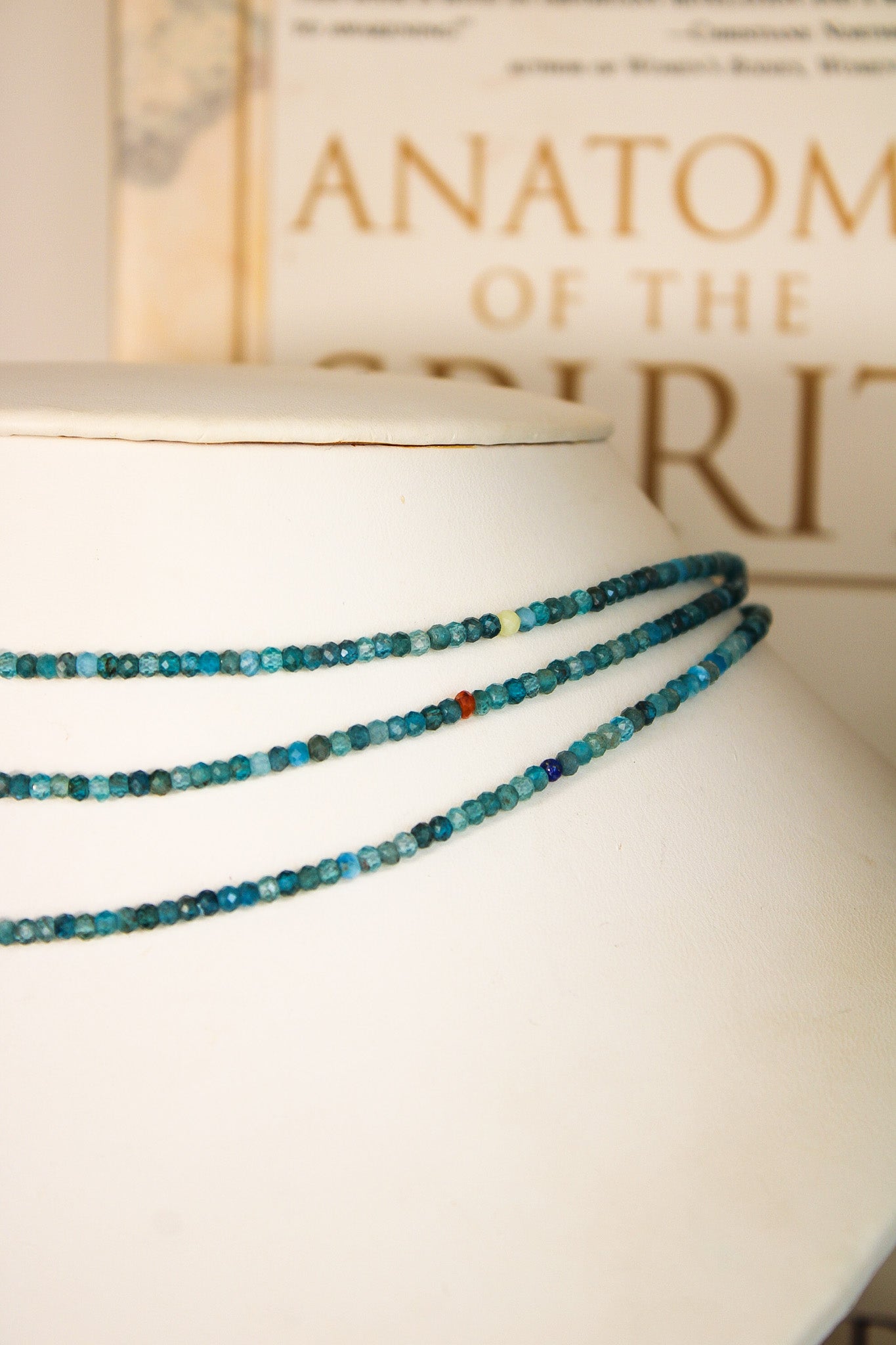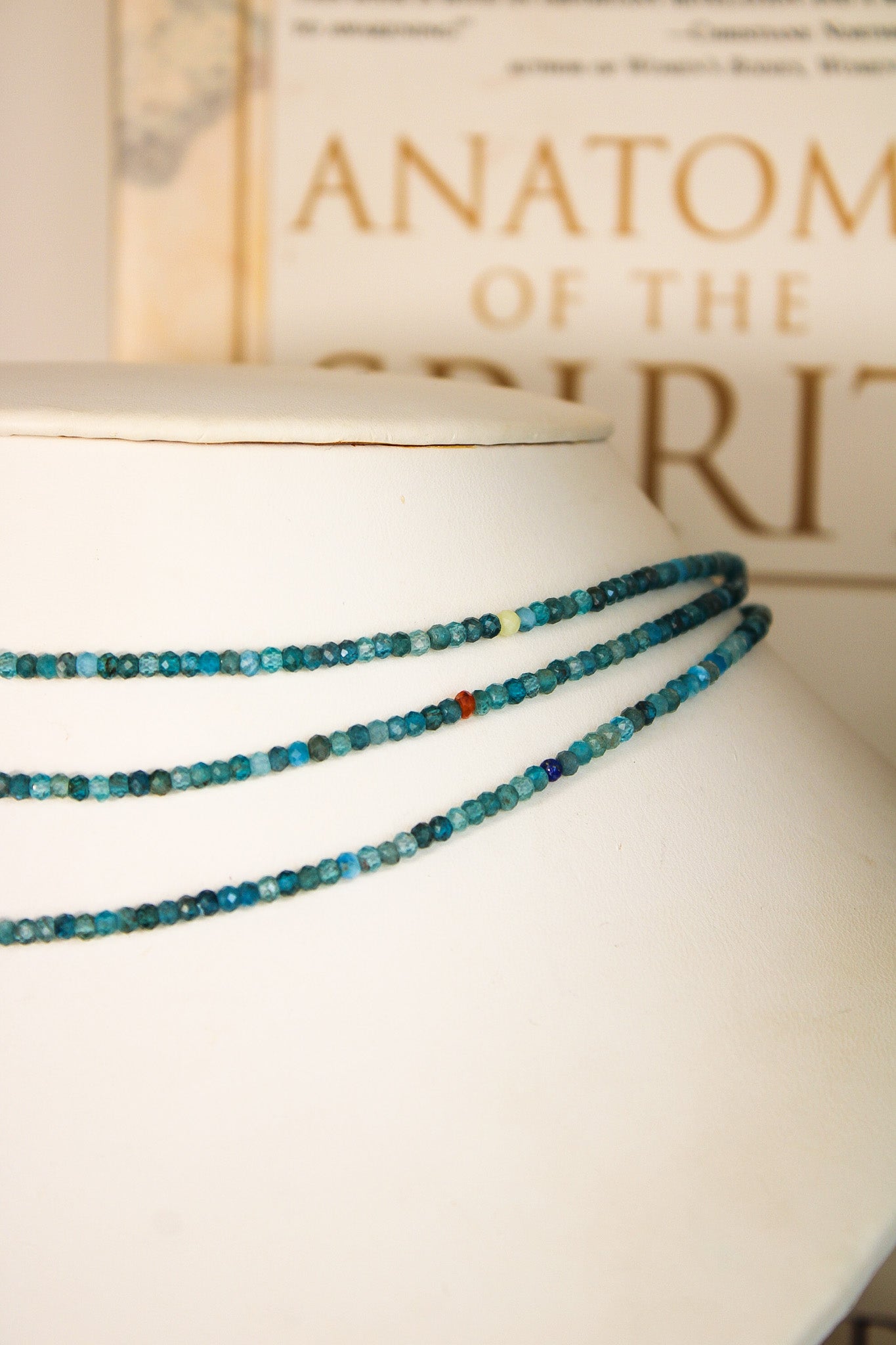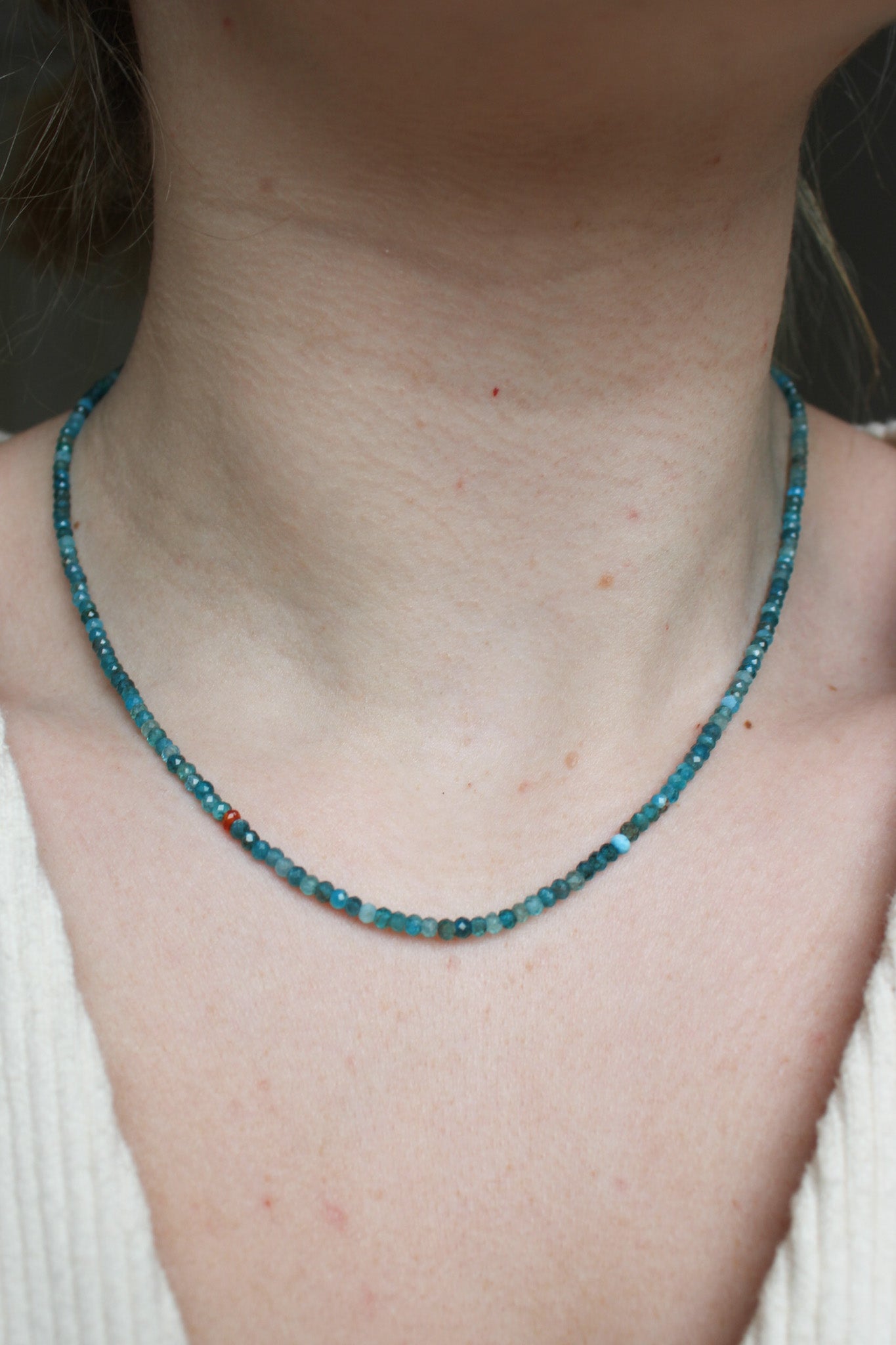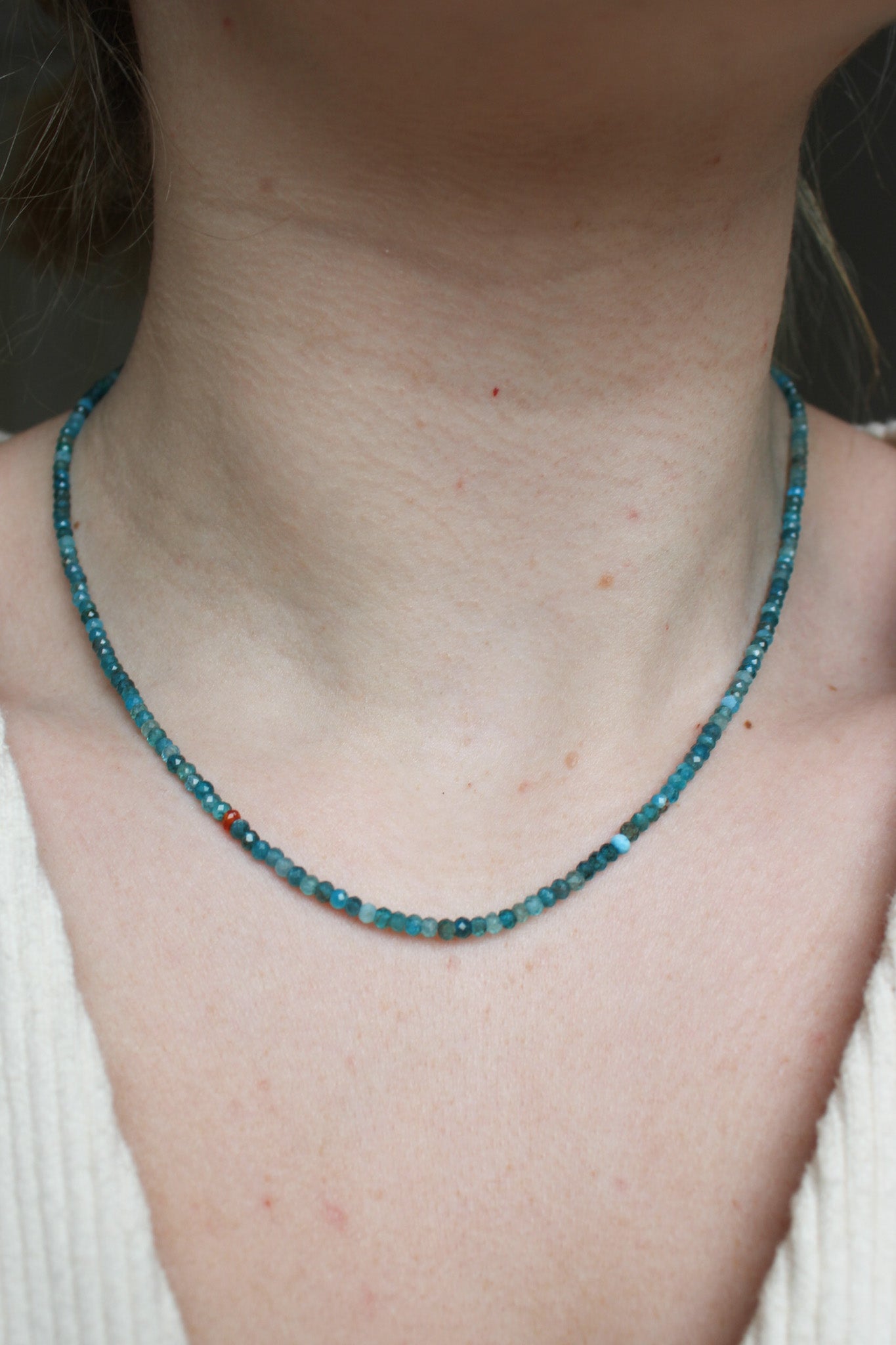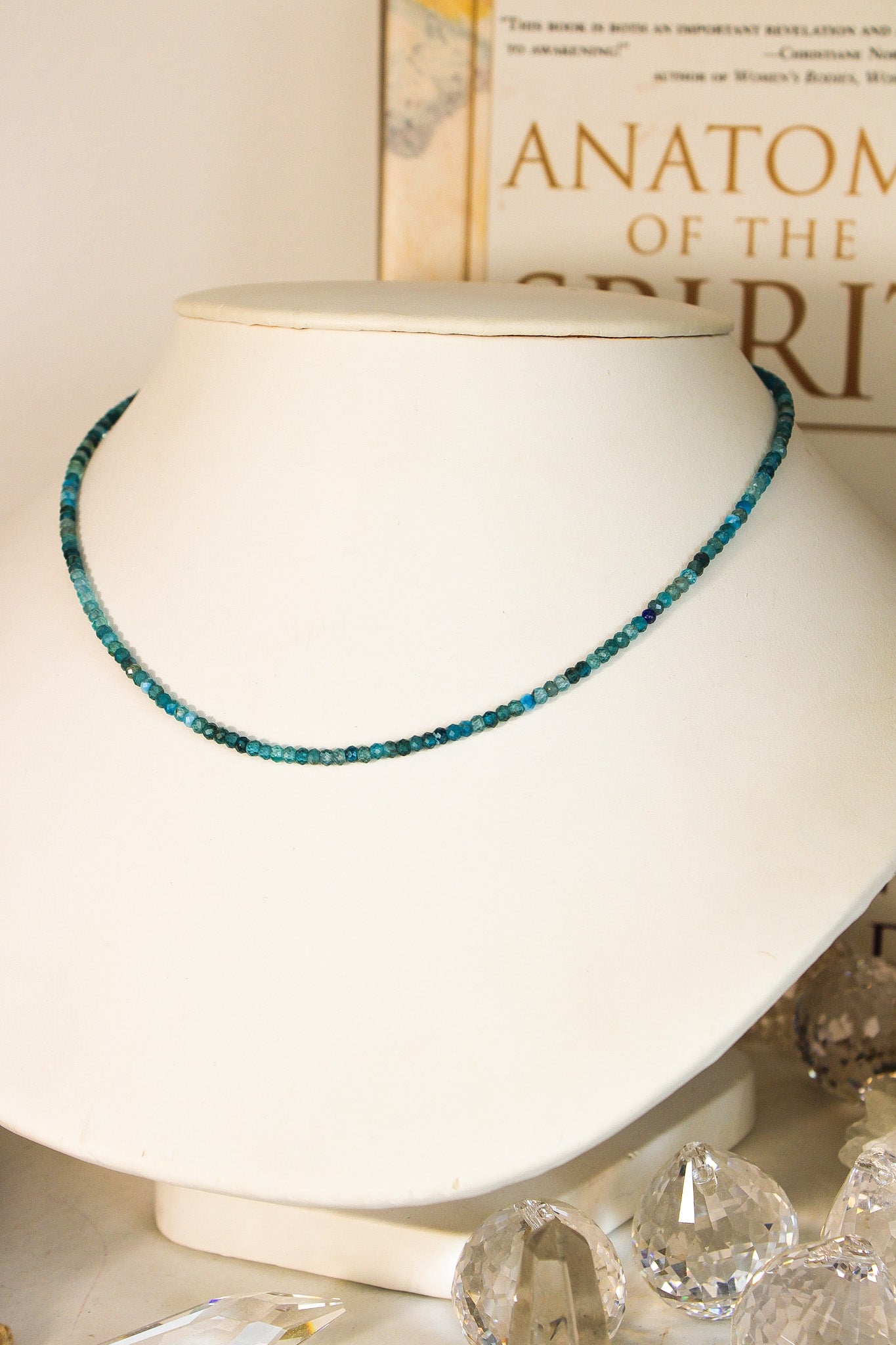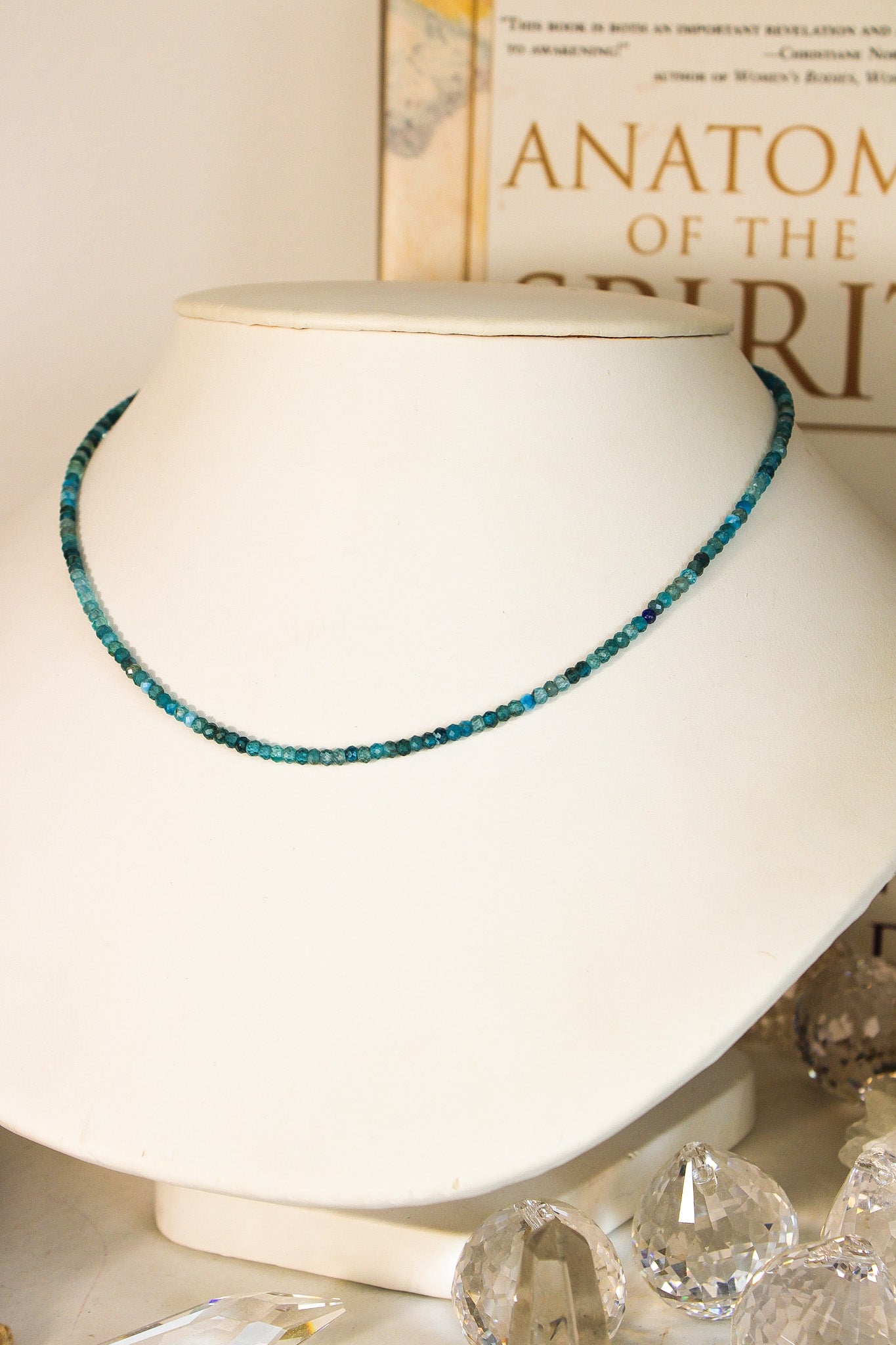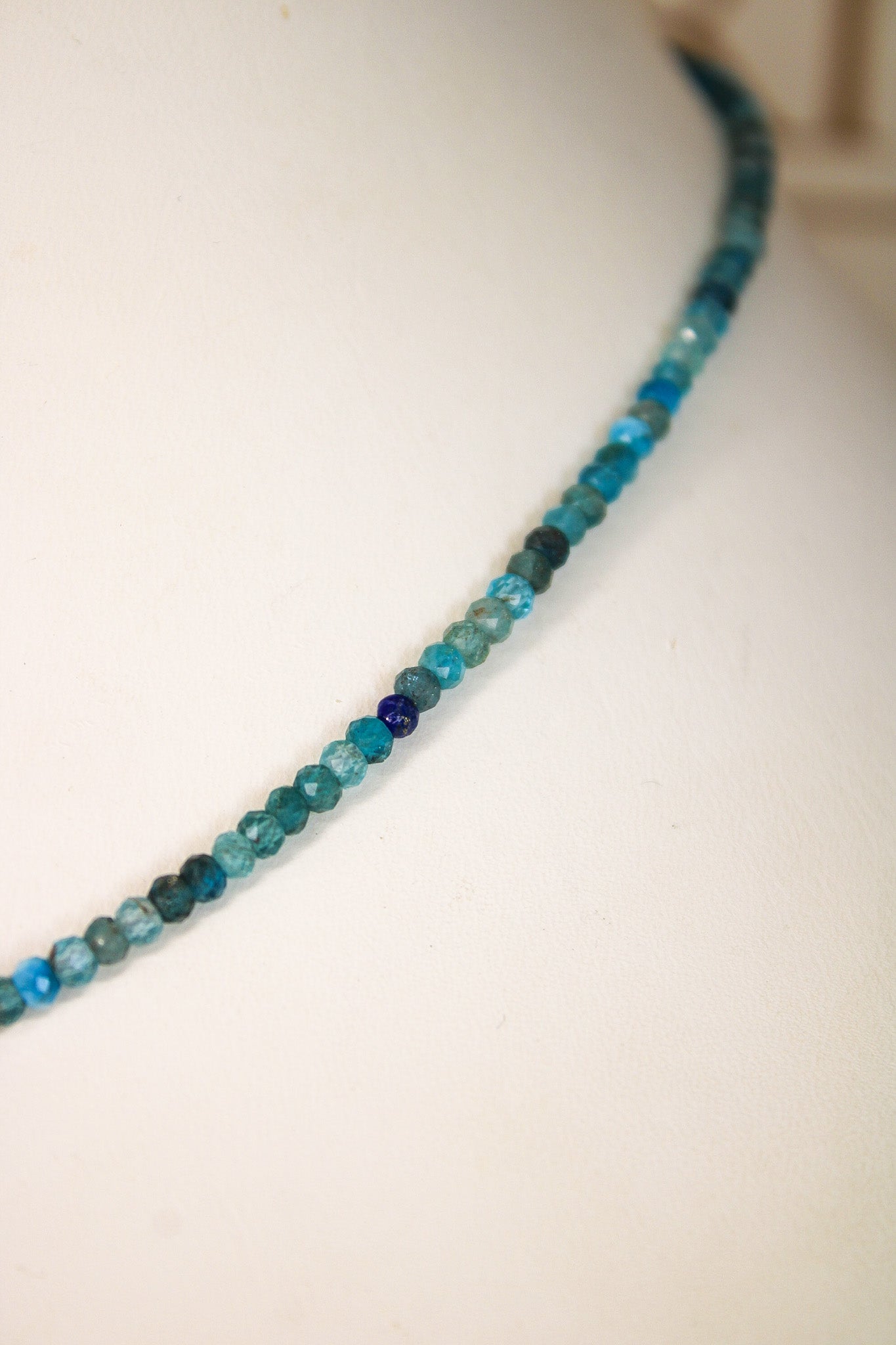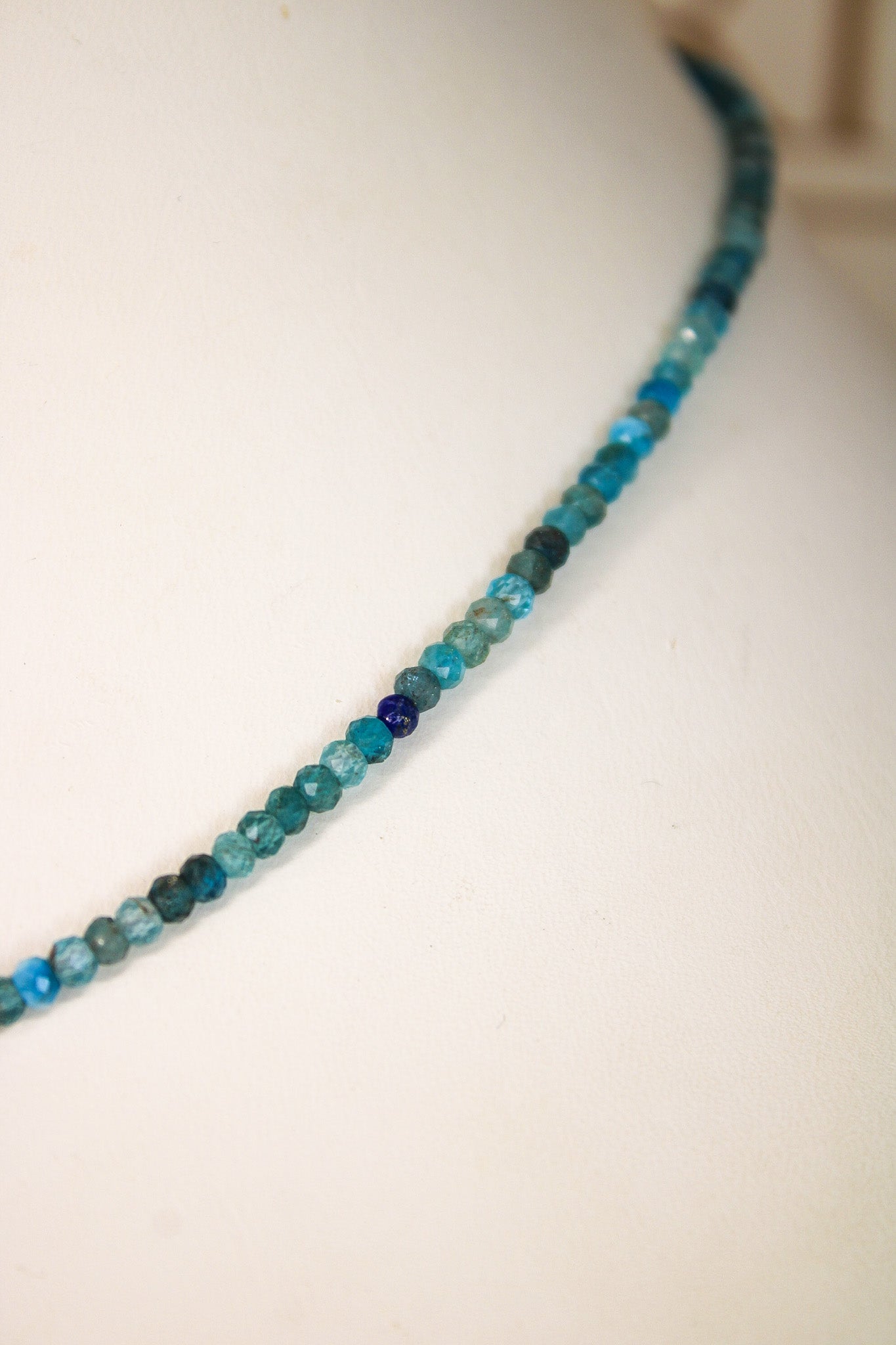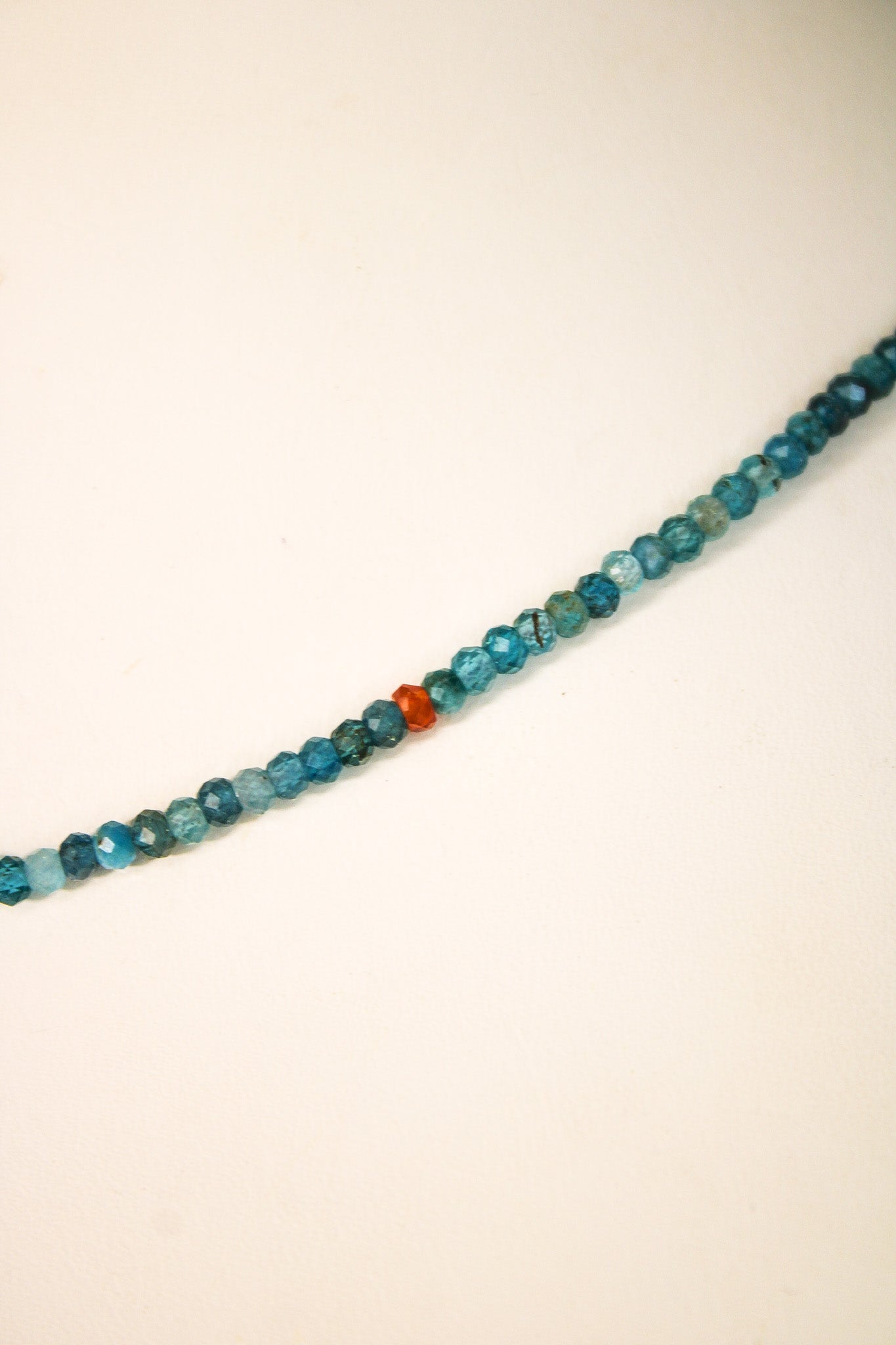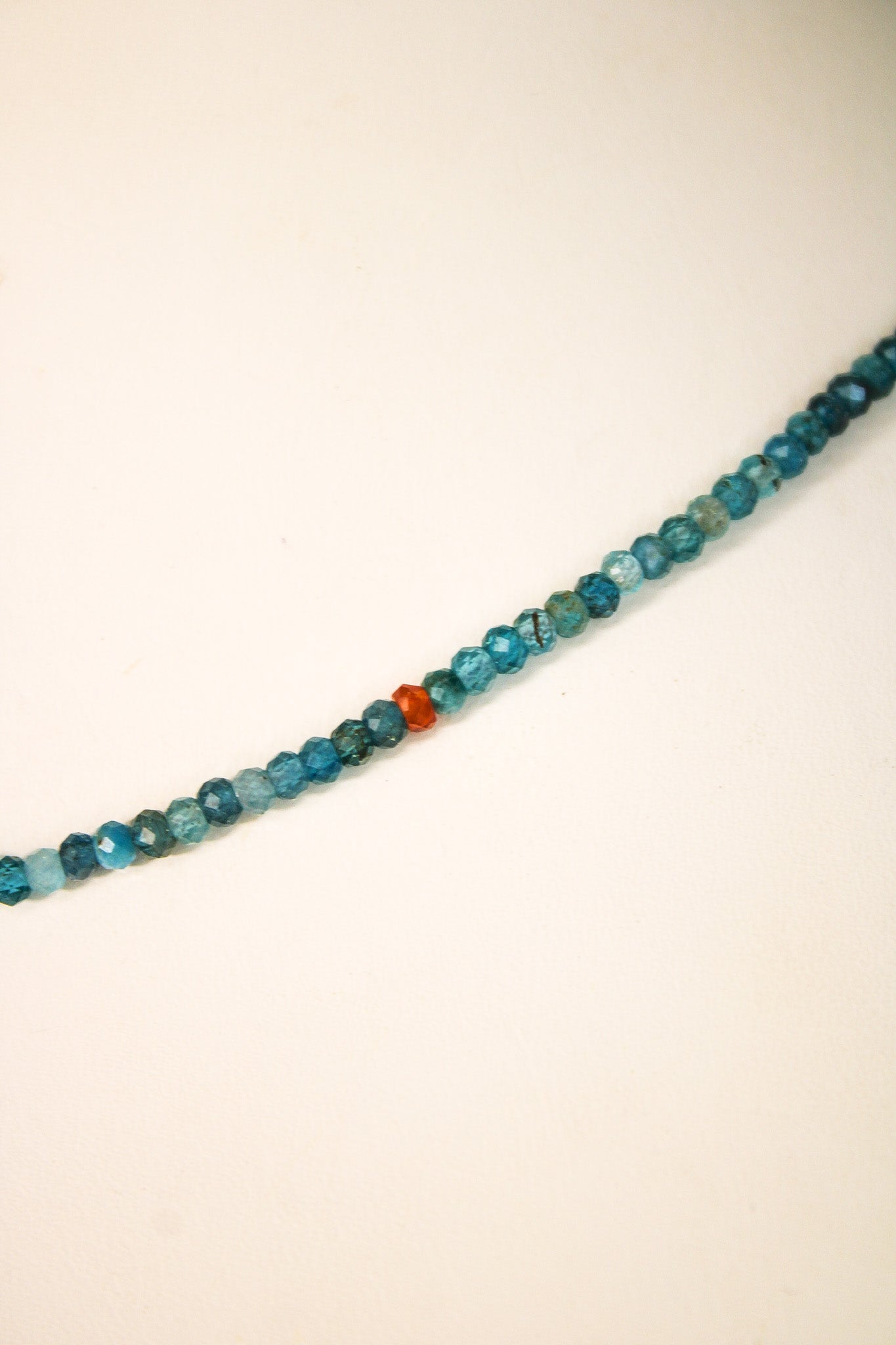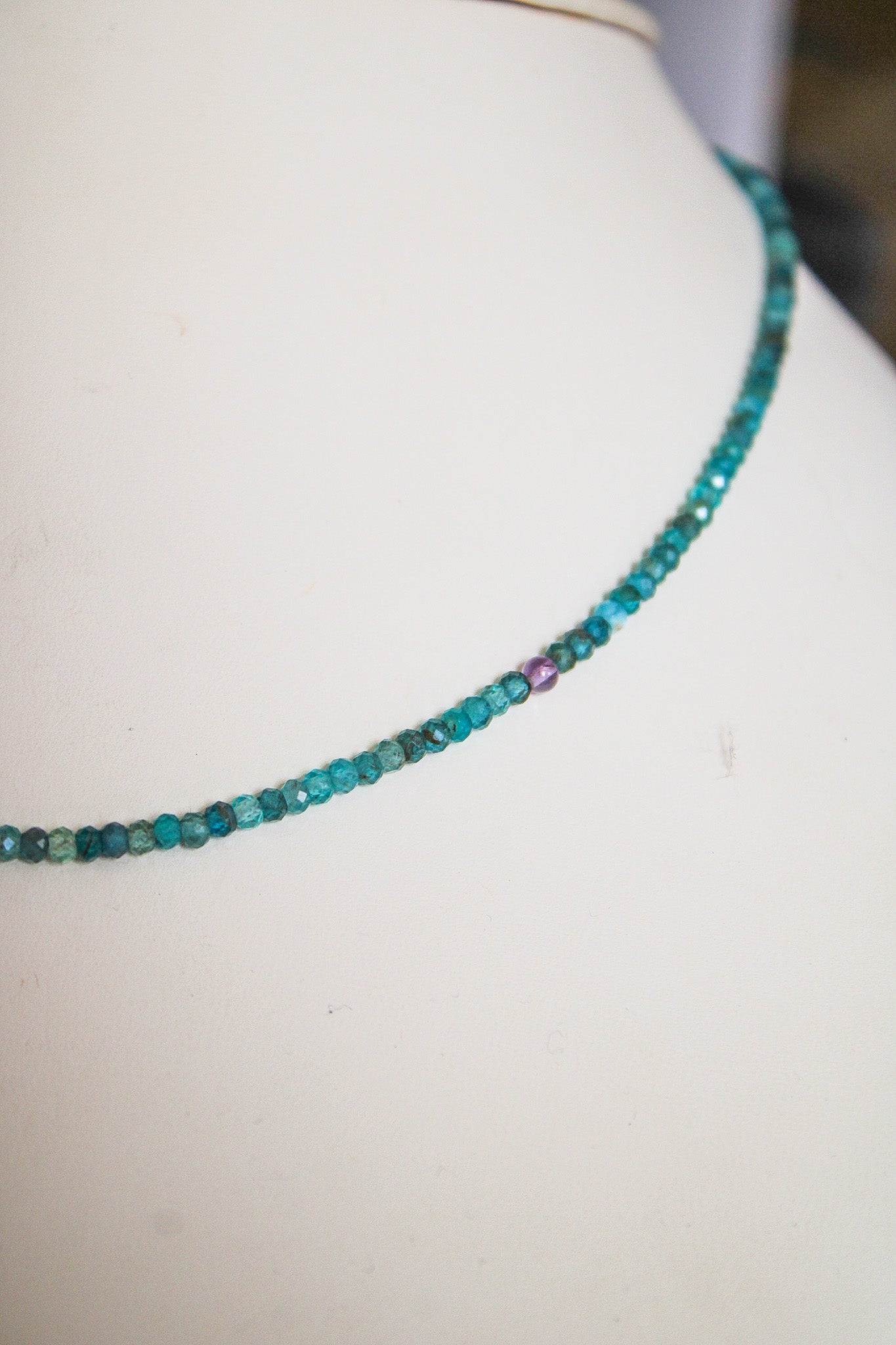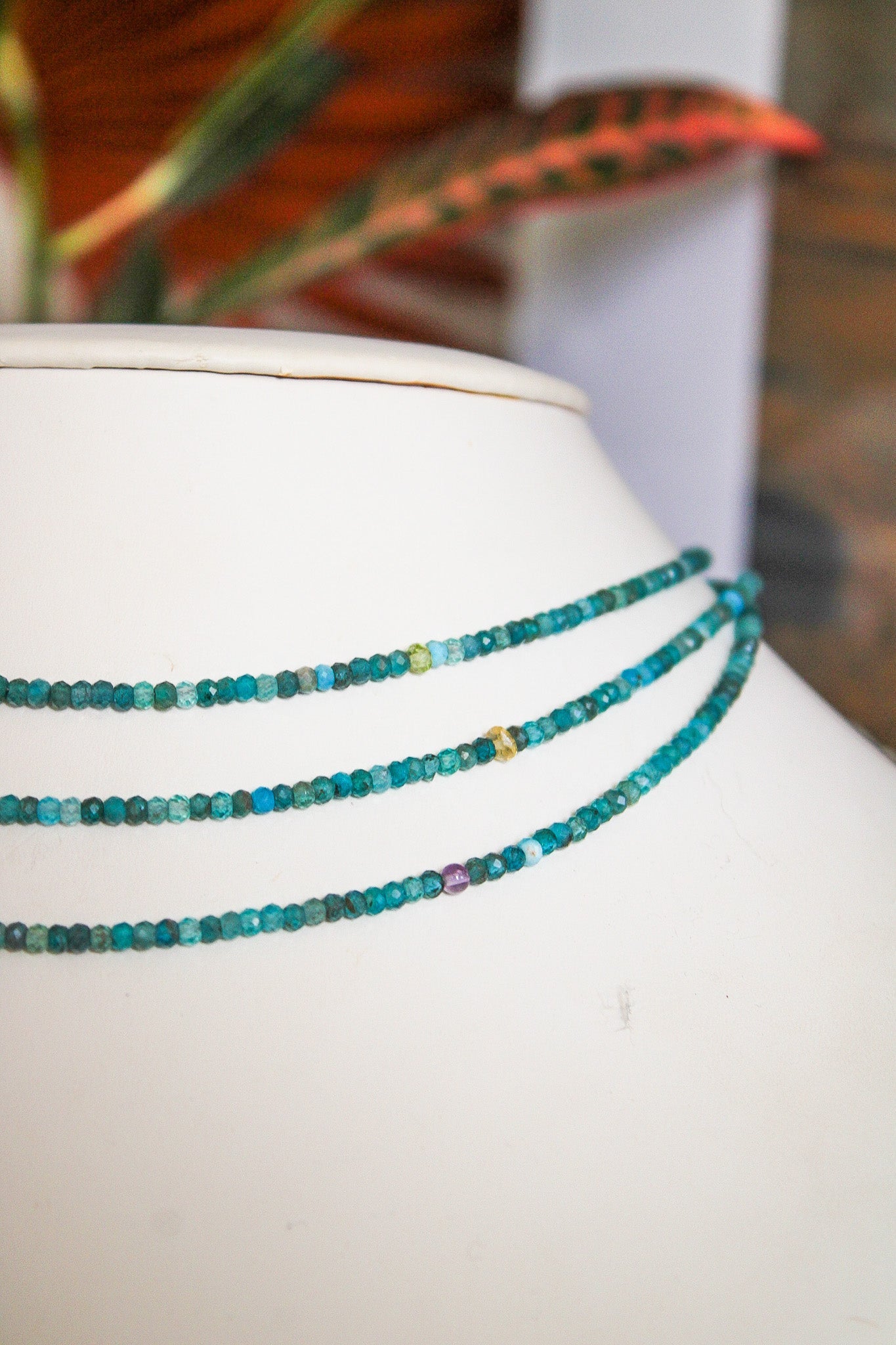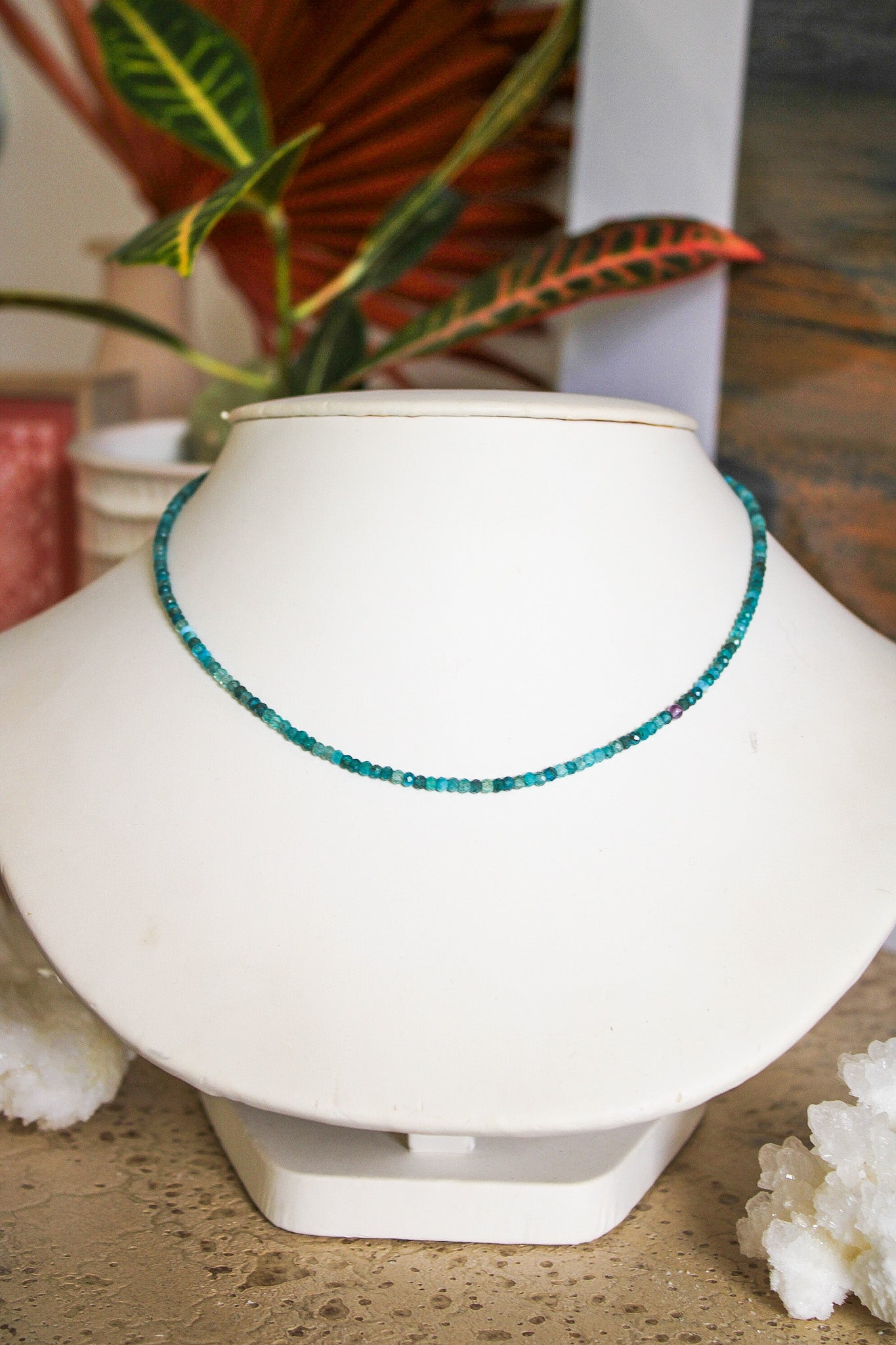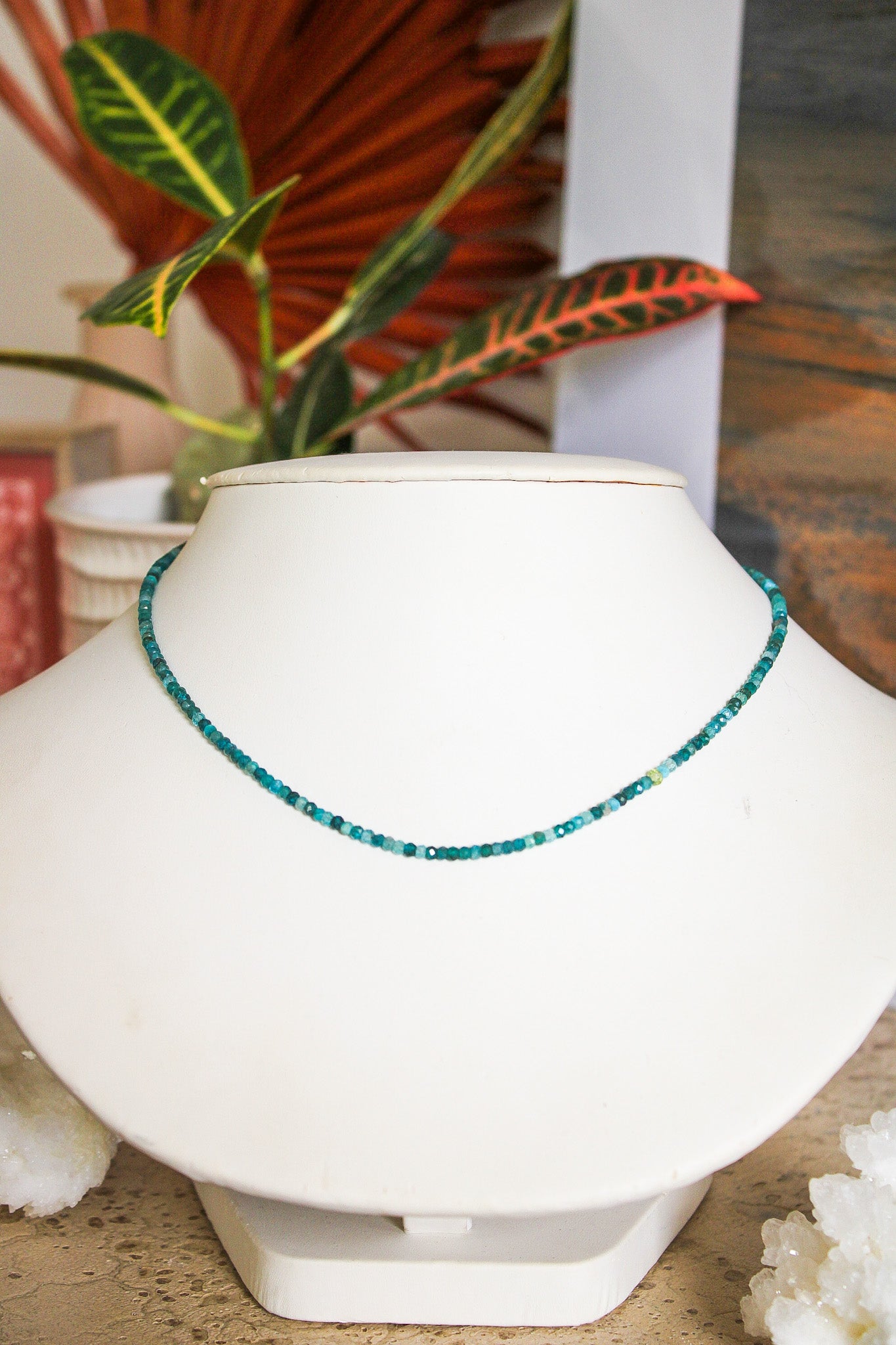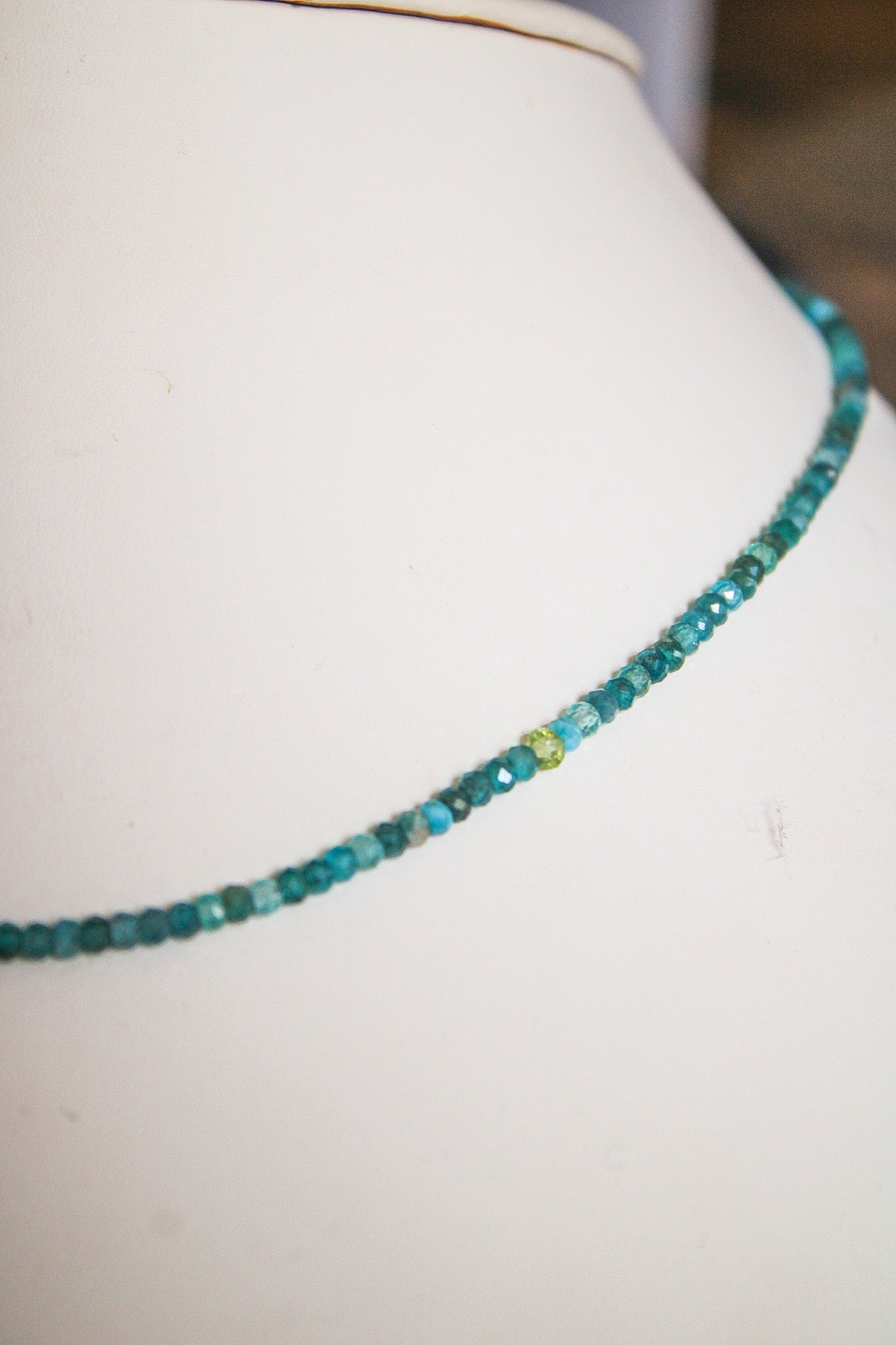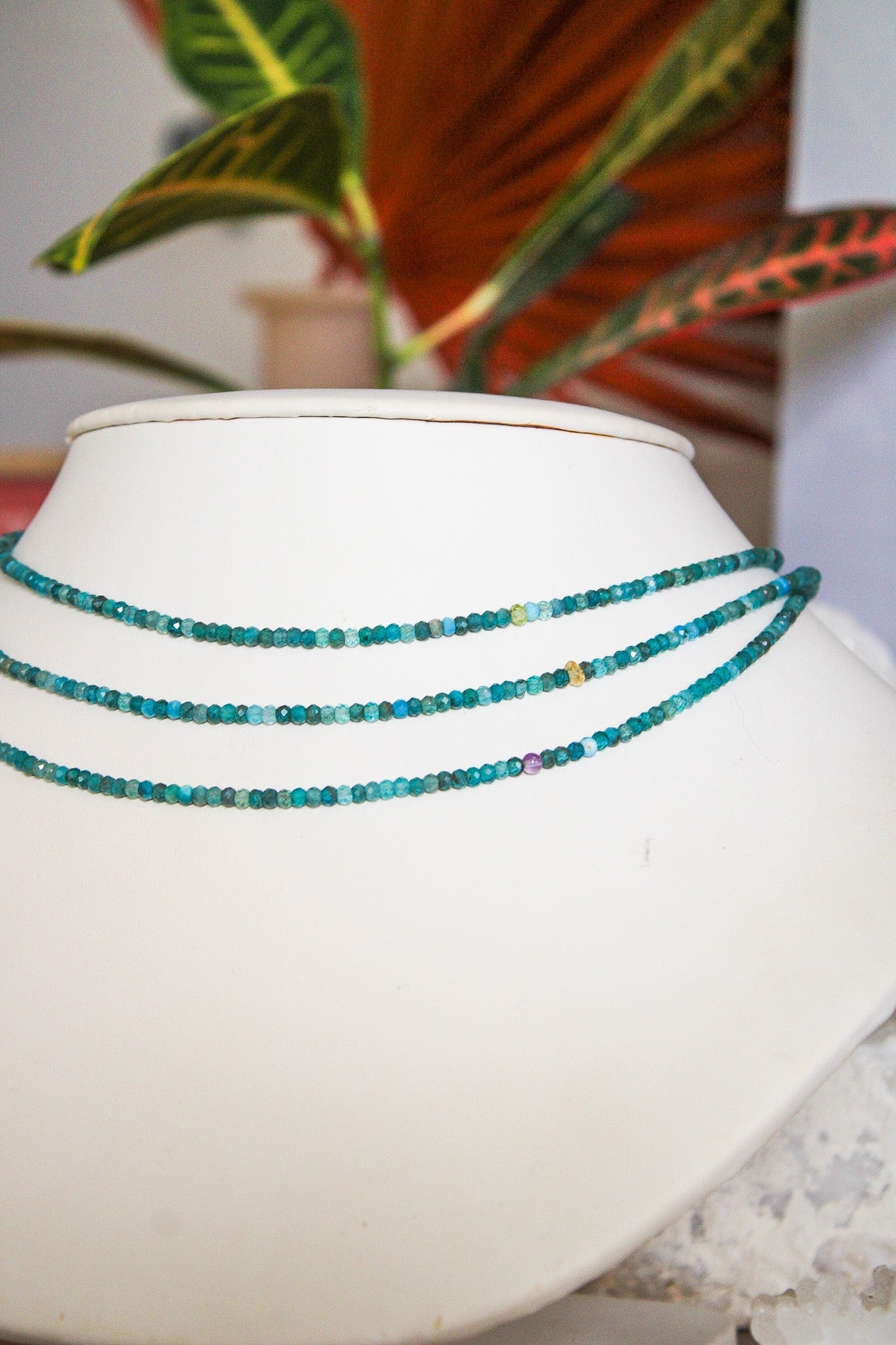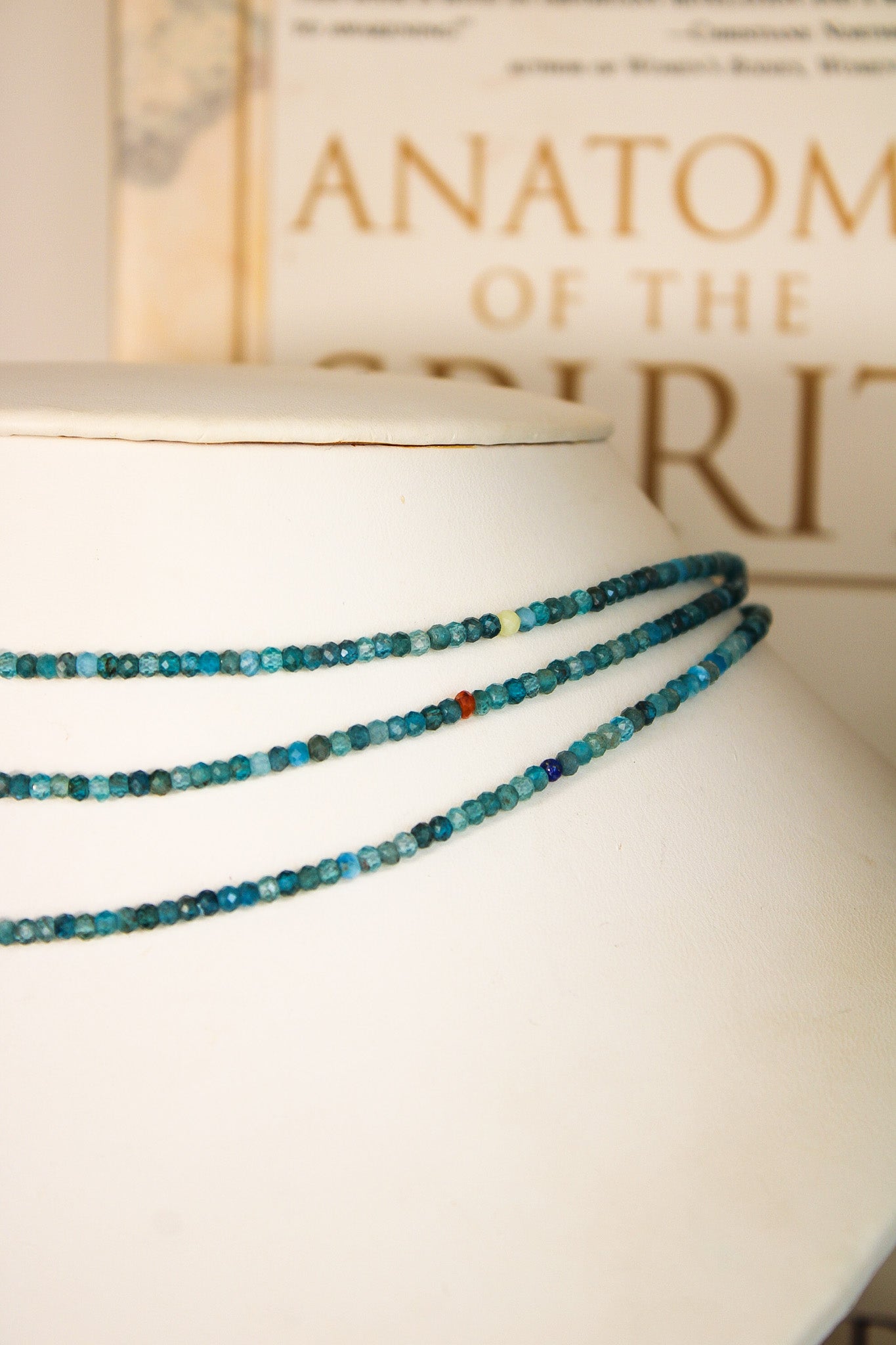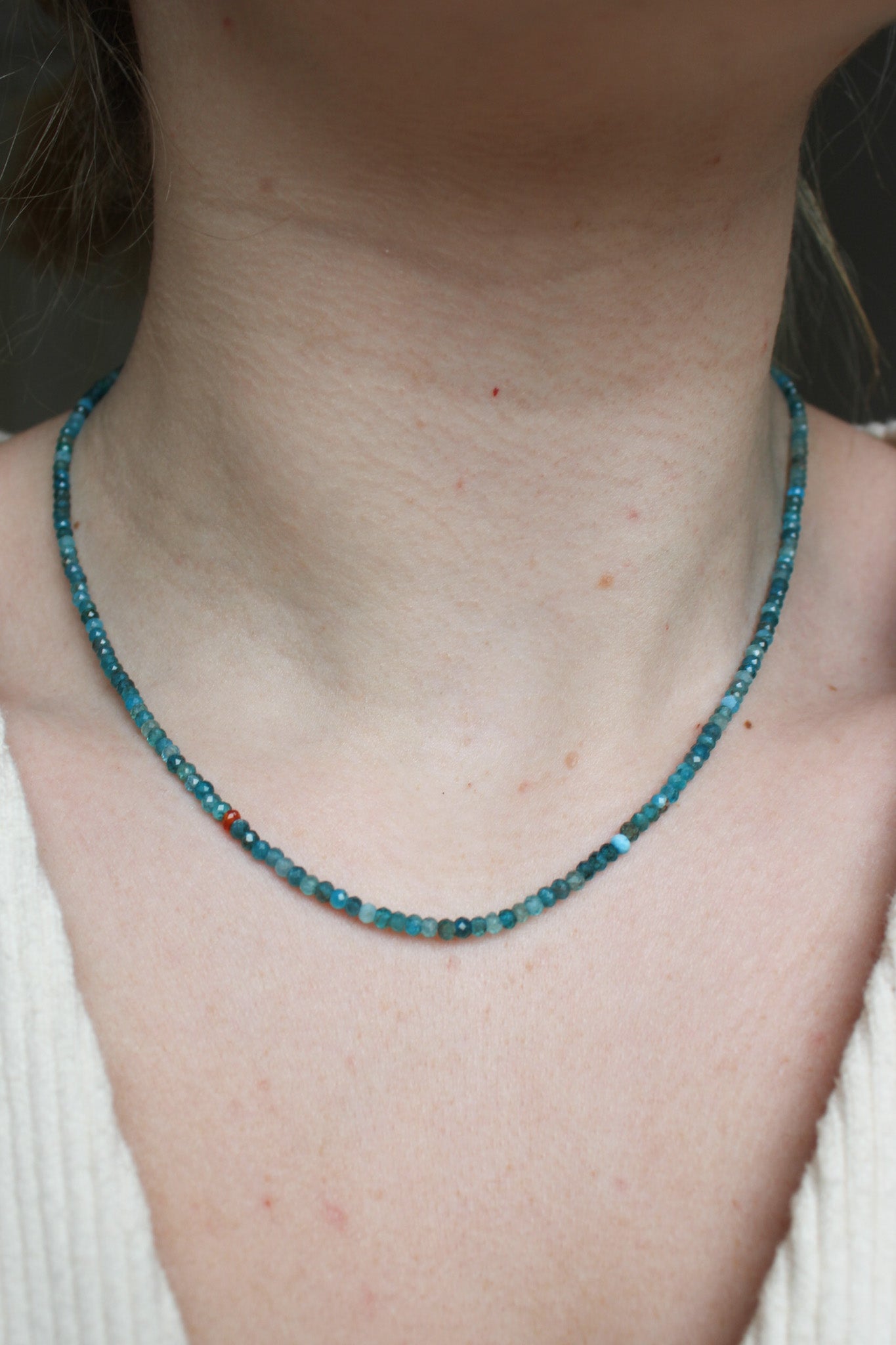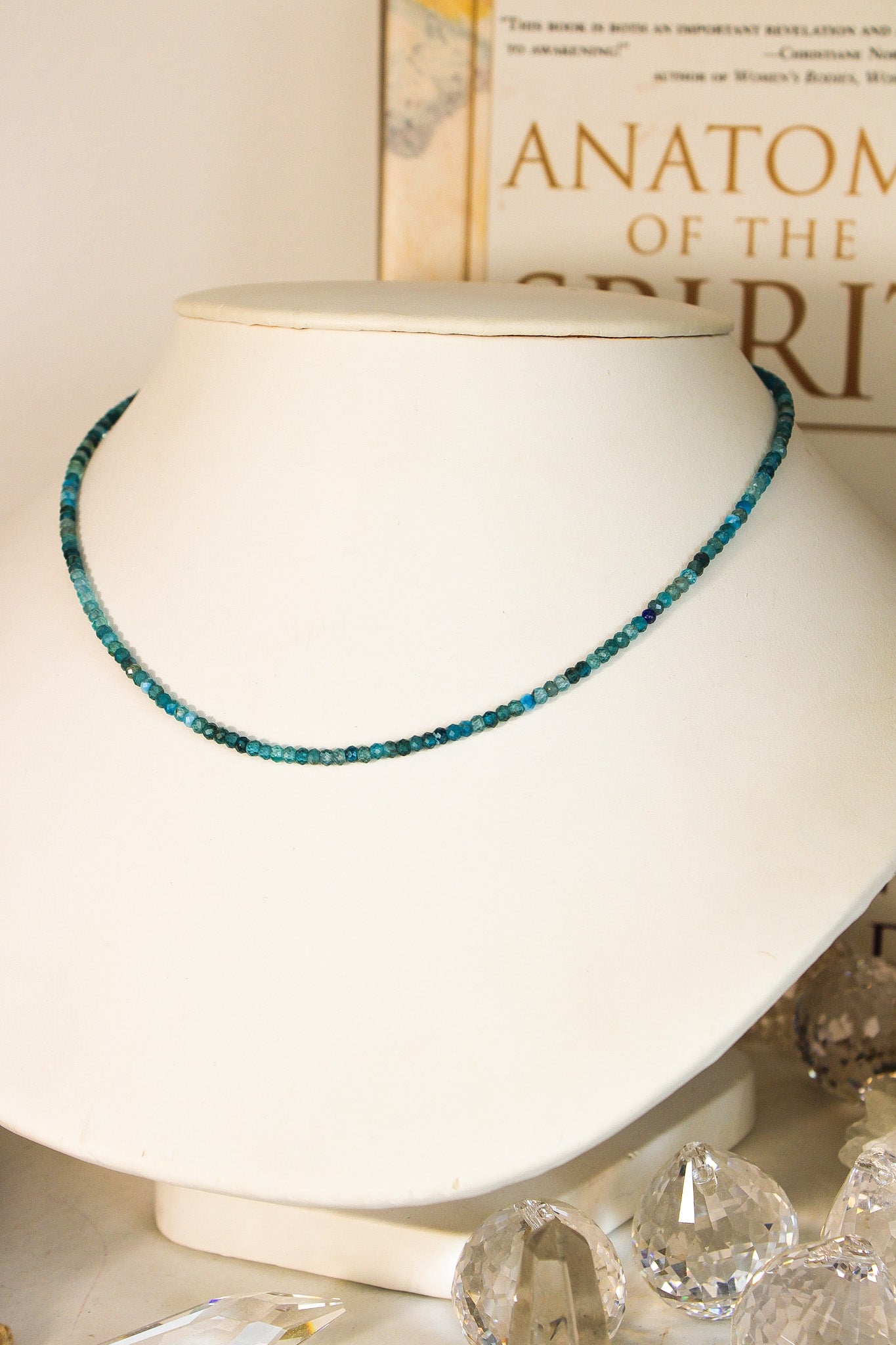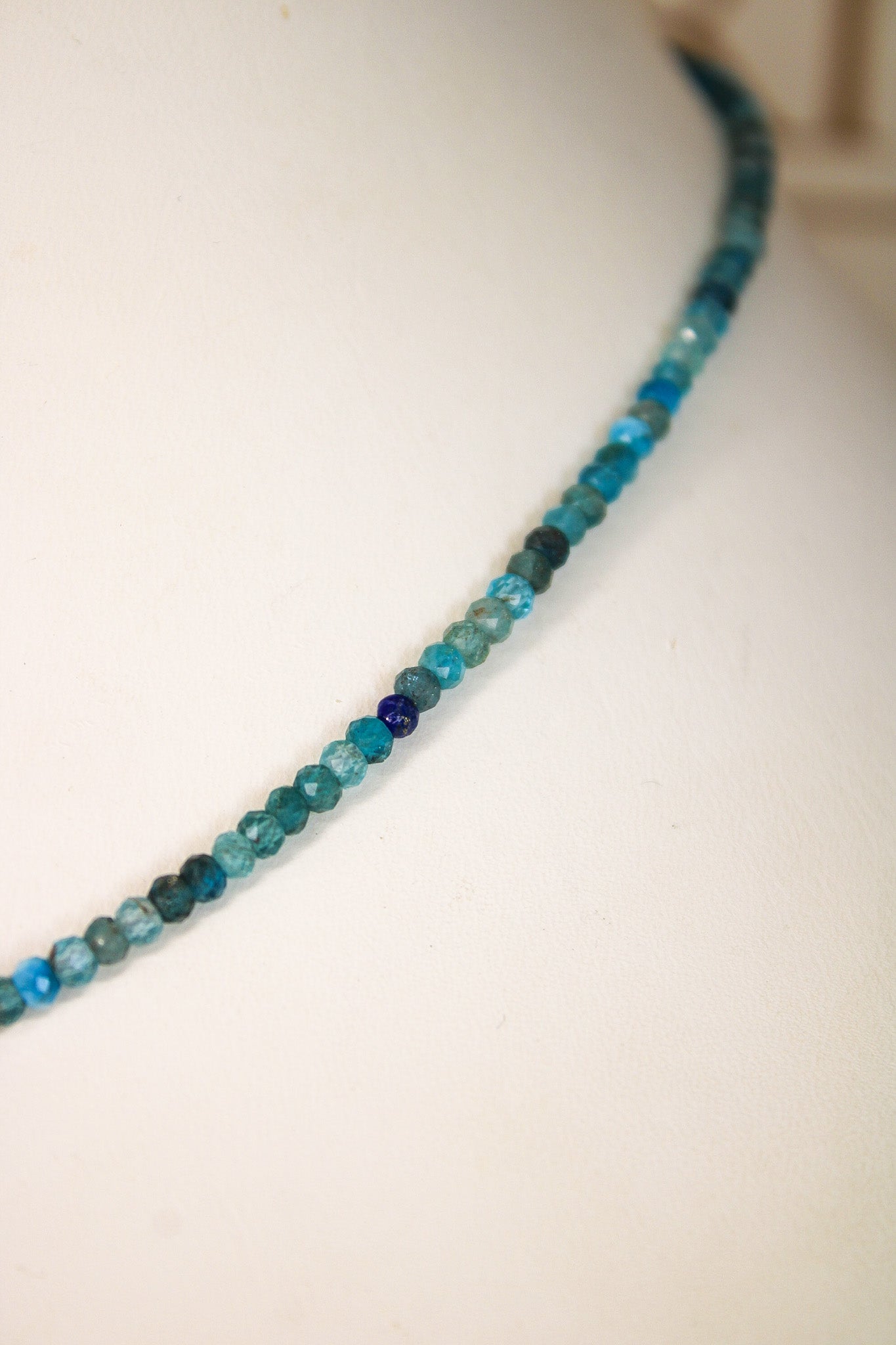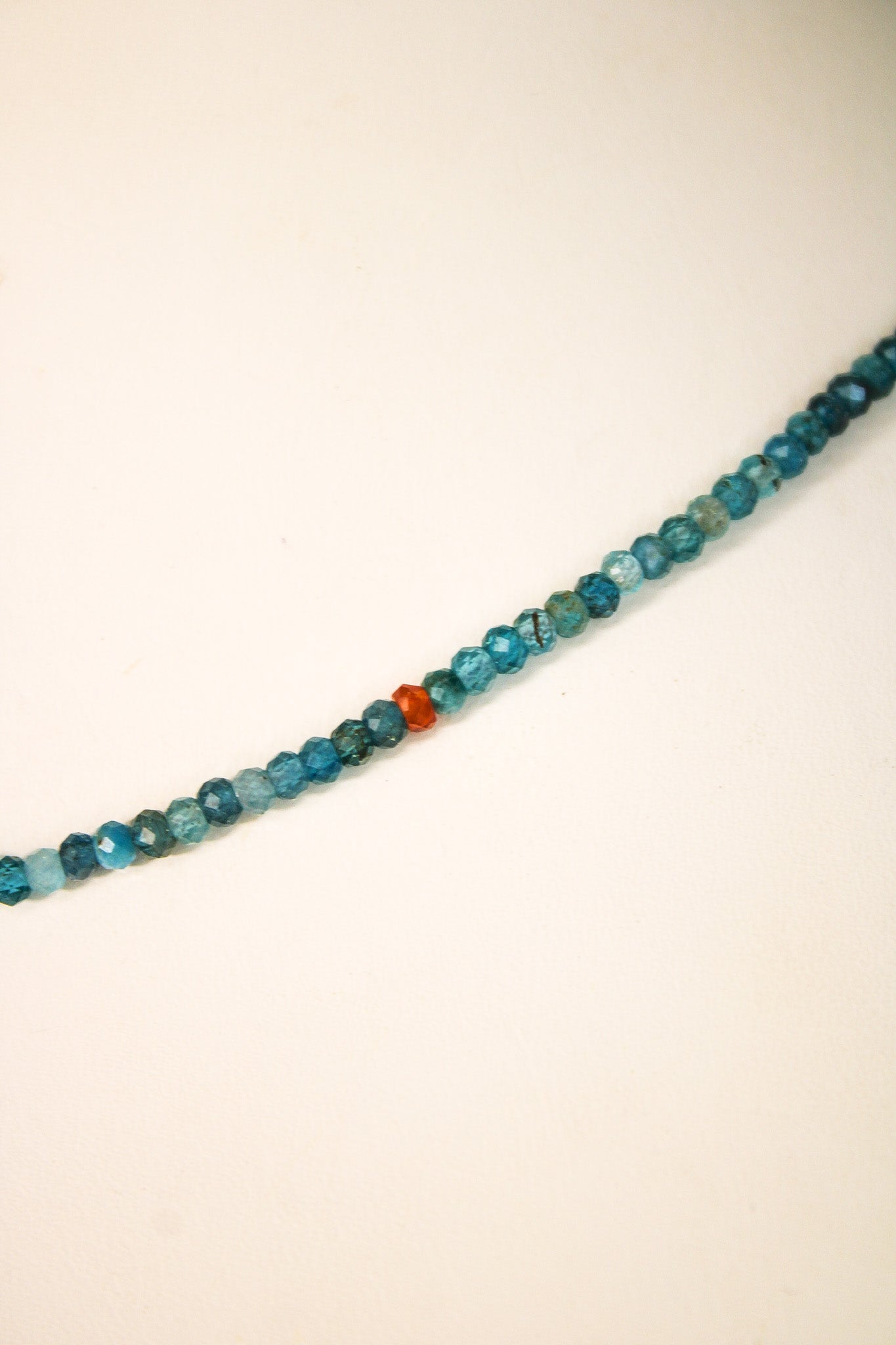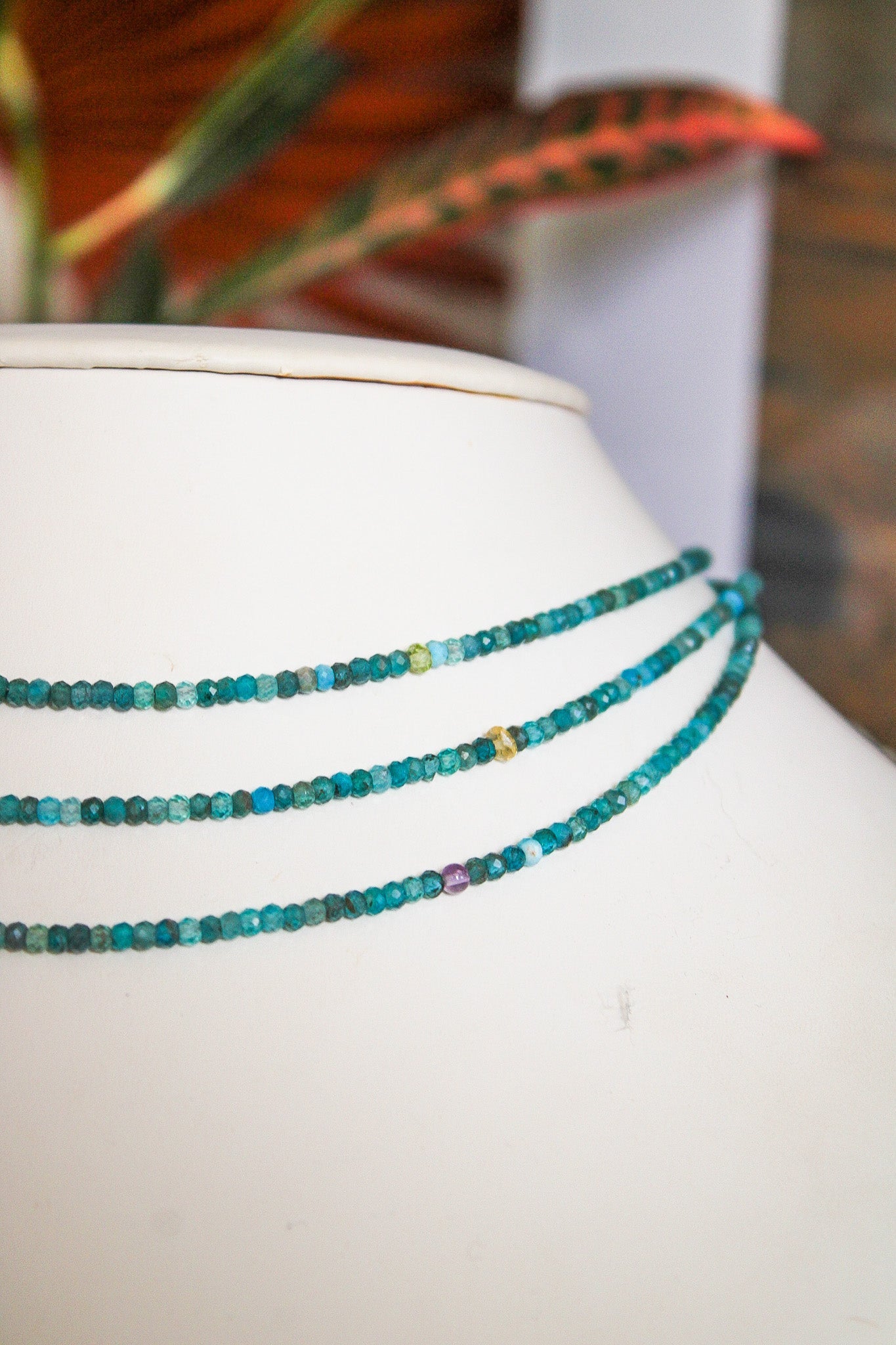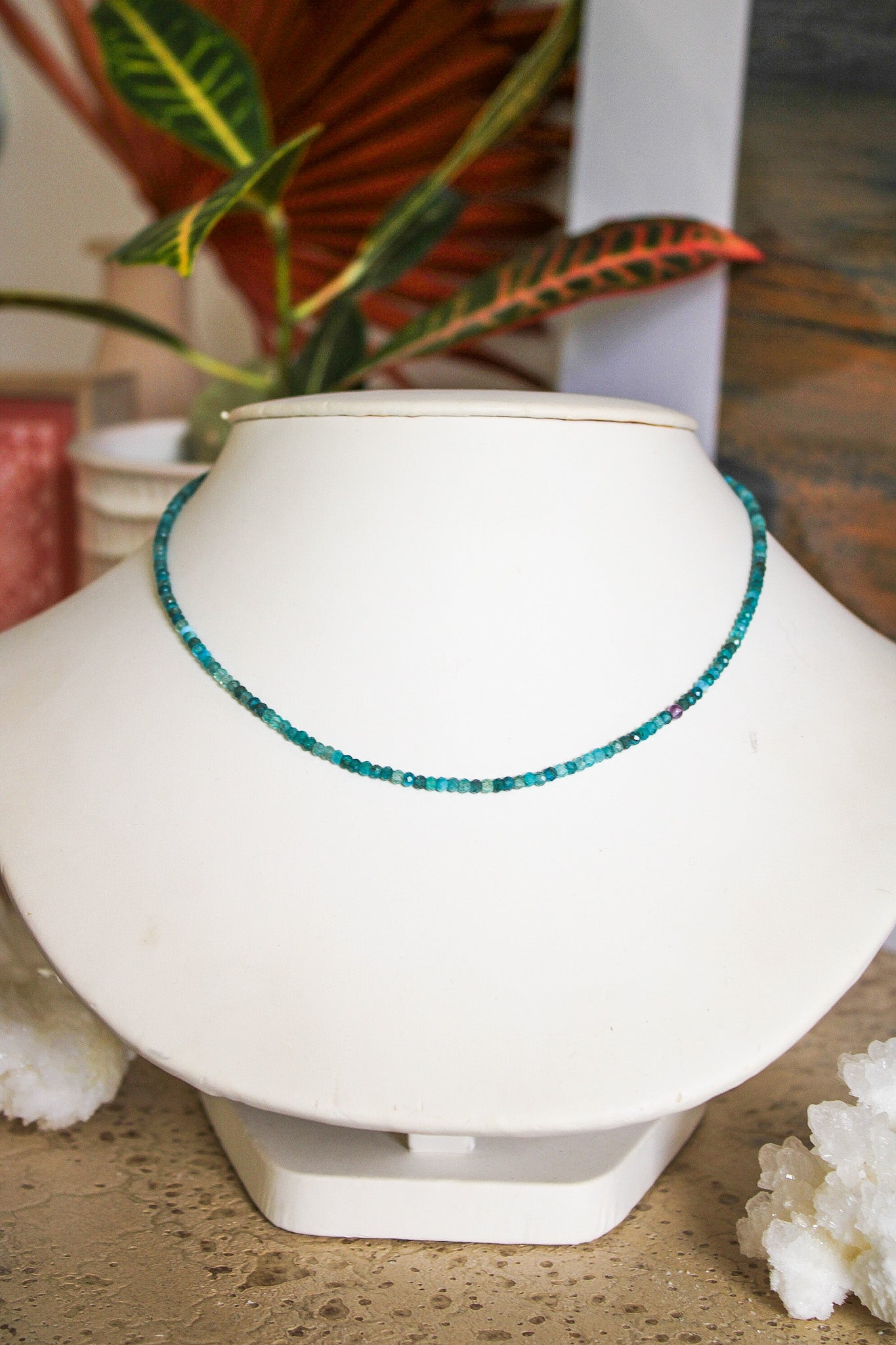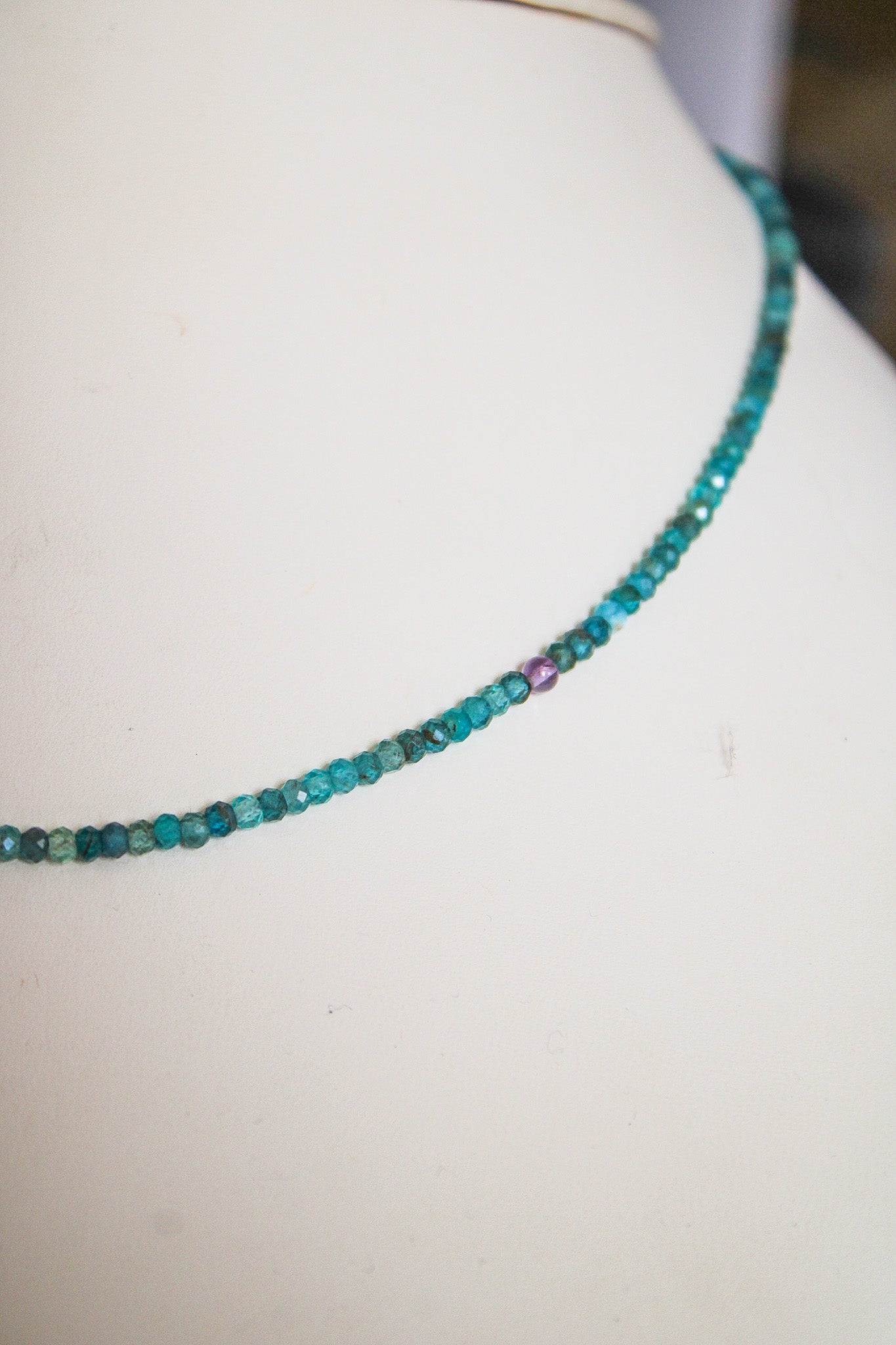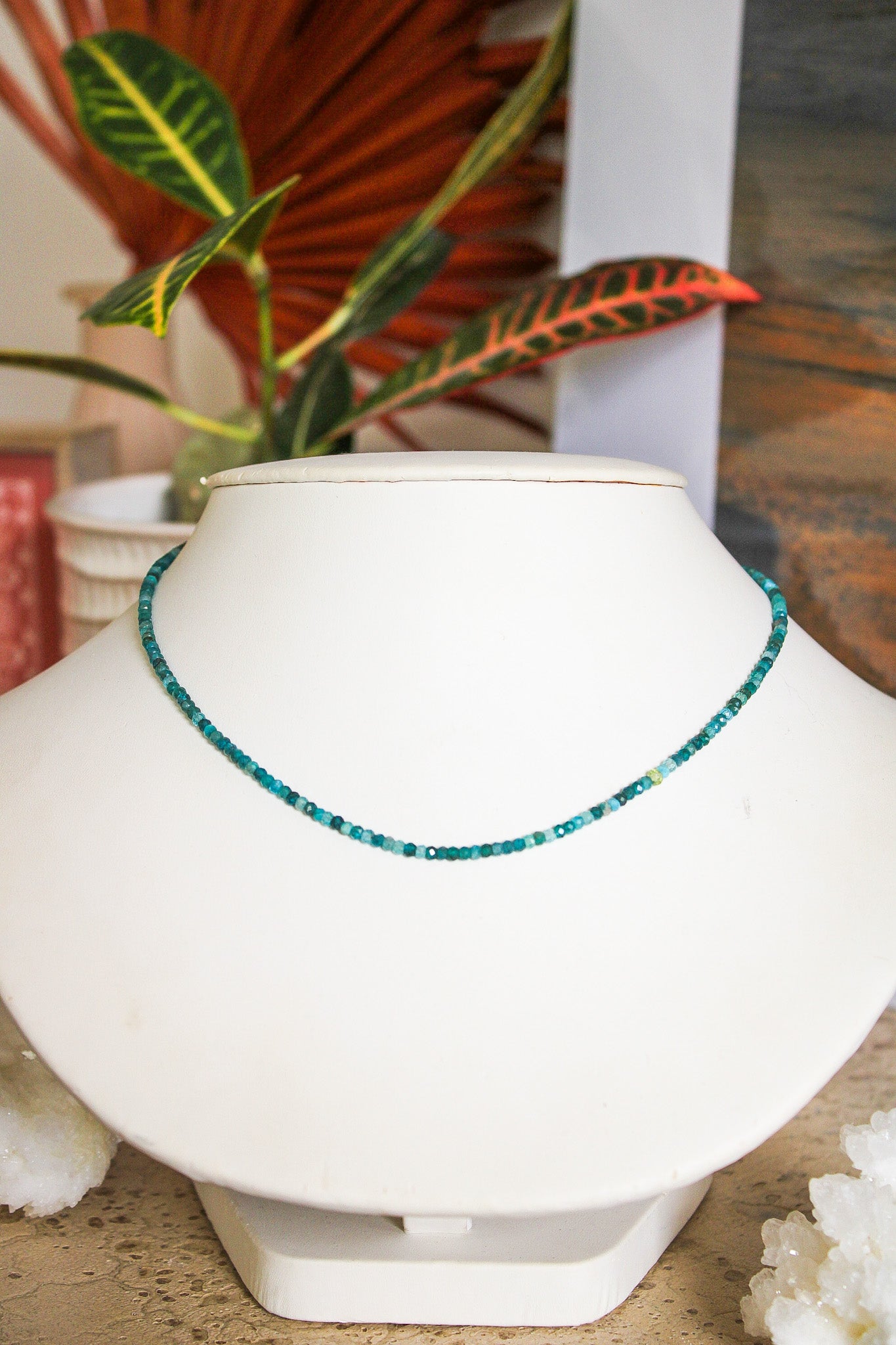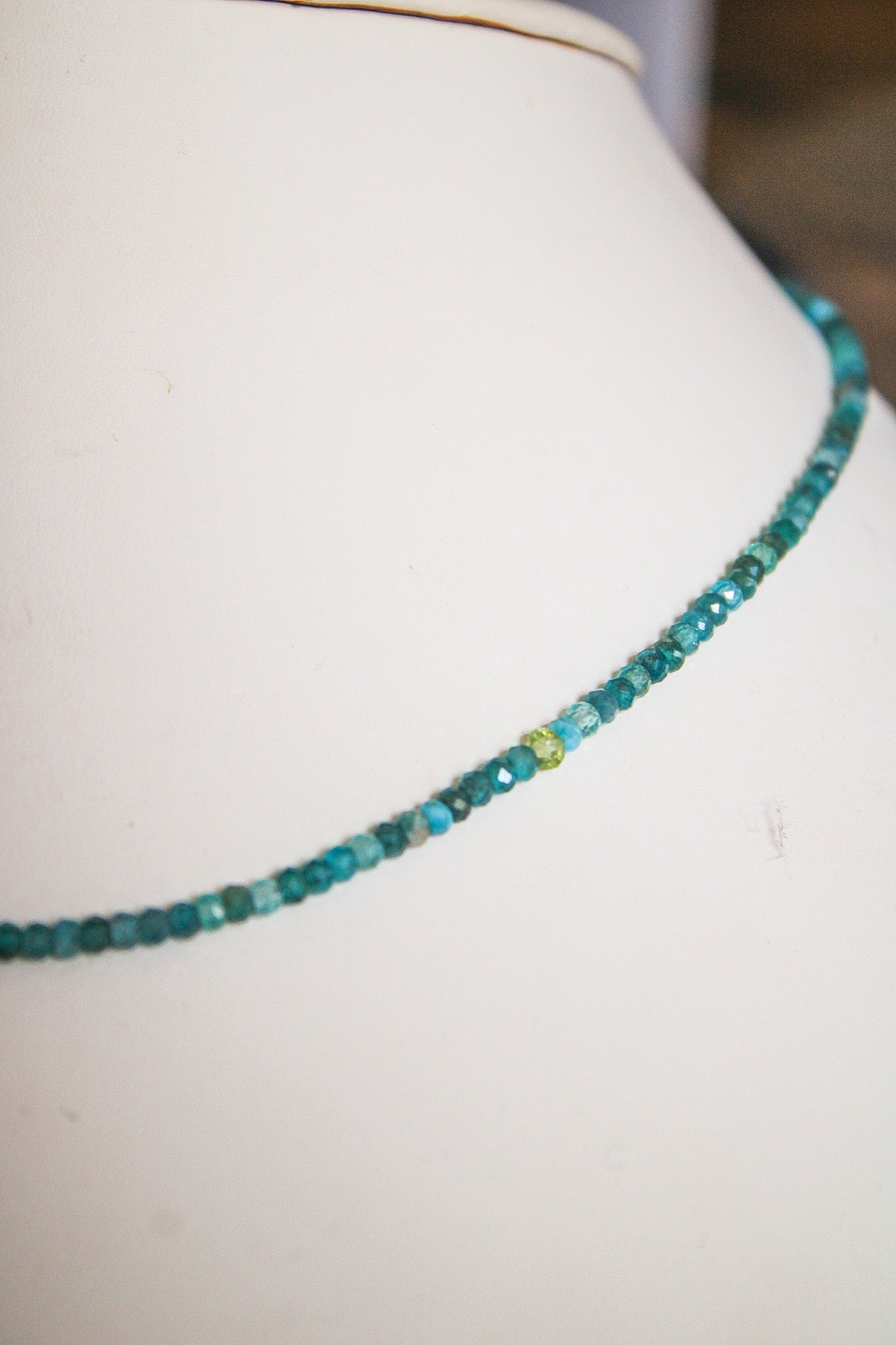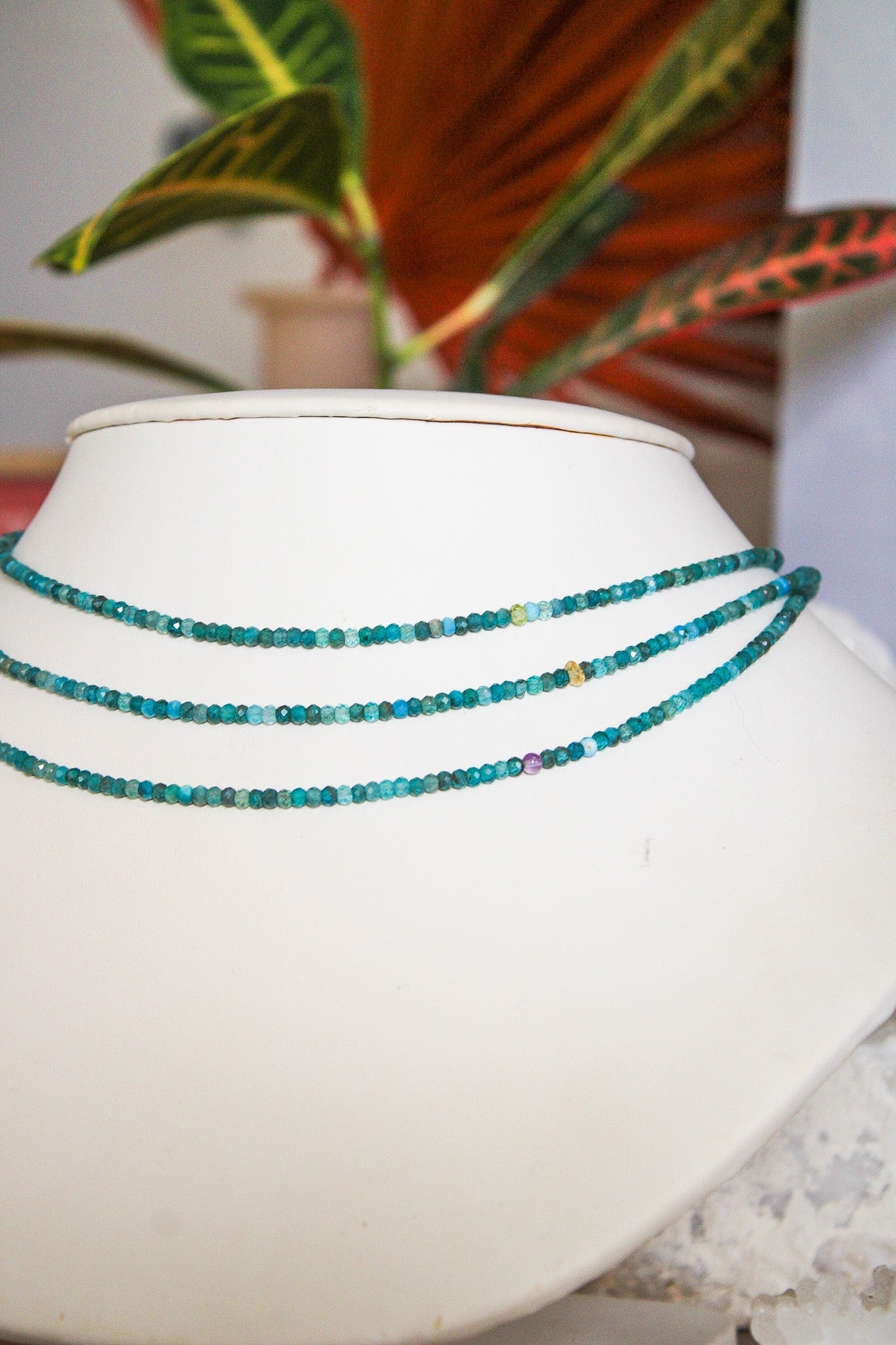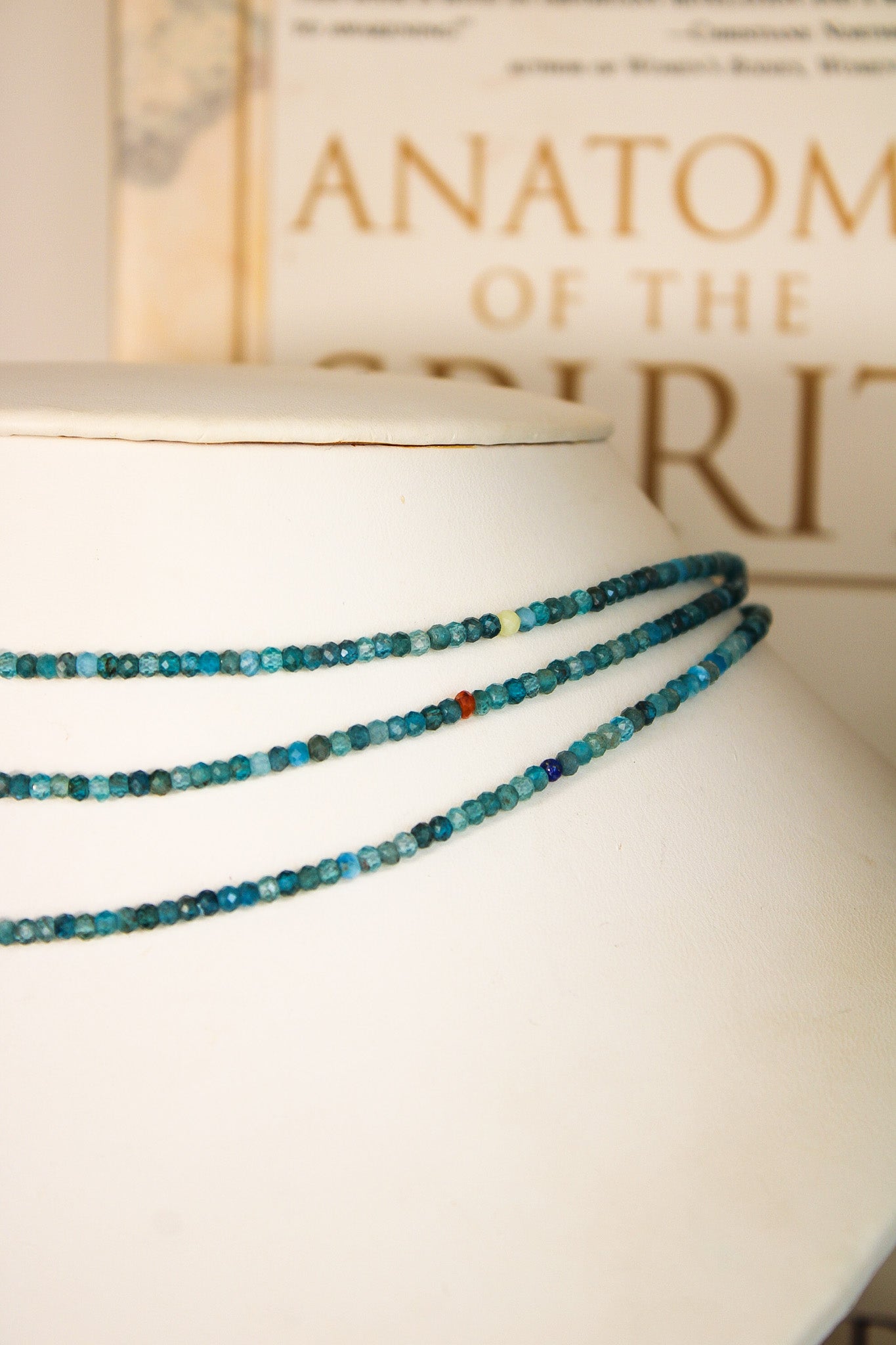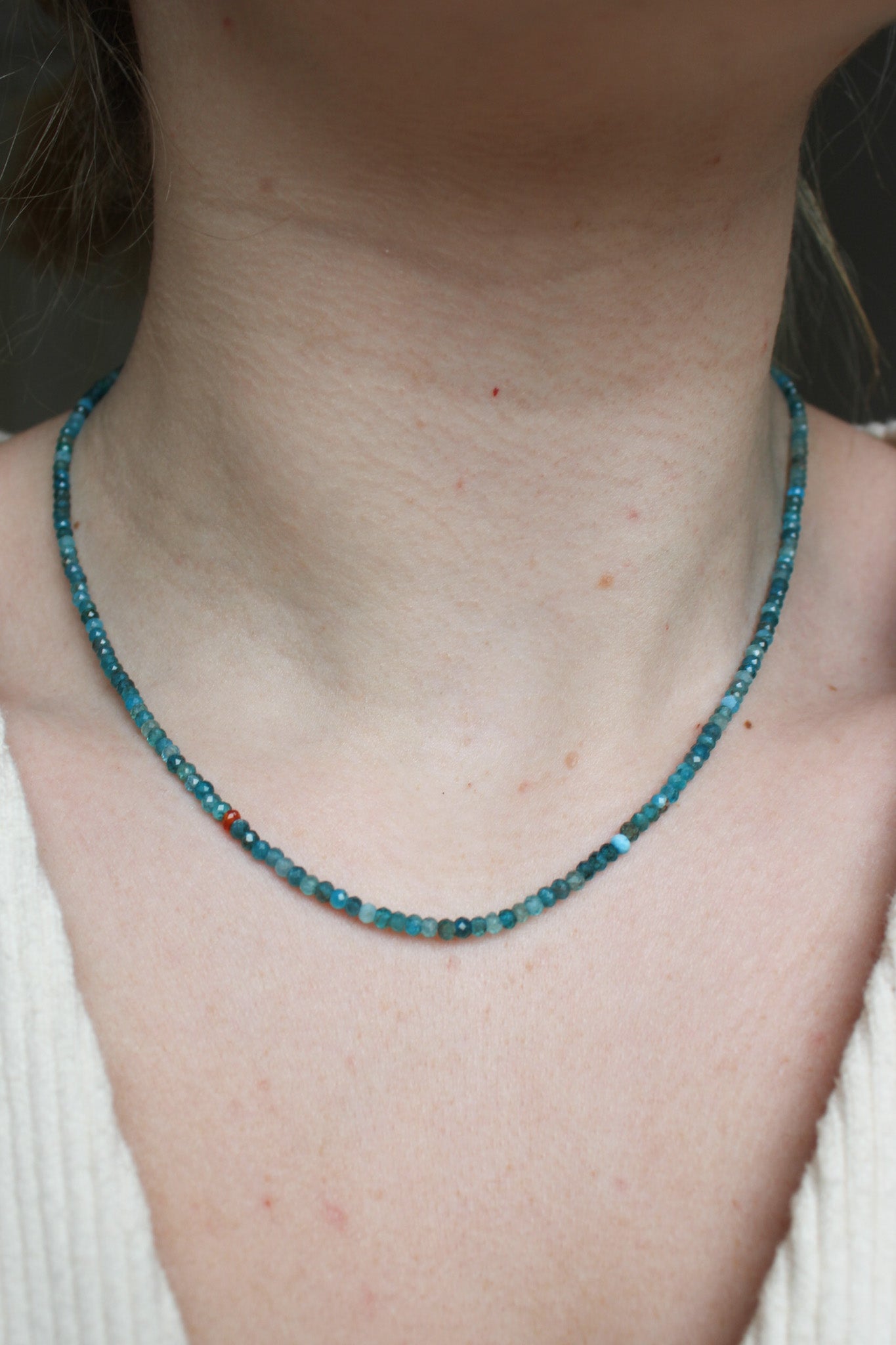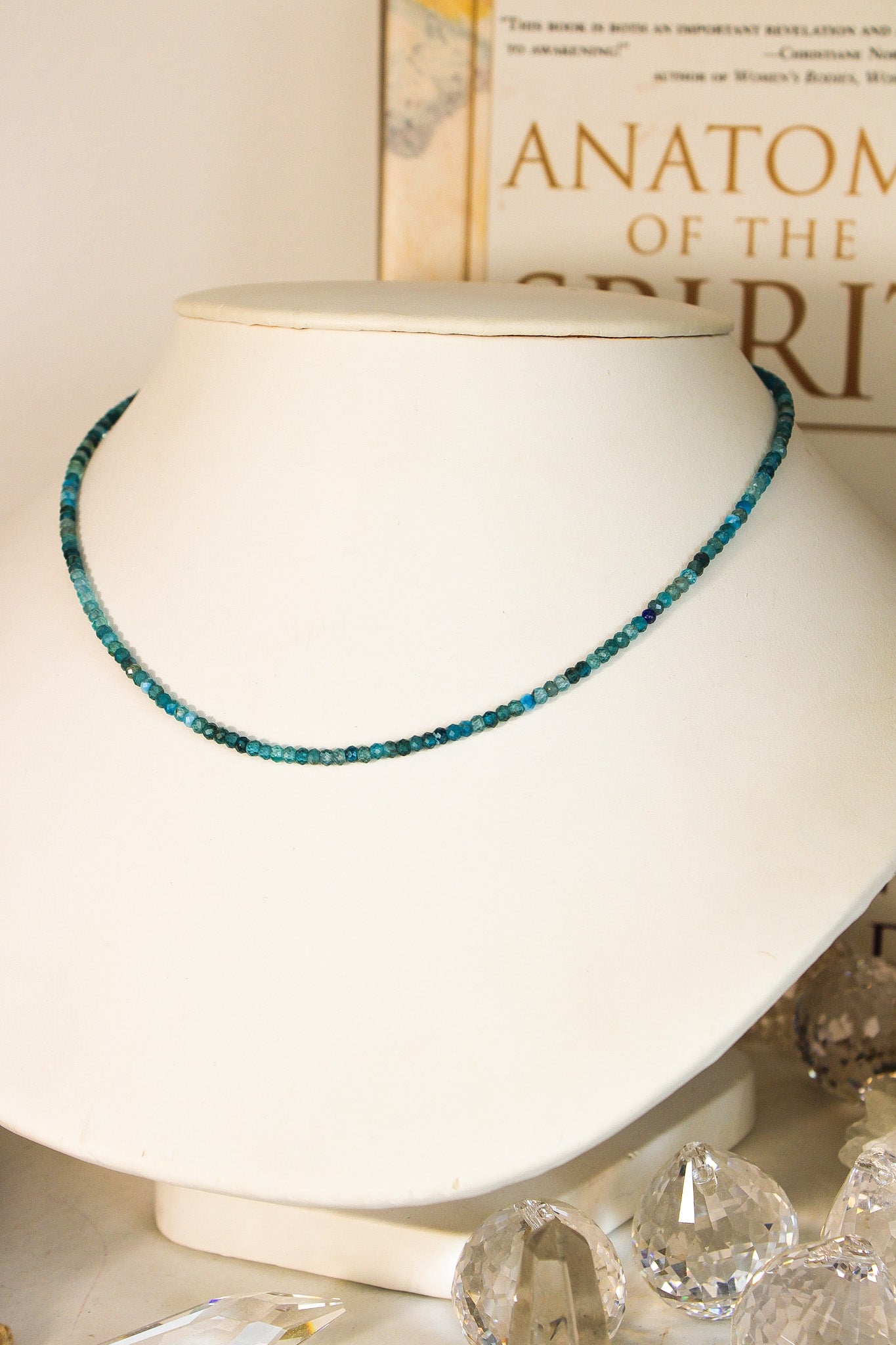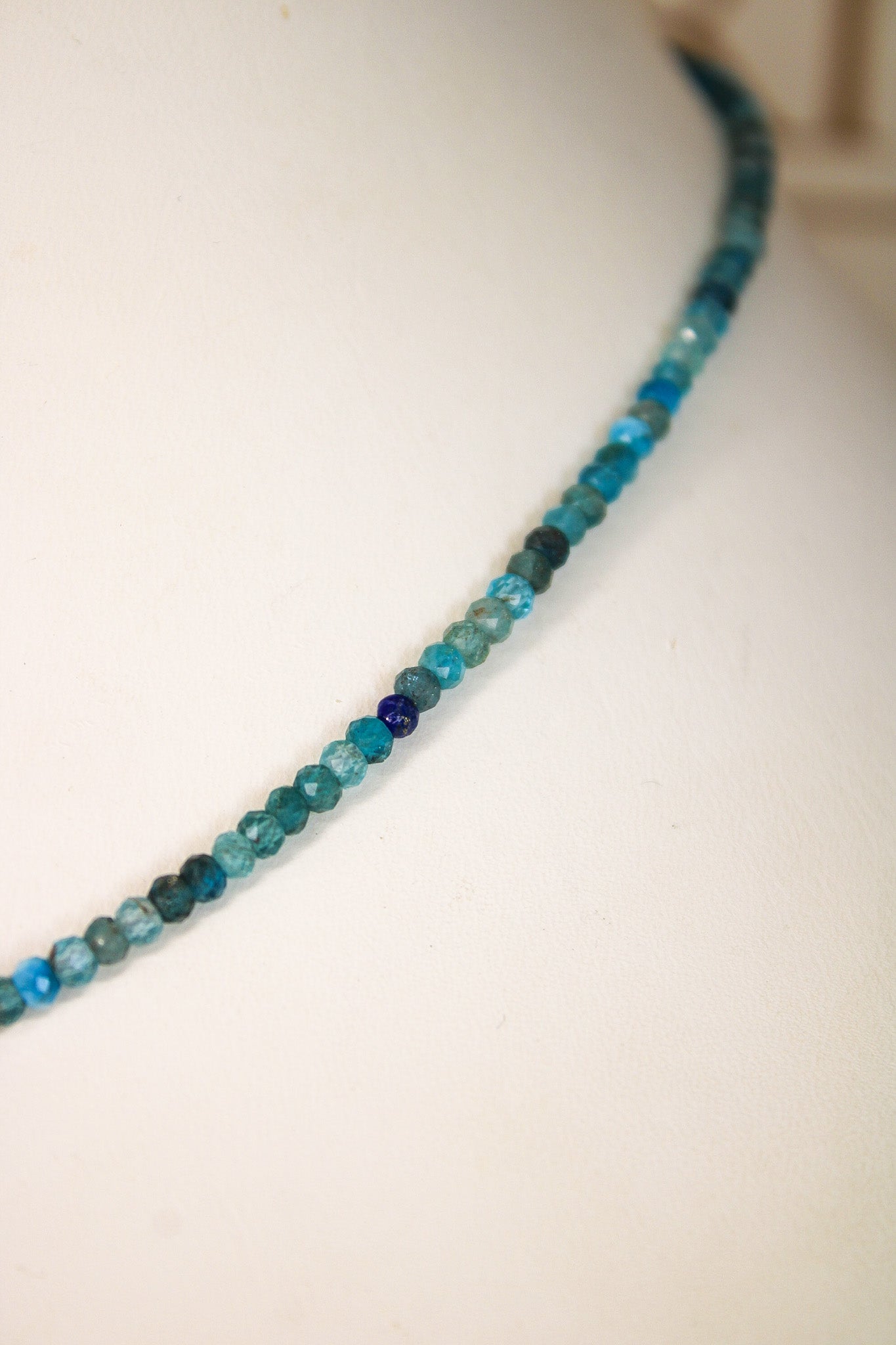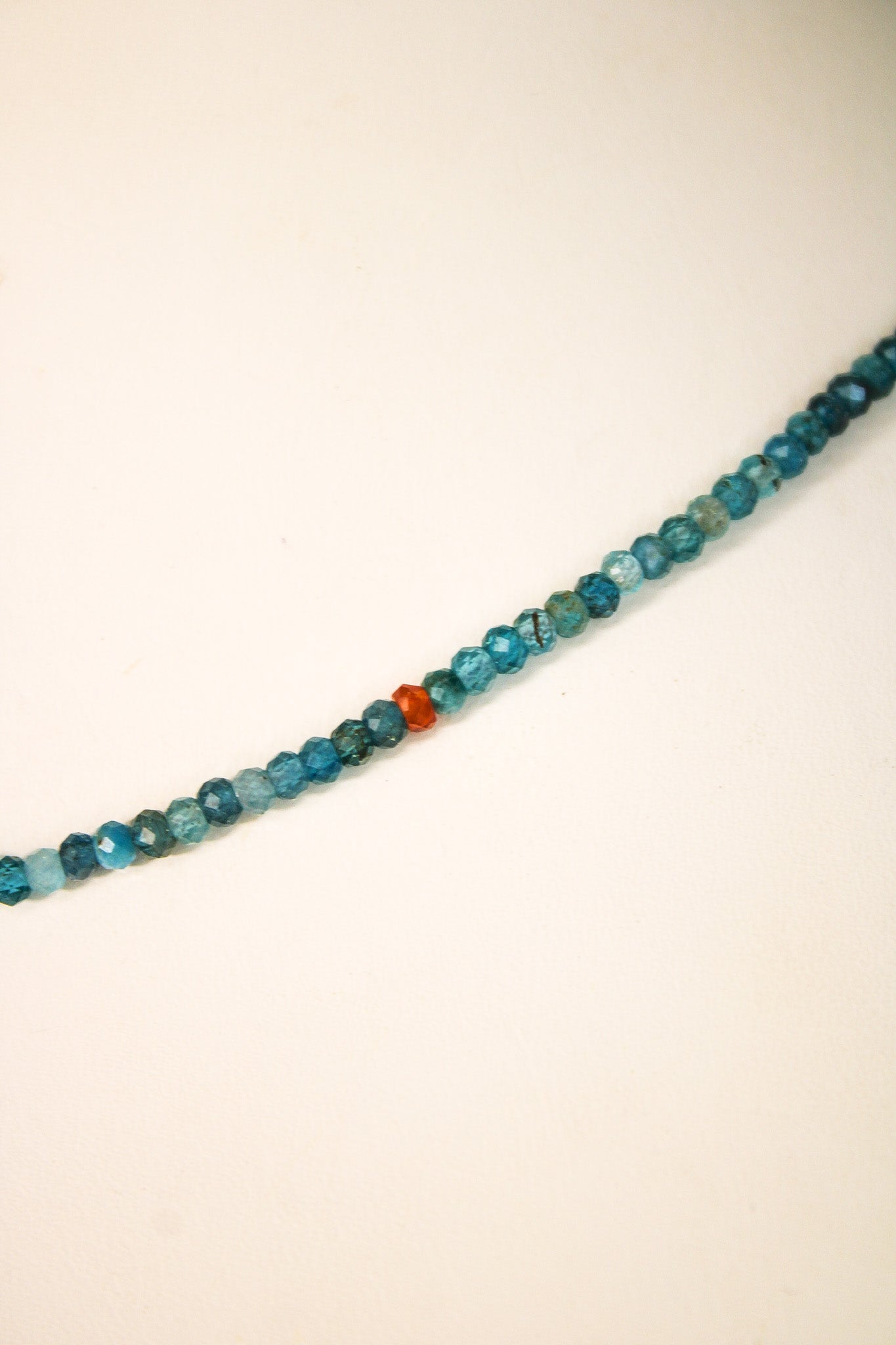 Apatite Spirit Bead Necklaces
These necklaces were designed in collaboration with Ziabird owner, Lynn Manock and local jewelry artist Debra Pyeatt. 
Description: Like cooling waters, Apatite will enhance any outfit that you pair with it. The word "Apatite" is derived from a Greek word that means 'to deceive' because this stone is often mistaken for other gemstones. This necklace made up of tiny faceted rondelle beads also contain a mystery - a spirit bead. 
What is a spirit bead?  Quite simply, it is that one bead in a beaded piece that is out of place. It could be the wrong bead that was used. Or it could be a bead that is in the wrong spot - maybe breaks up a pattern. For centuries spirit beads have been used in almost all cultures. It is paying homage to the Divine Being, to God. Only God is perfect and to include a spirit beads is to acknowledge that we as humans are imperfect and that only God is perfect. In showing your humility, perhaps you will find a blessing.

Metal/Materials: Faceted Apatite rondelle beads, beading cable, sterling silver crimps, gold French wire, gold-filled lobster clasp, crimp covers and jump rings. 
Length: 17 inches
Weight: lightweight 
Made in: Wilmington, NC