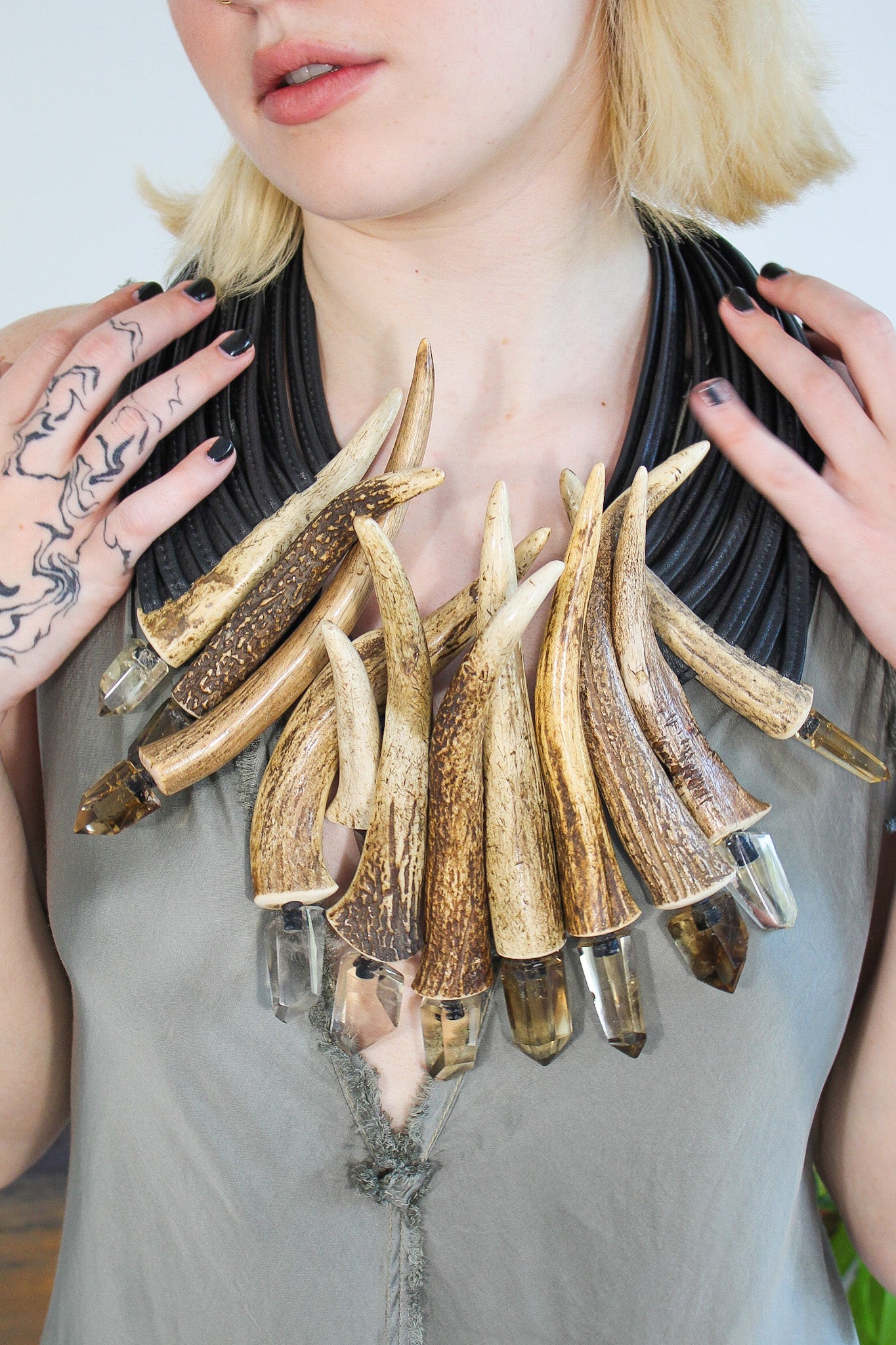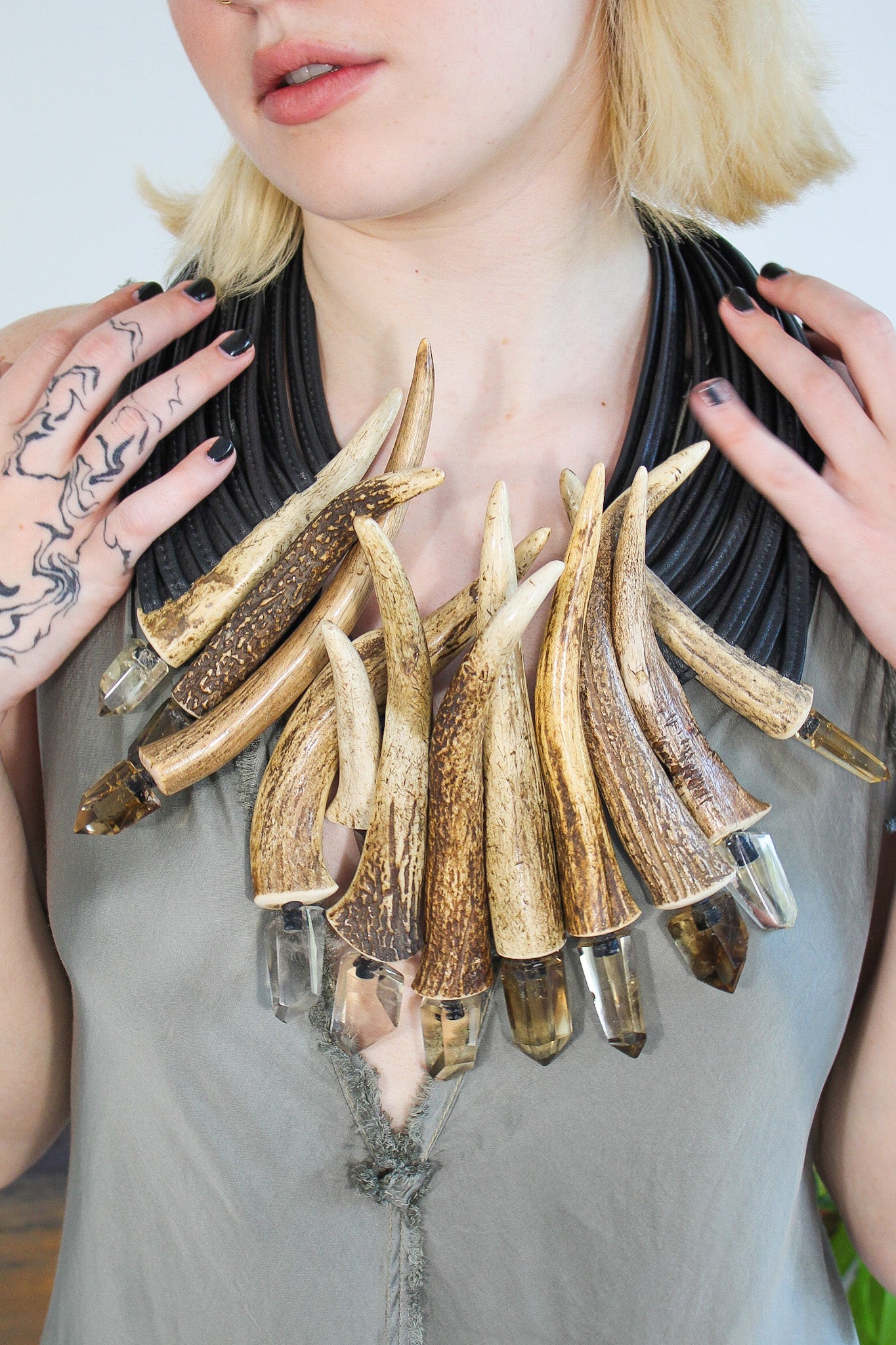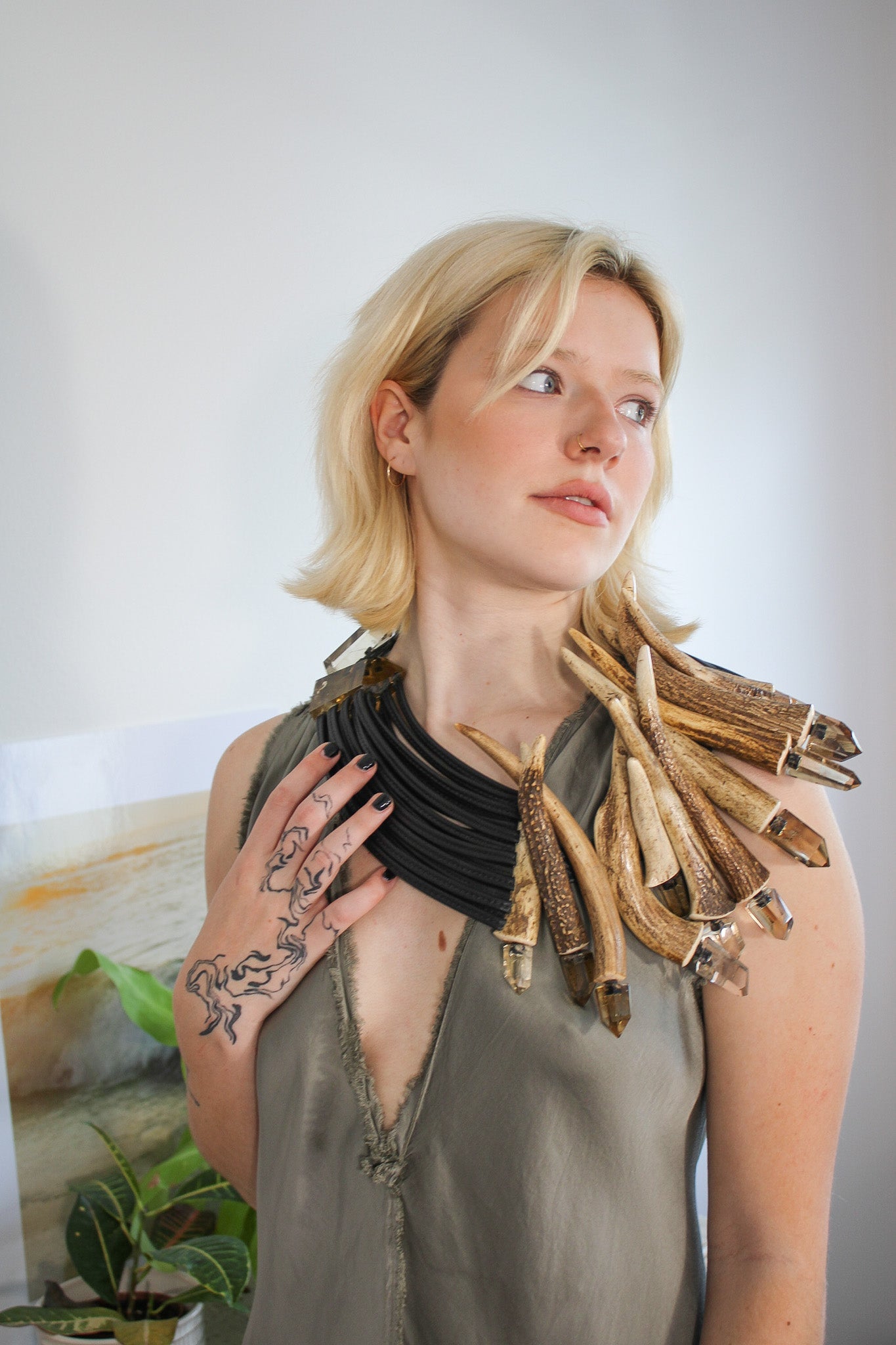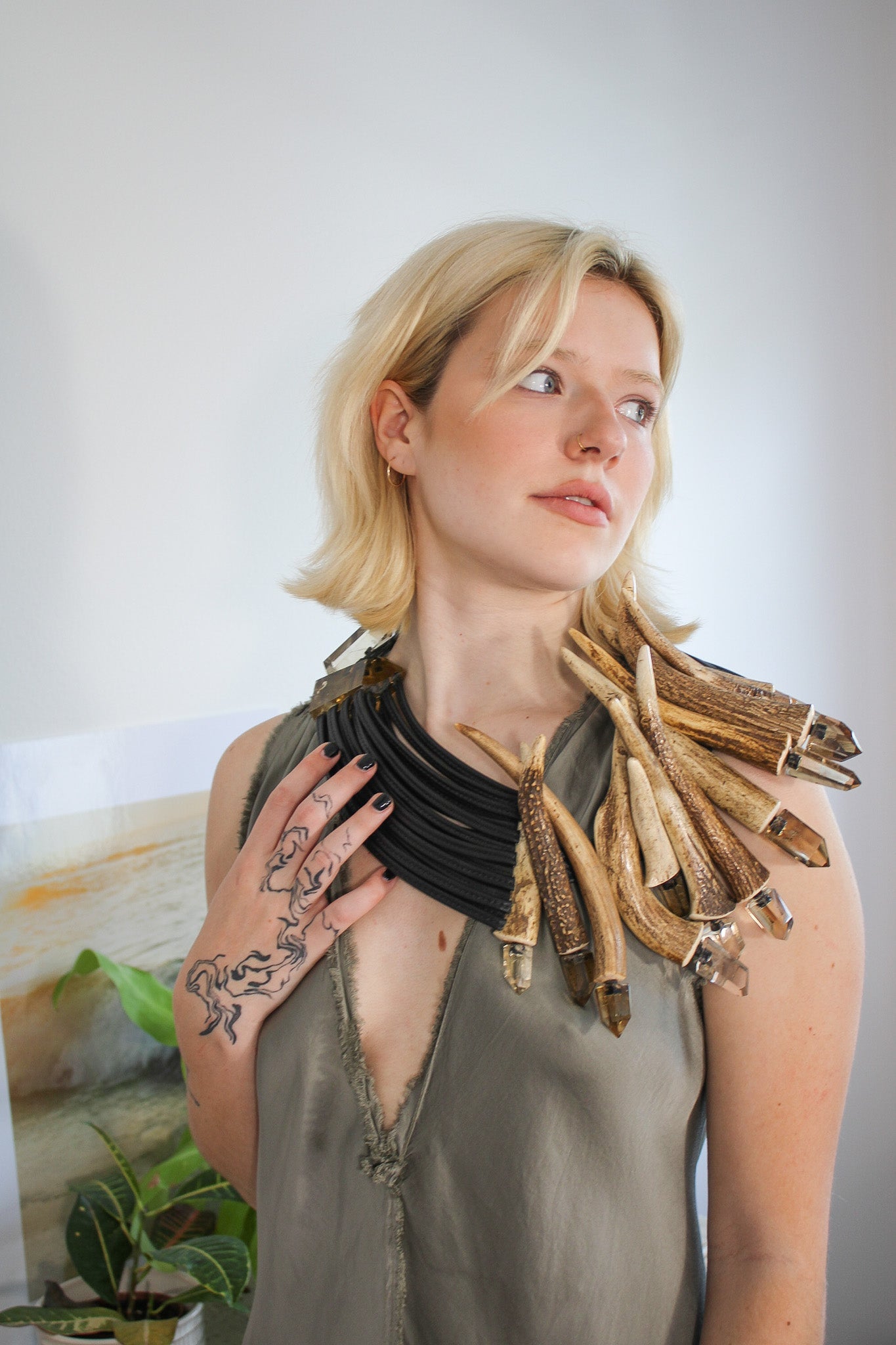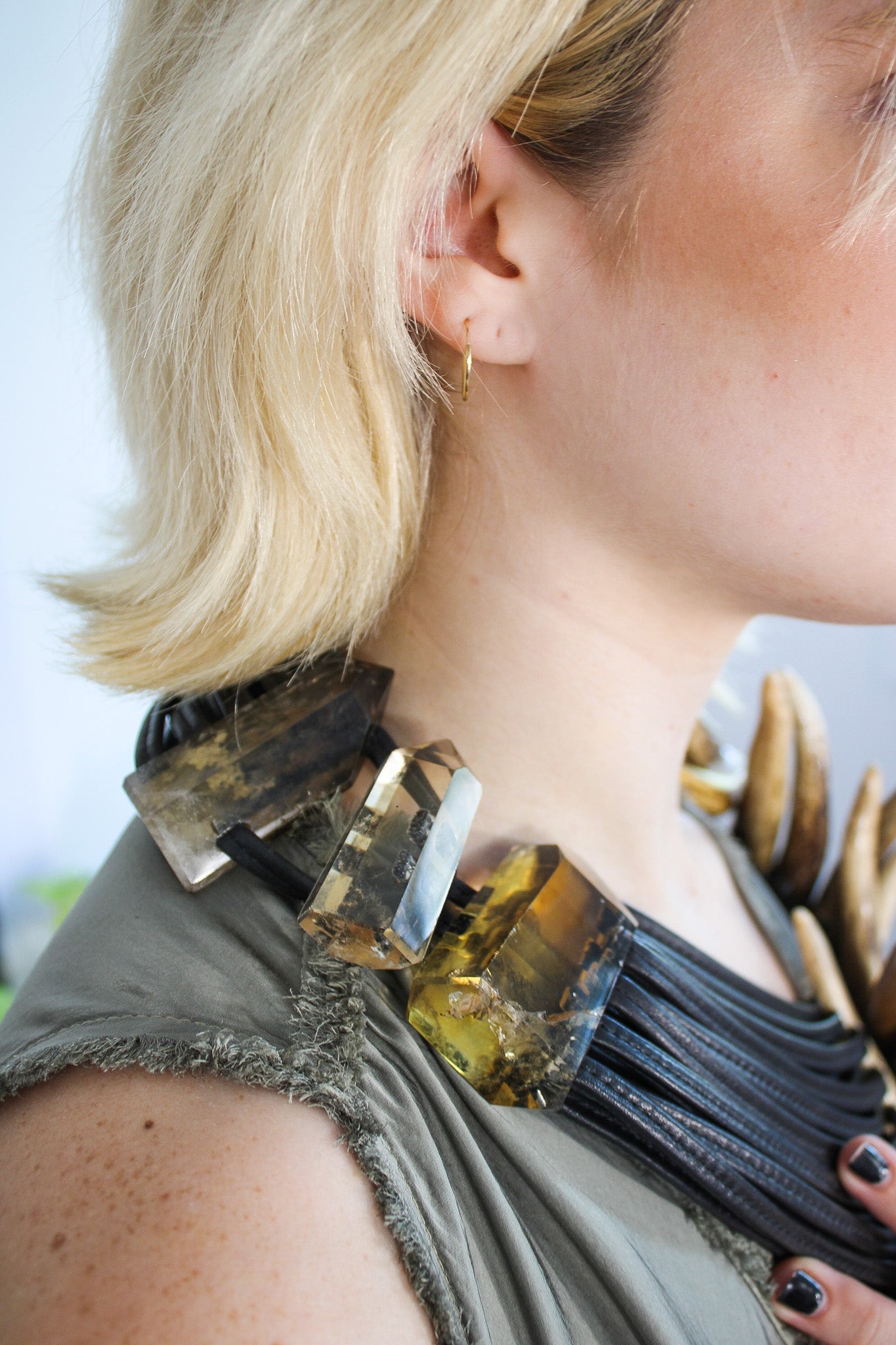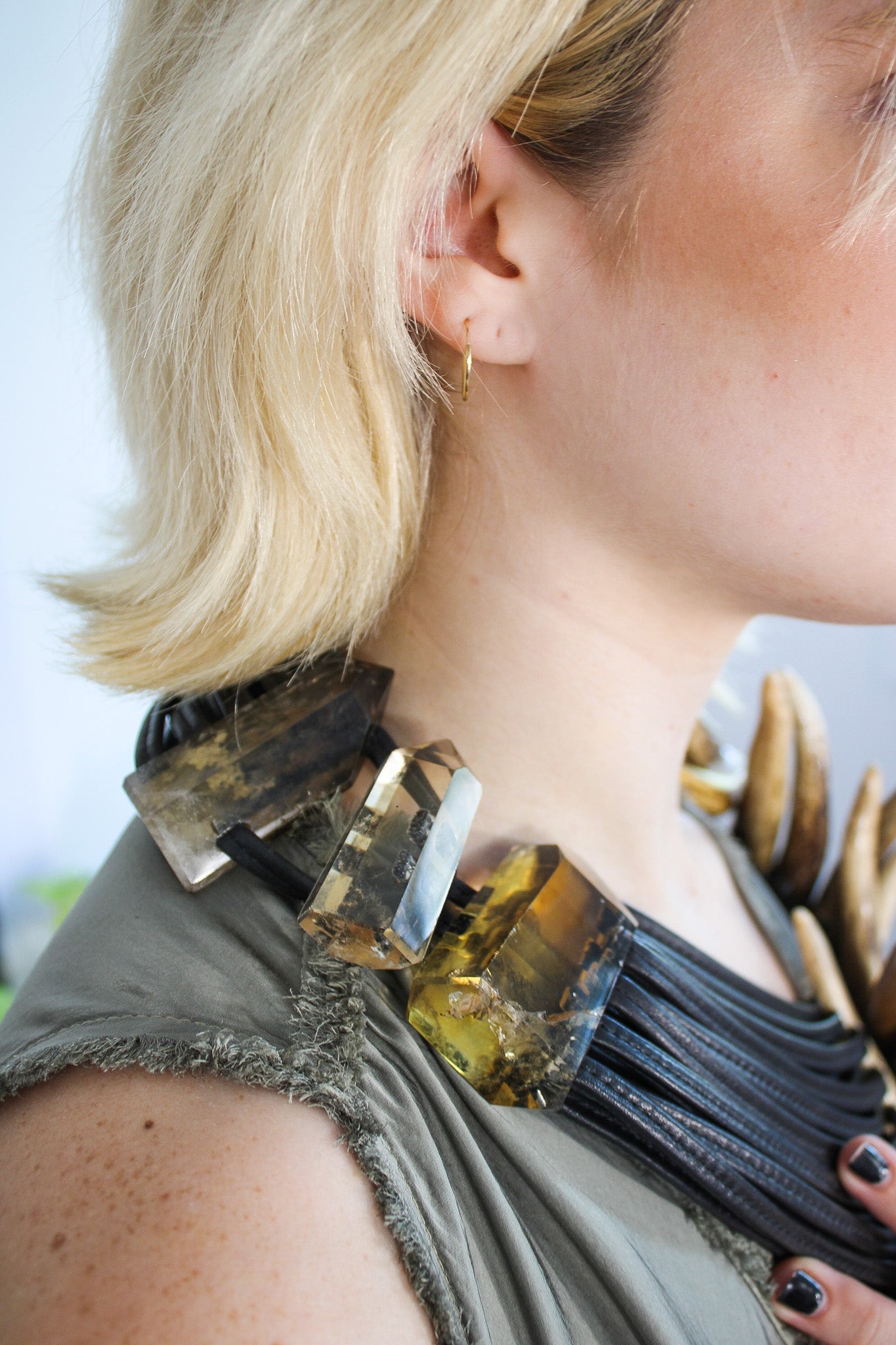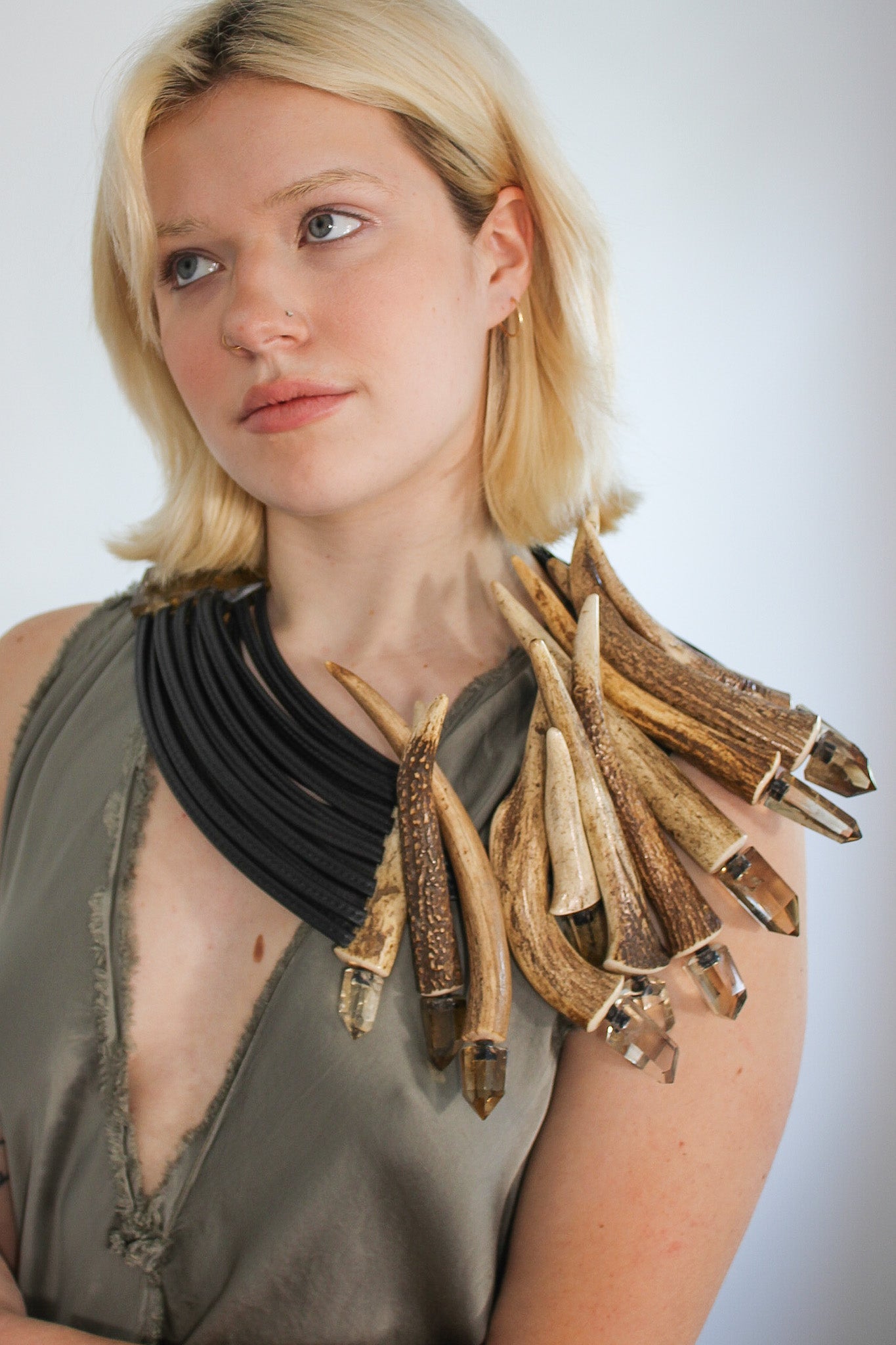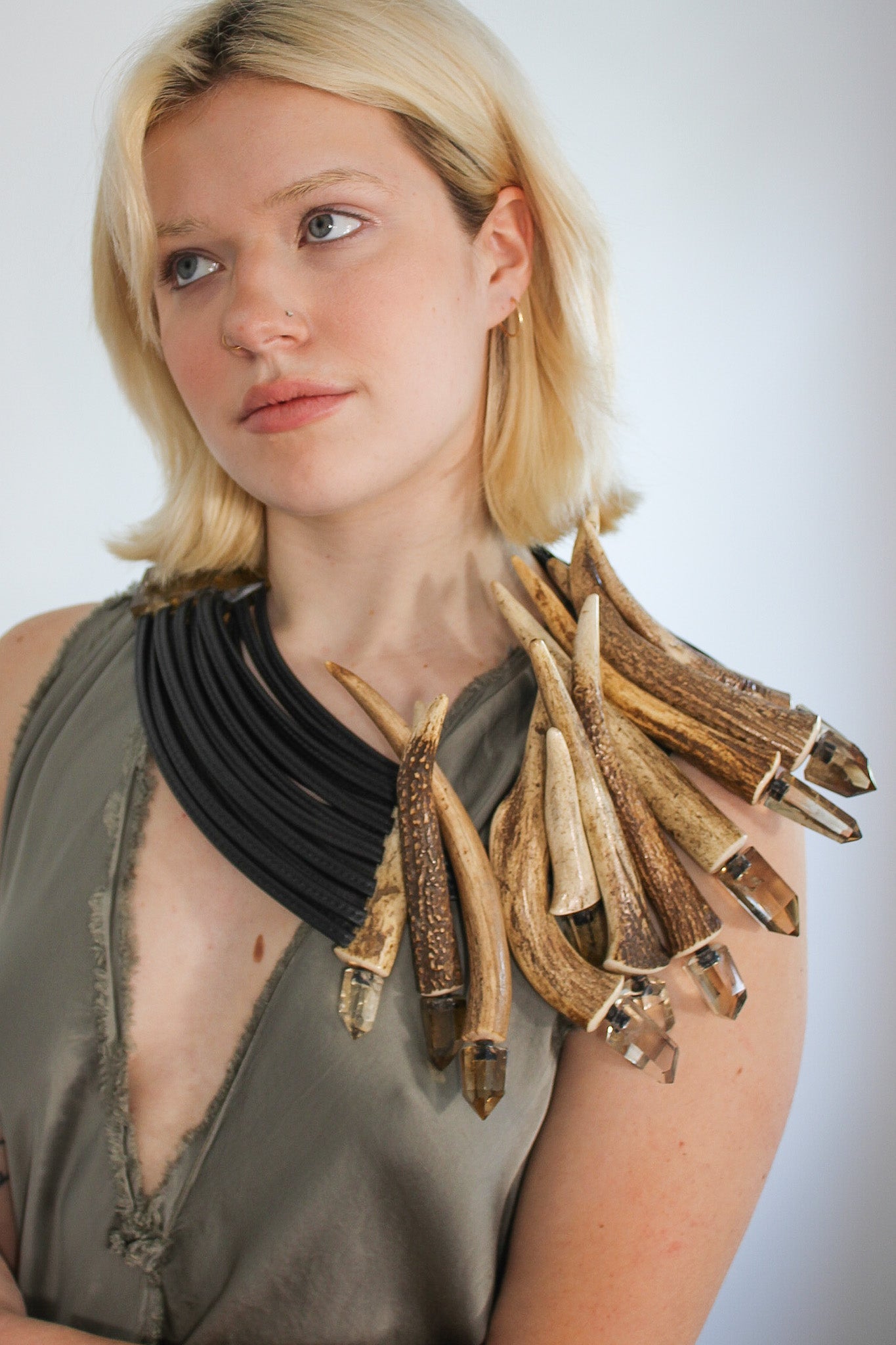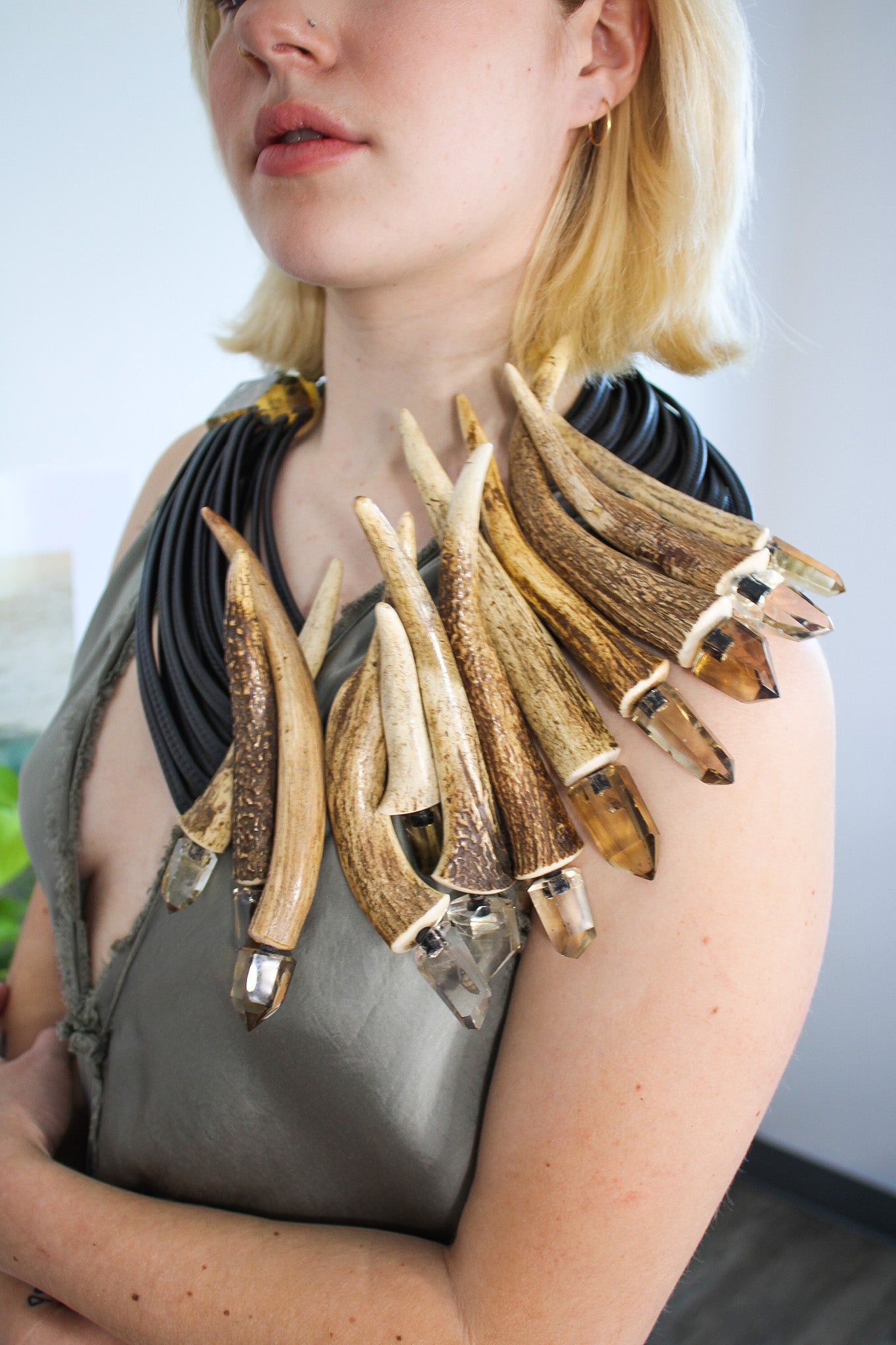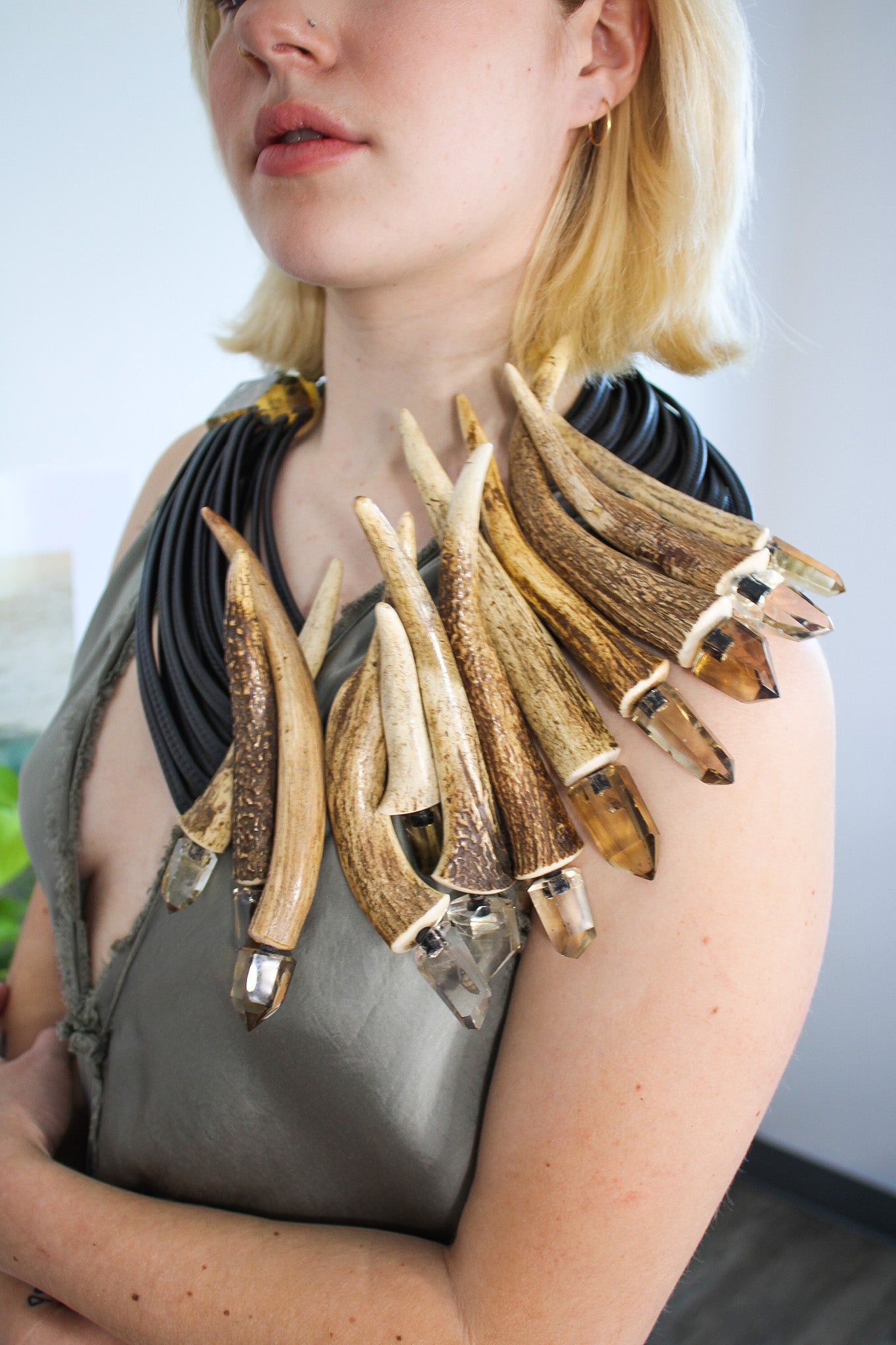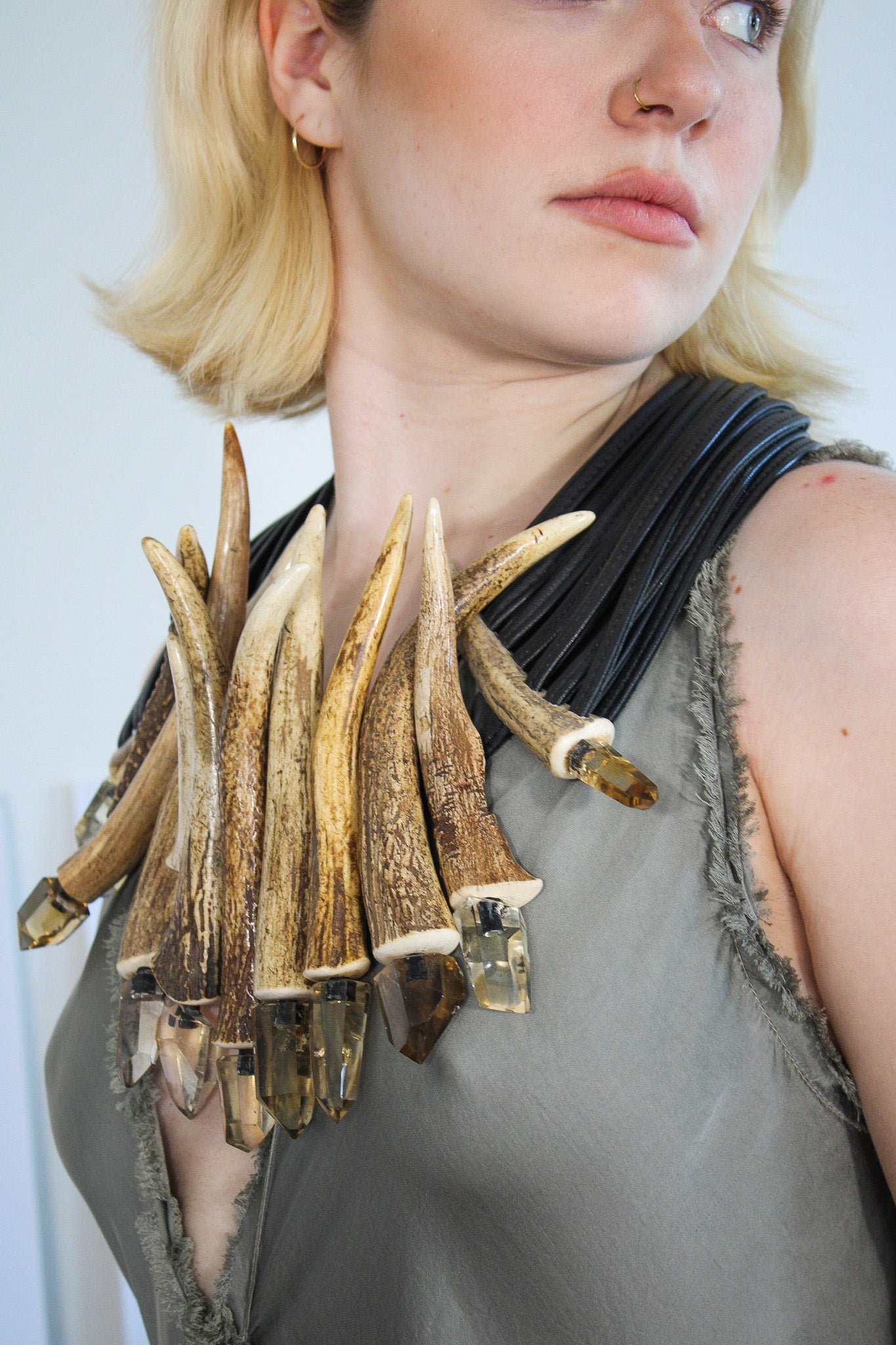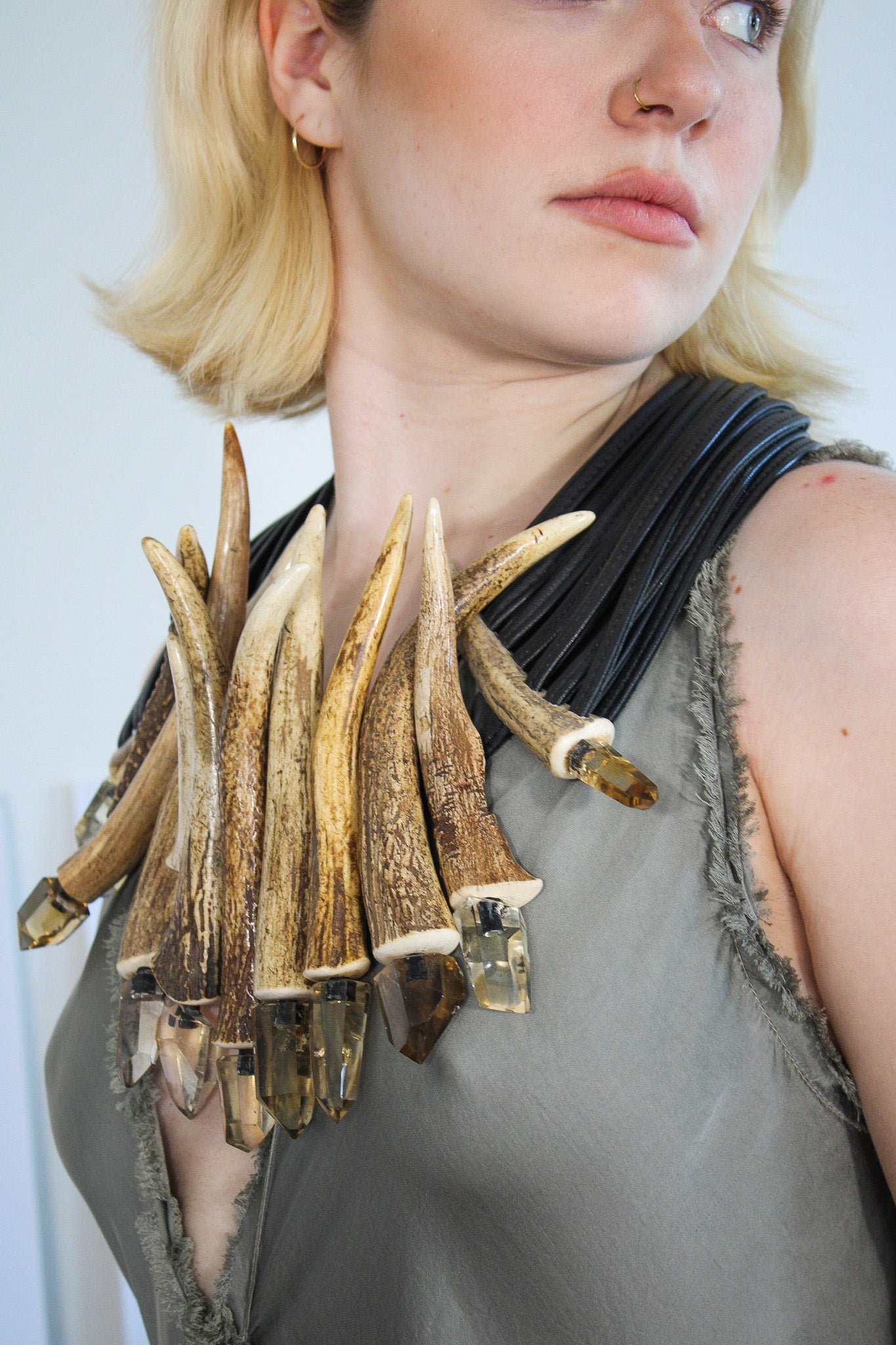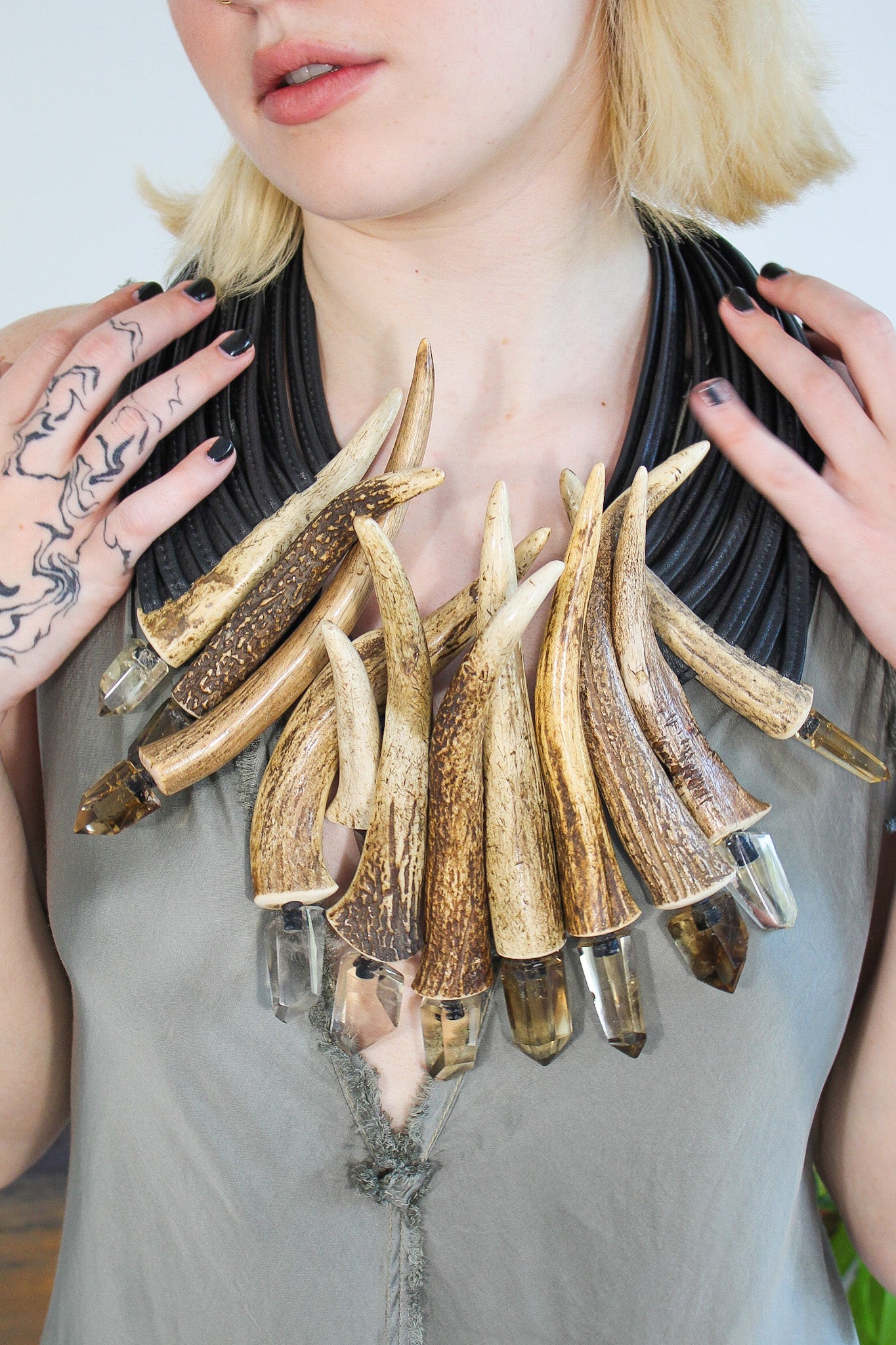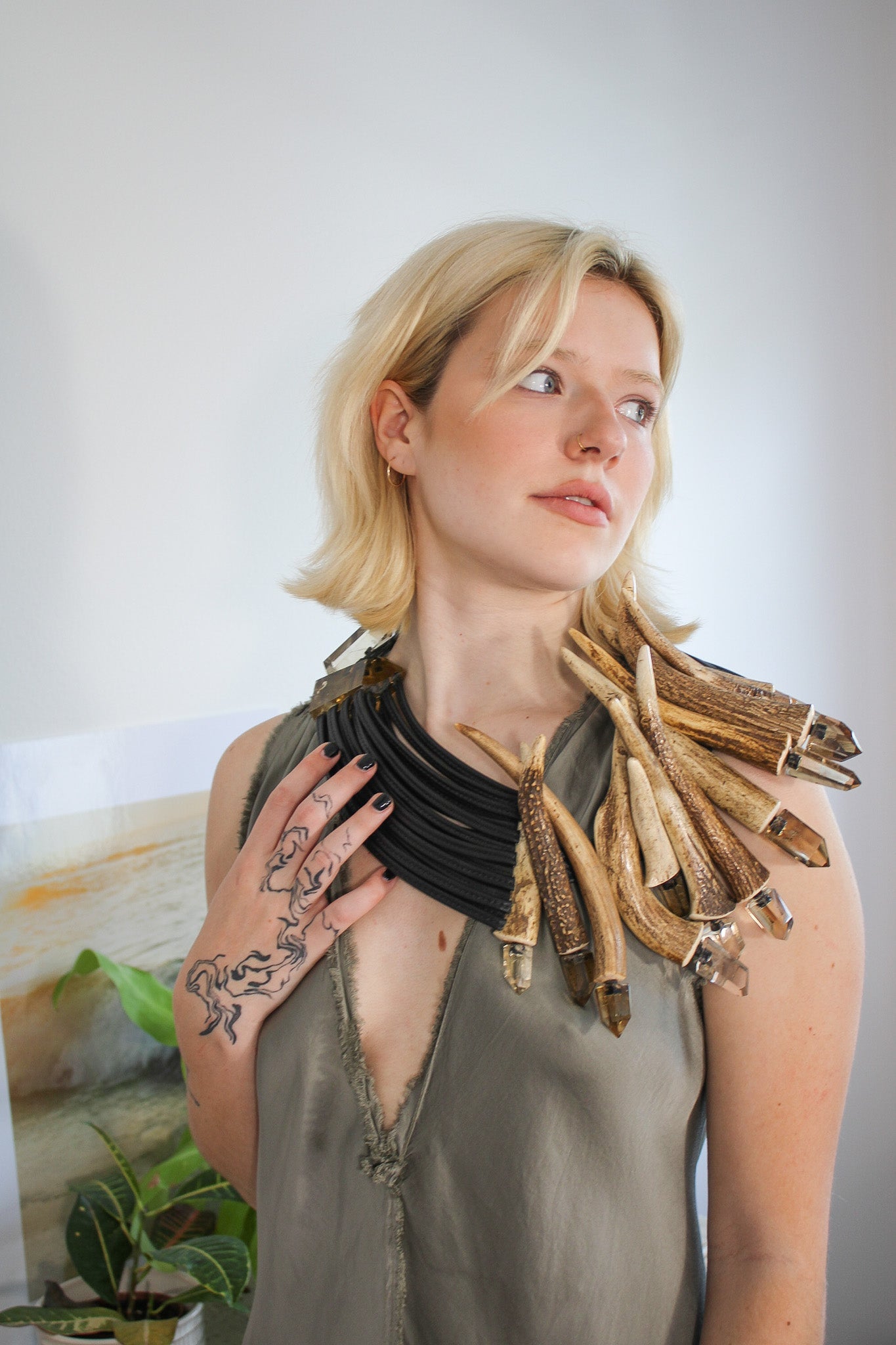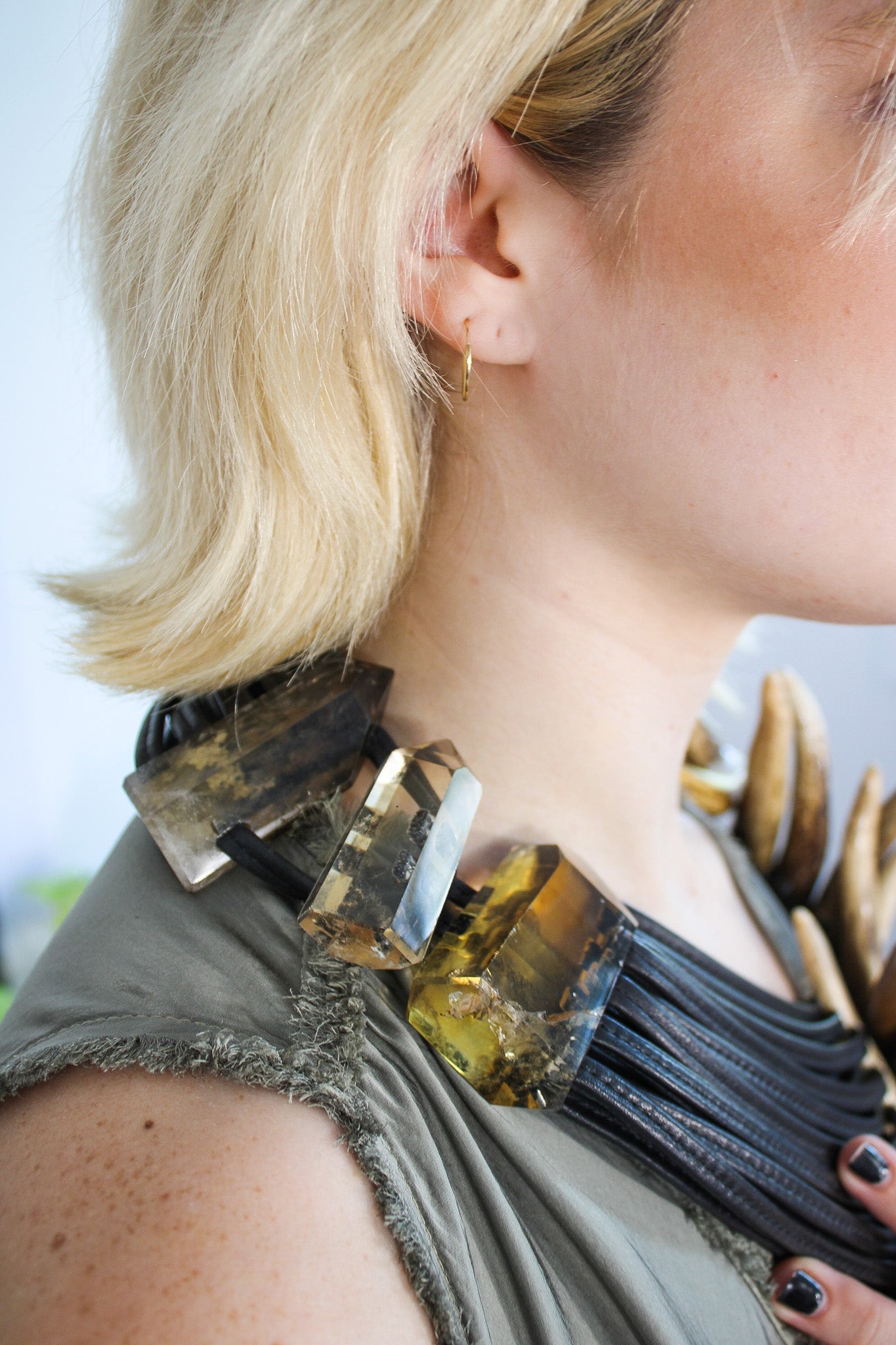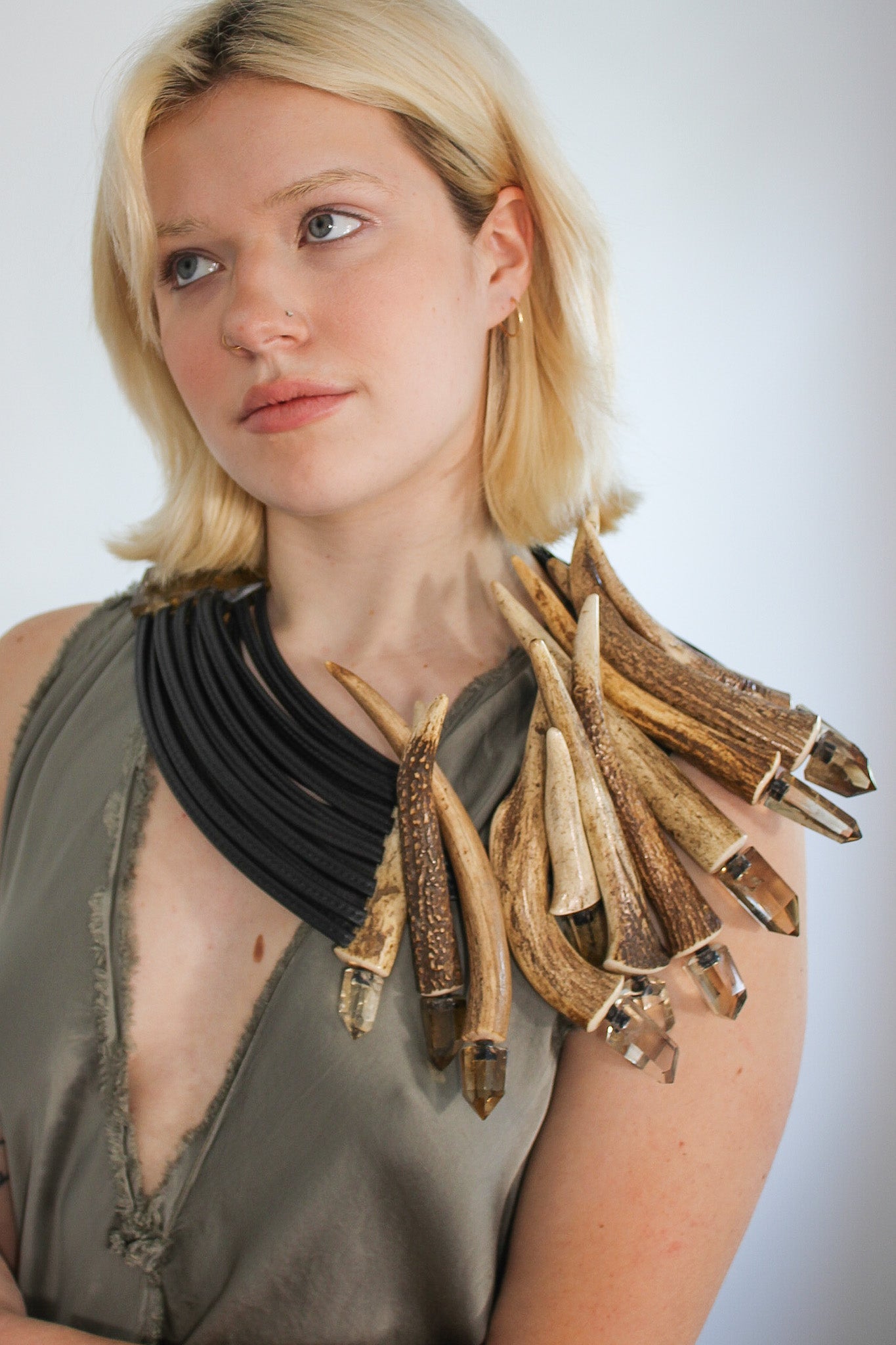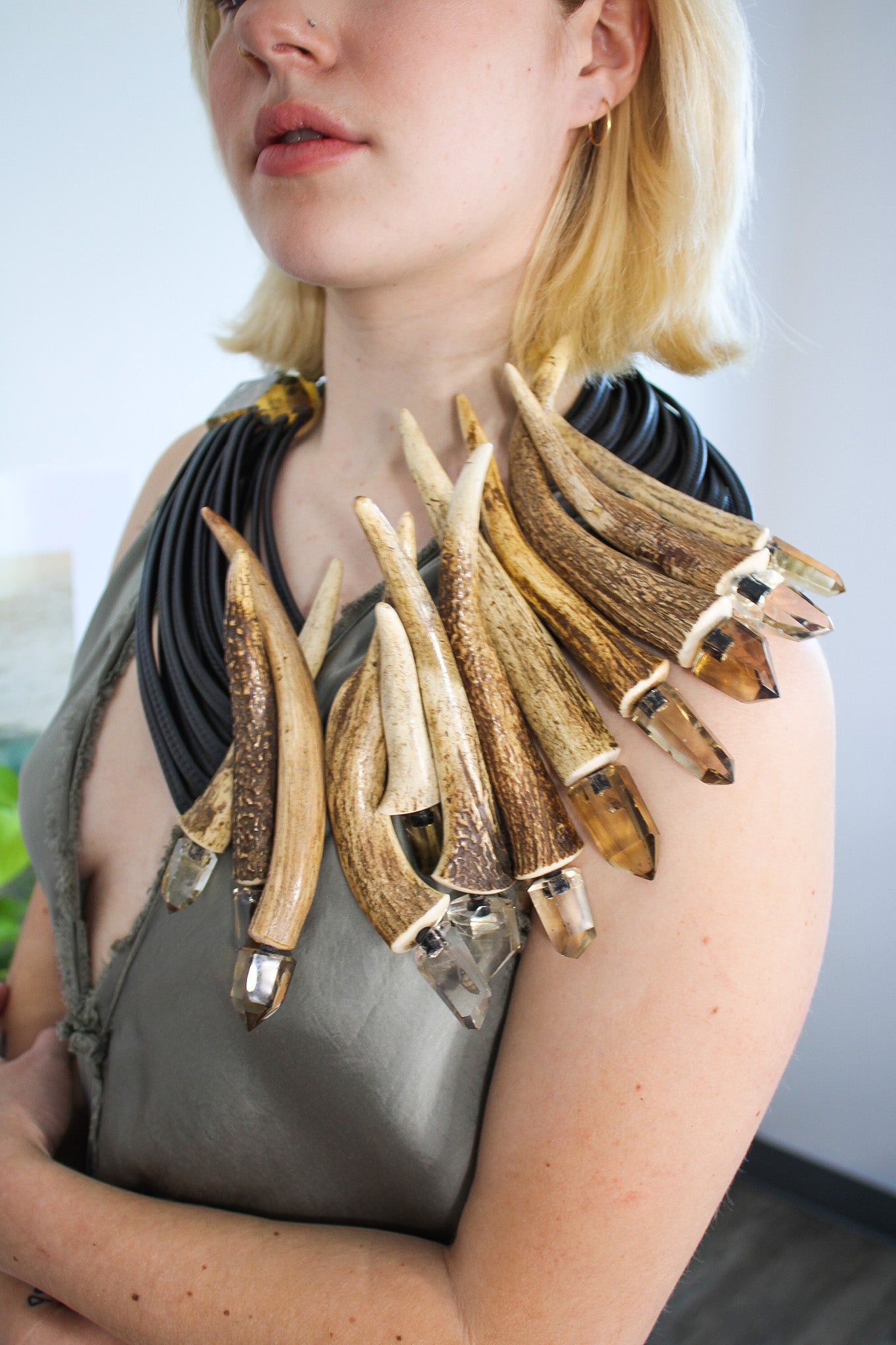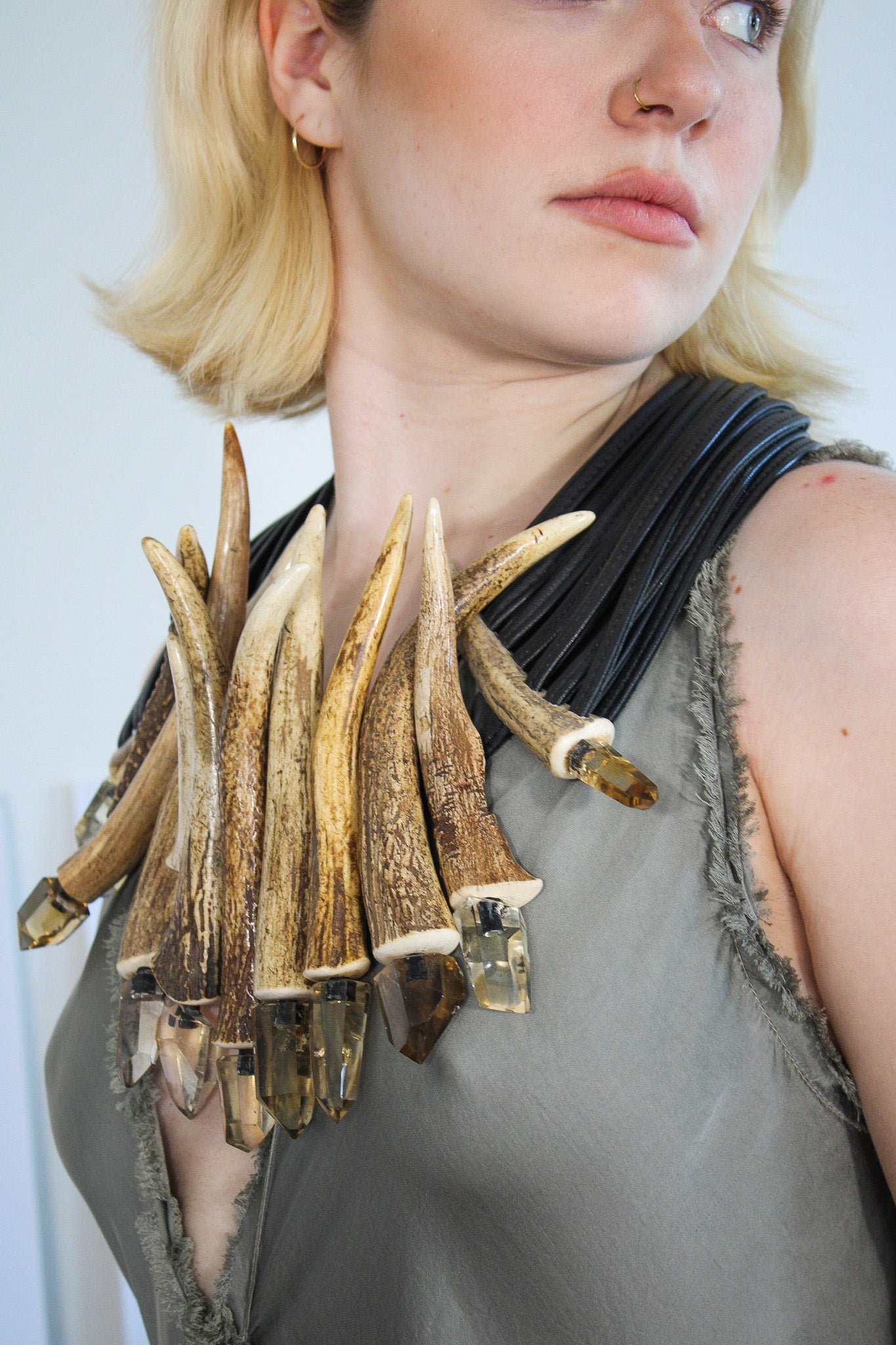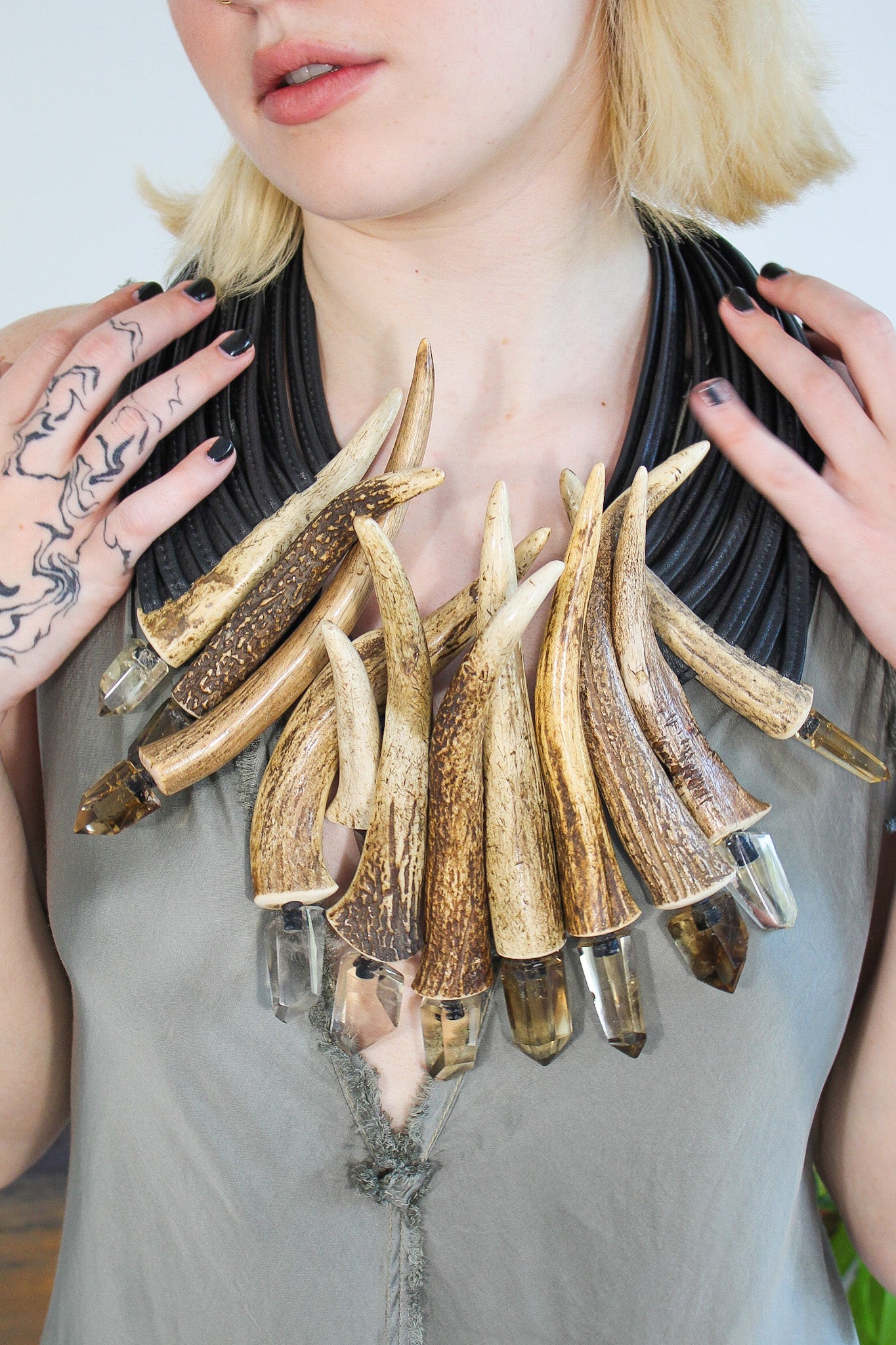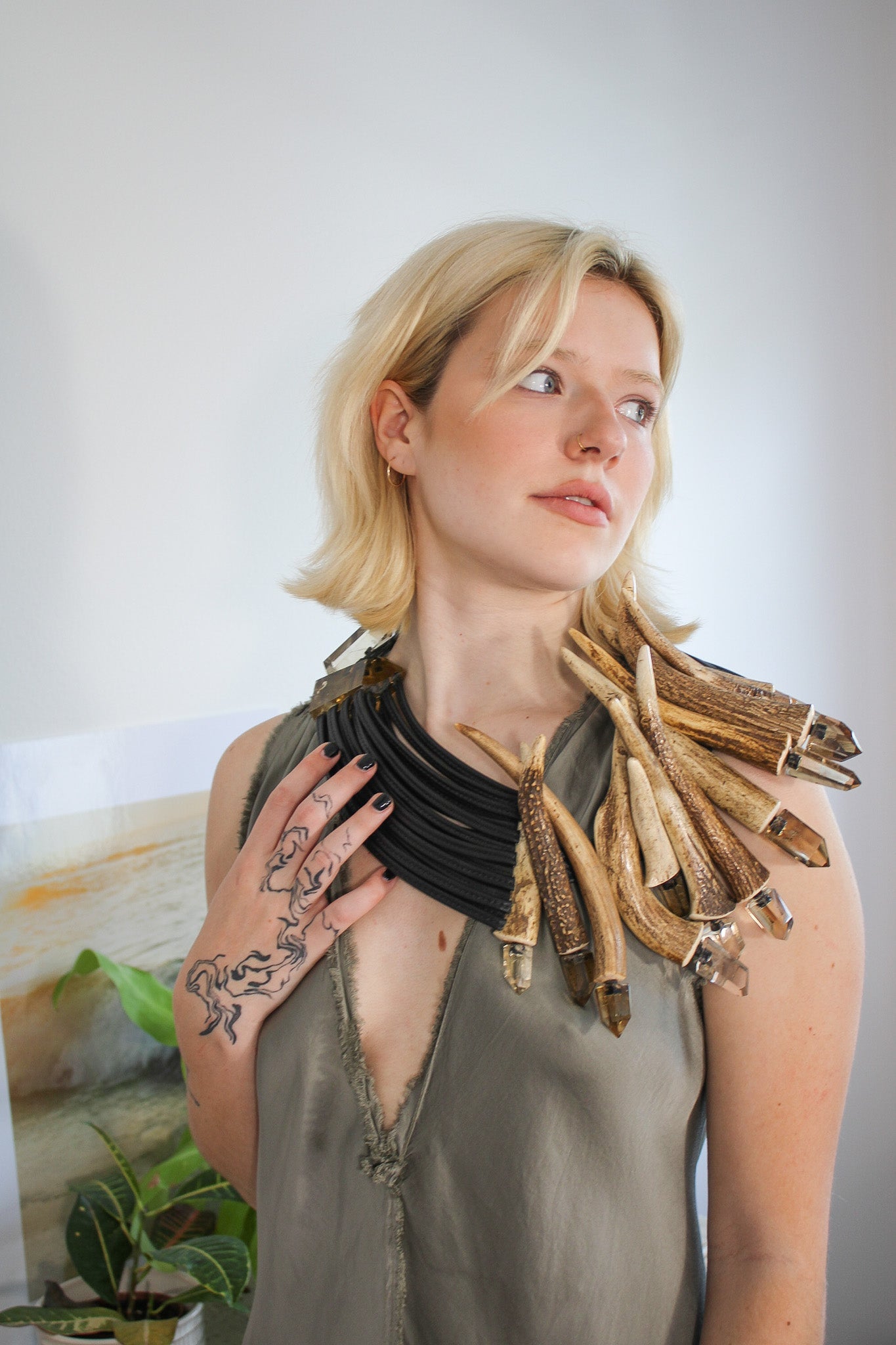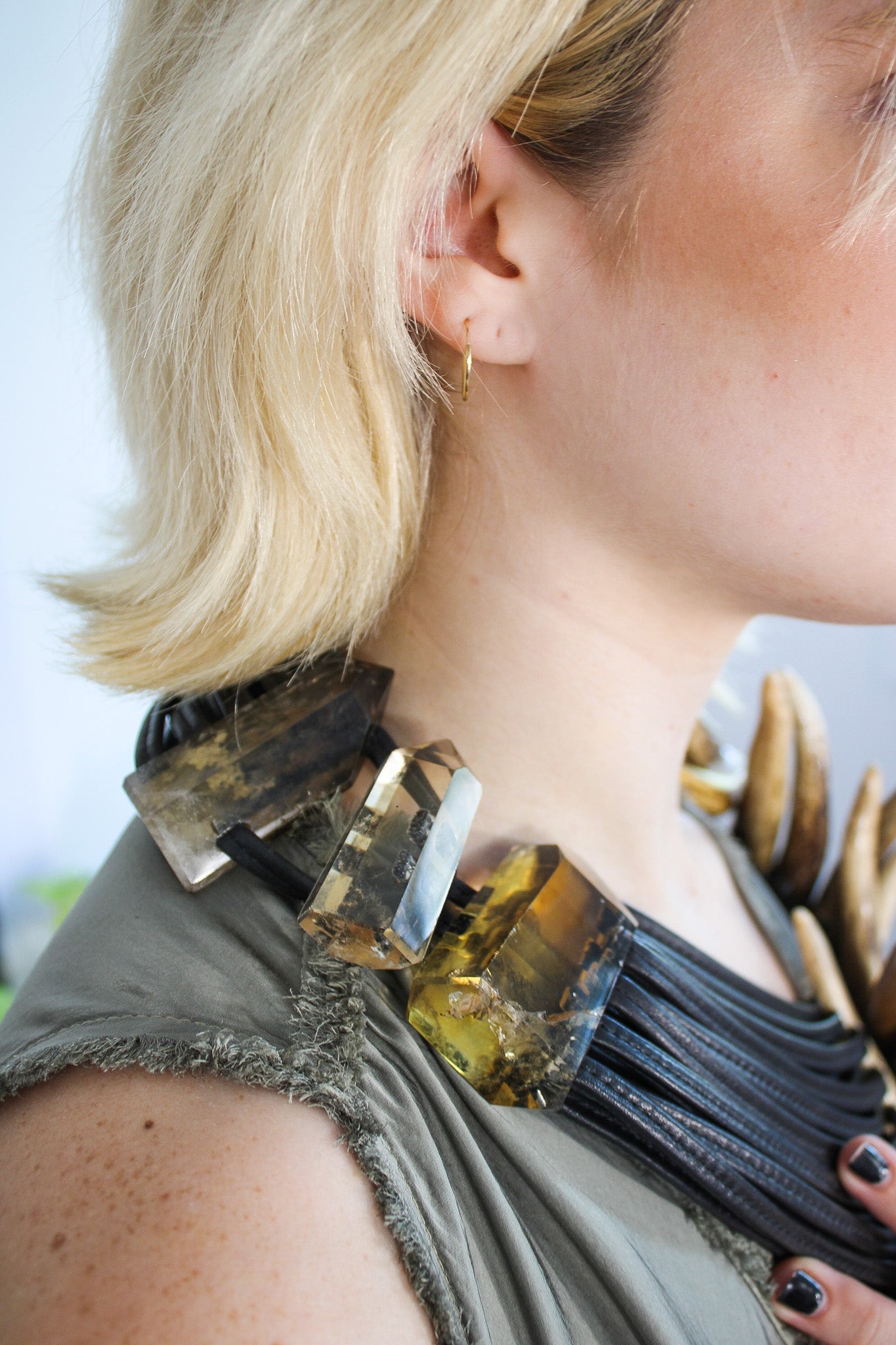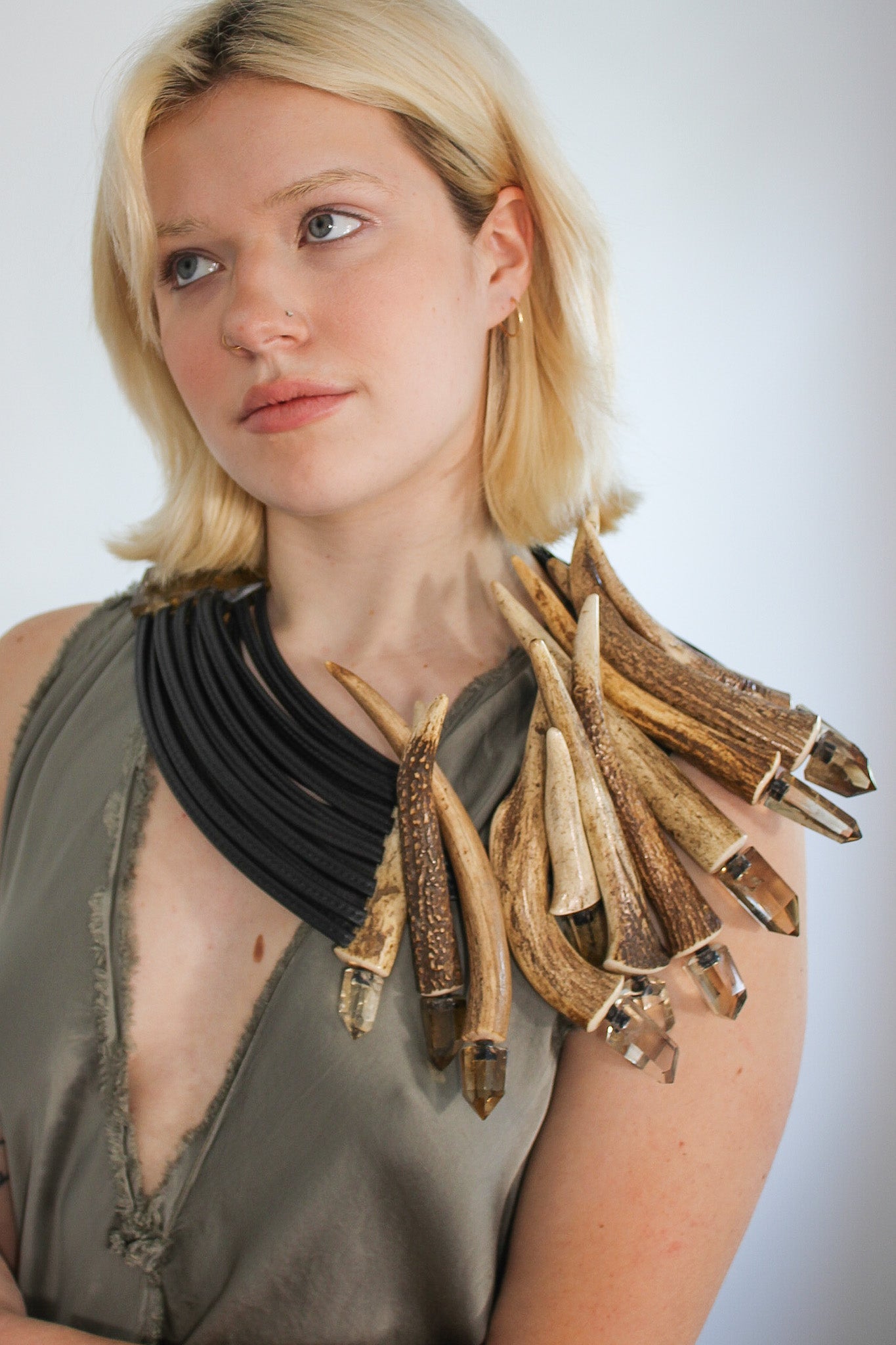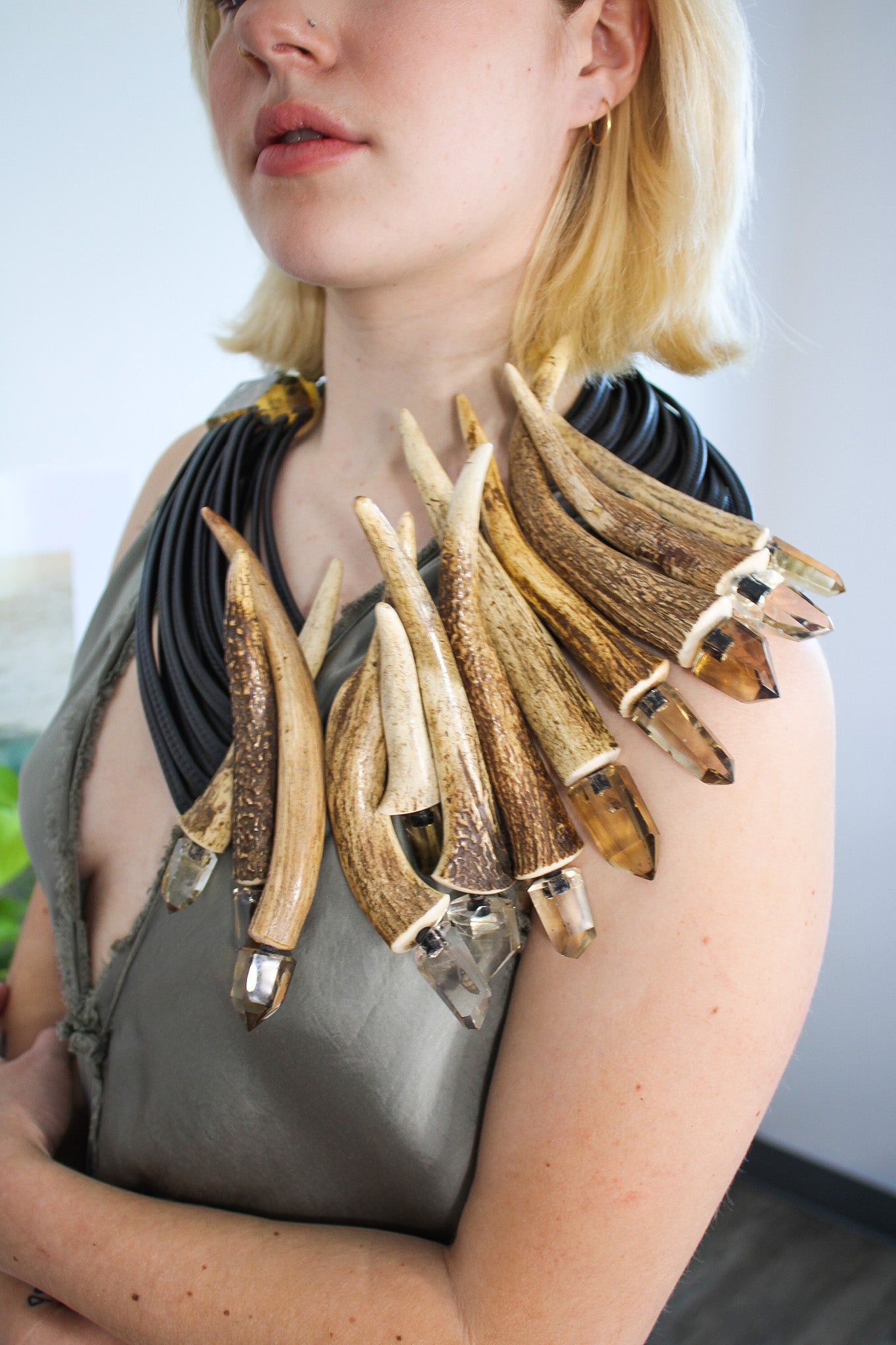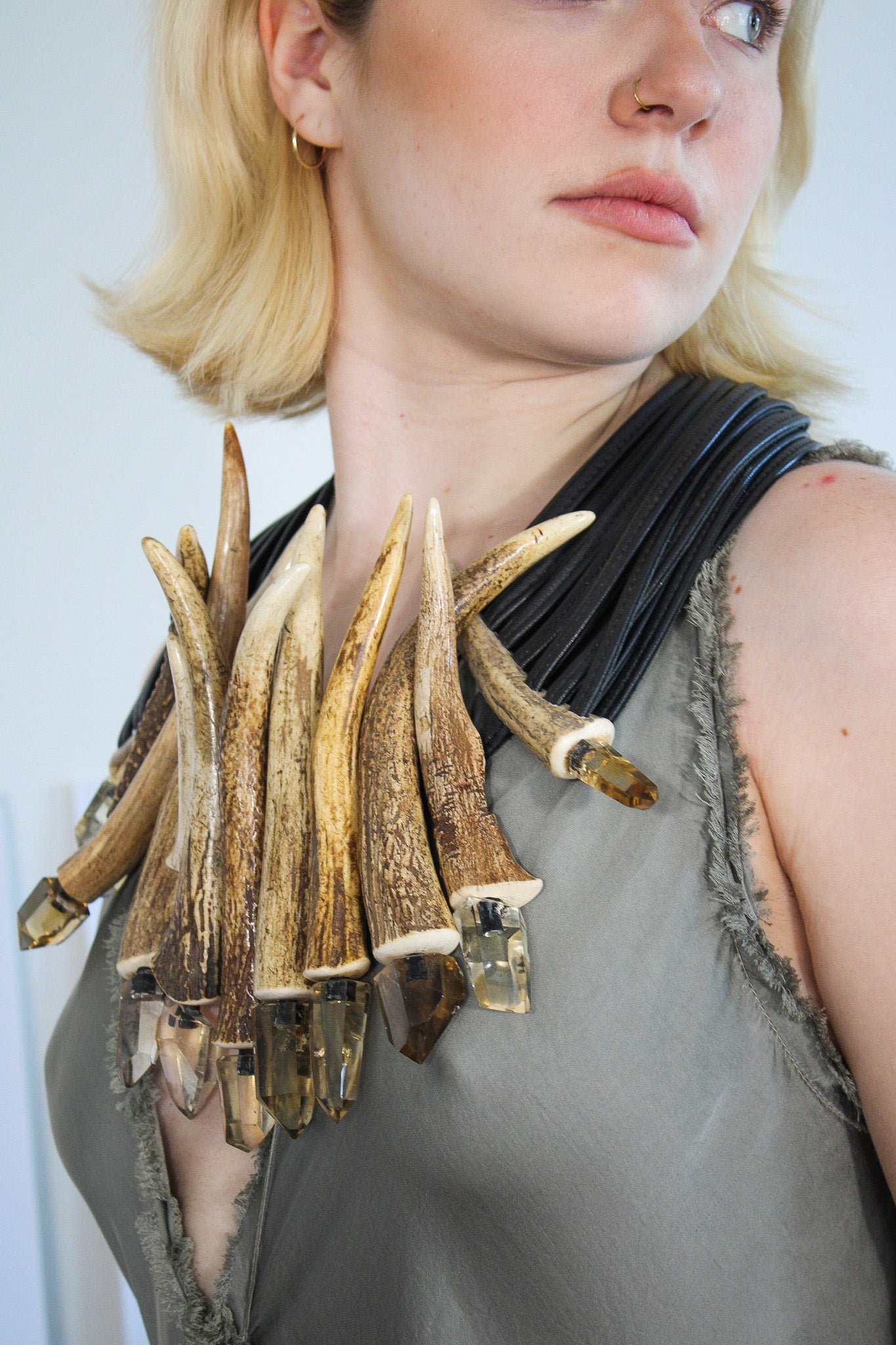 Antler, Leather & Citrine Point Necklace
Each piece of Monies jewelry carries its own story, and the energy that goes into creating a piece is enormous.
This one of a kind necklace is the ultimate show-stopper. Featuring authentic fallen antlers adorned with citrine points. Joined together by soft black leather cording. The clasp of the necklace is composed of three citrine towers. The energy held within this piece is like nothing we've seen before. 
All materials are ethically sourced. Antlers are found objects, not farmed. 
Measurements: Roughly a 32 inch length, this is a heavyweight necklace. 
Made in Copenhagen, Denmark