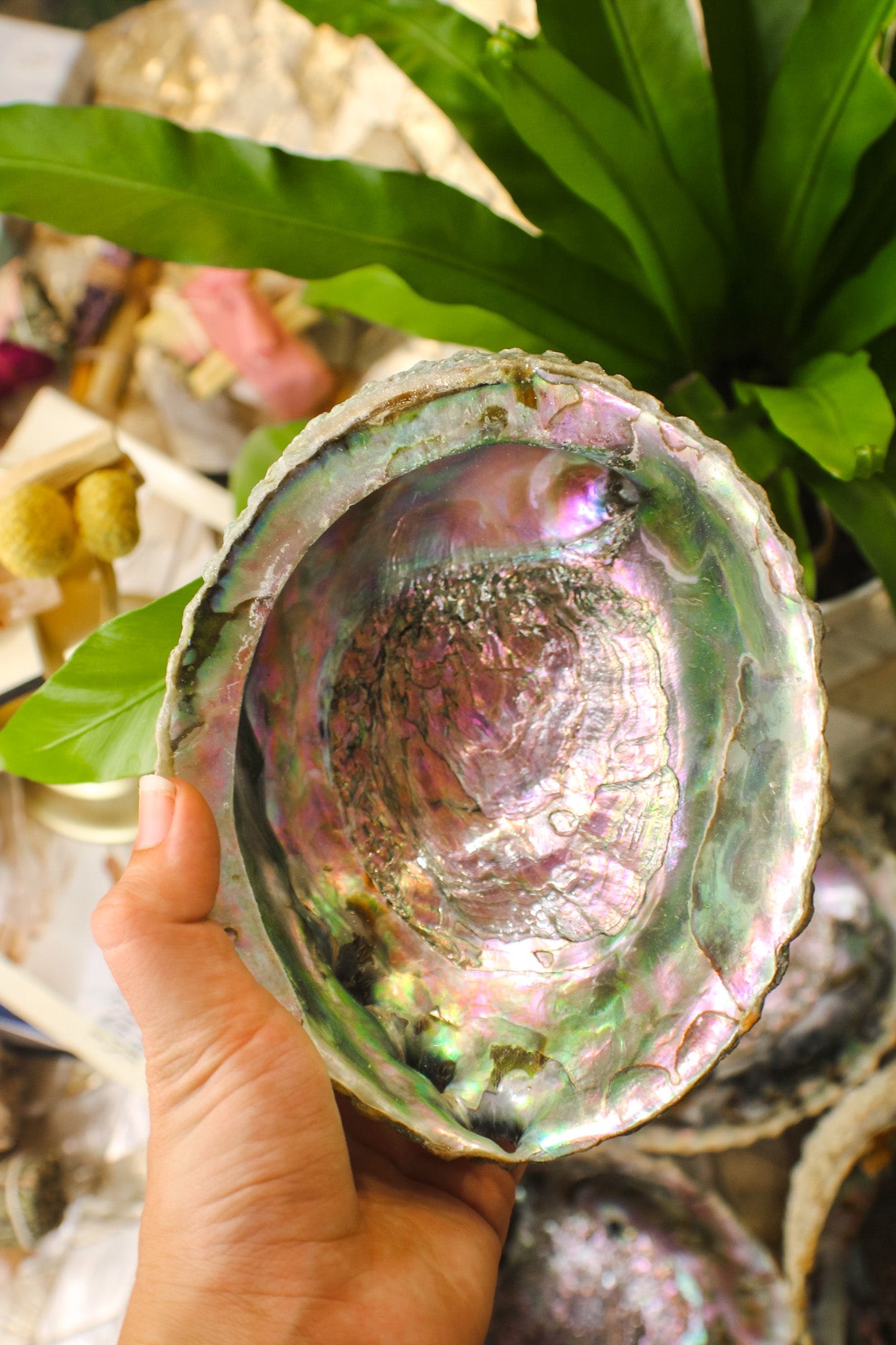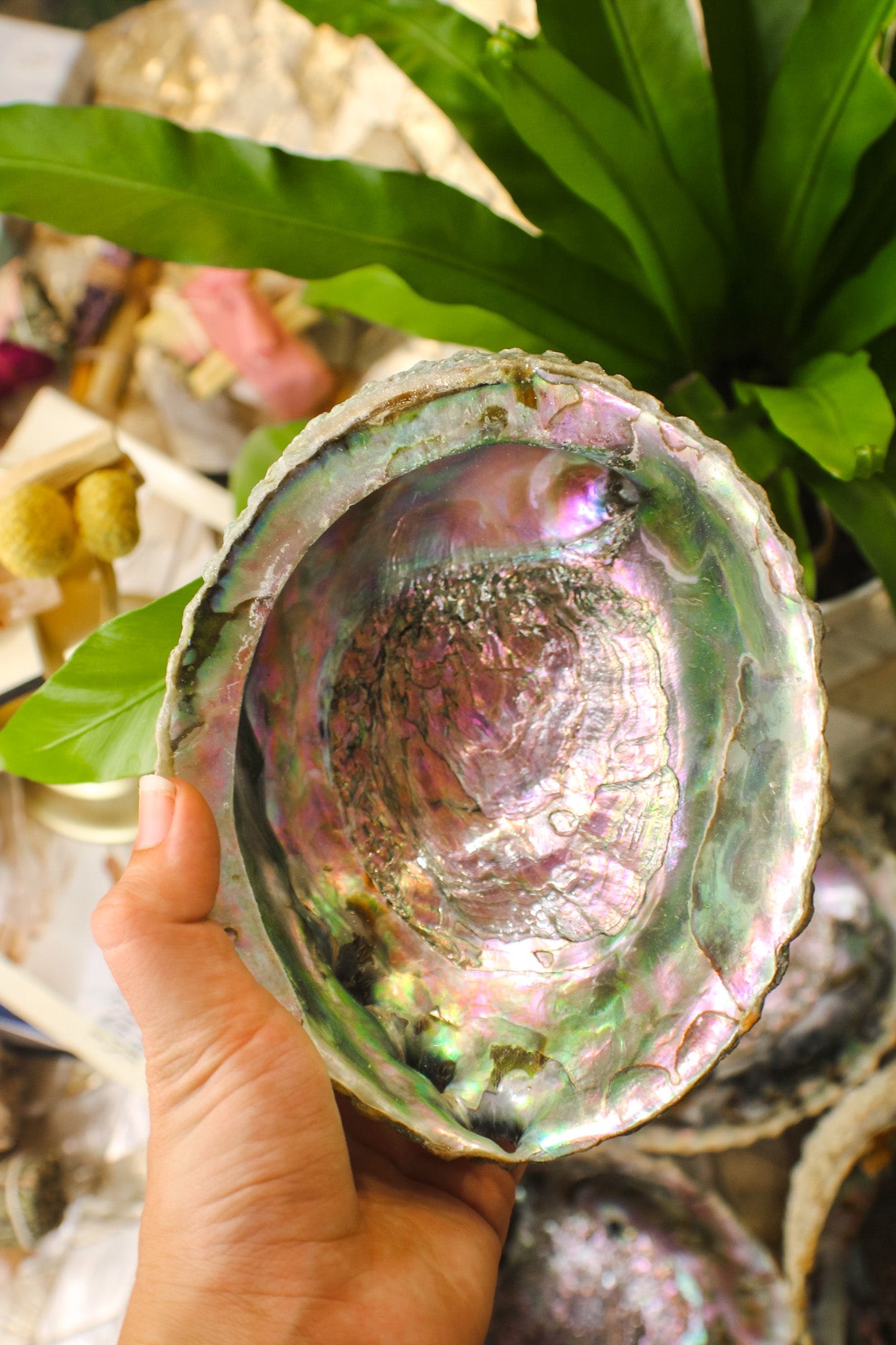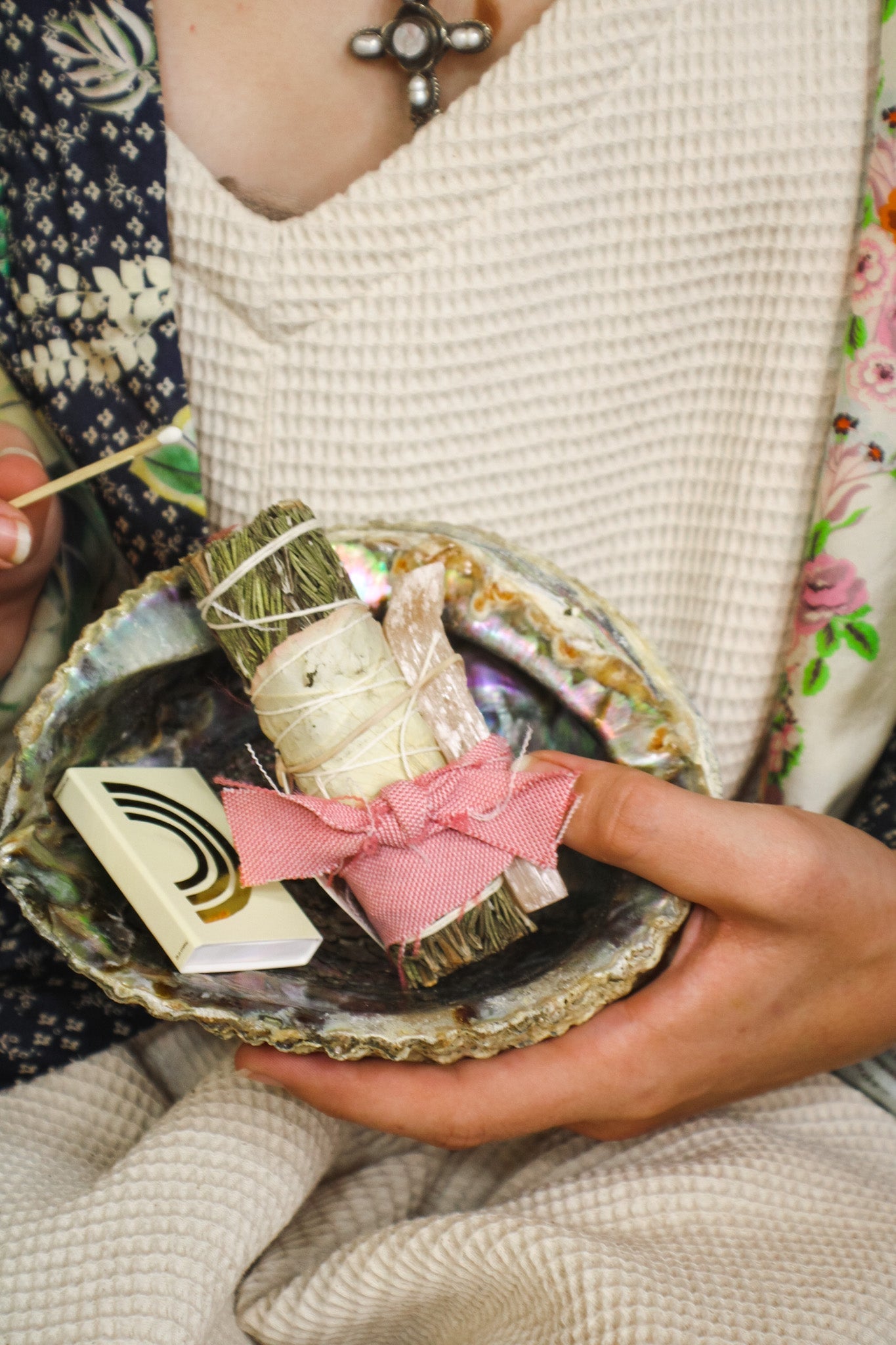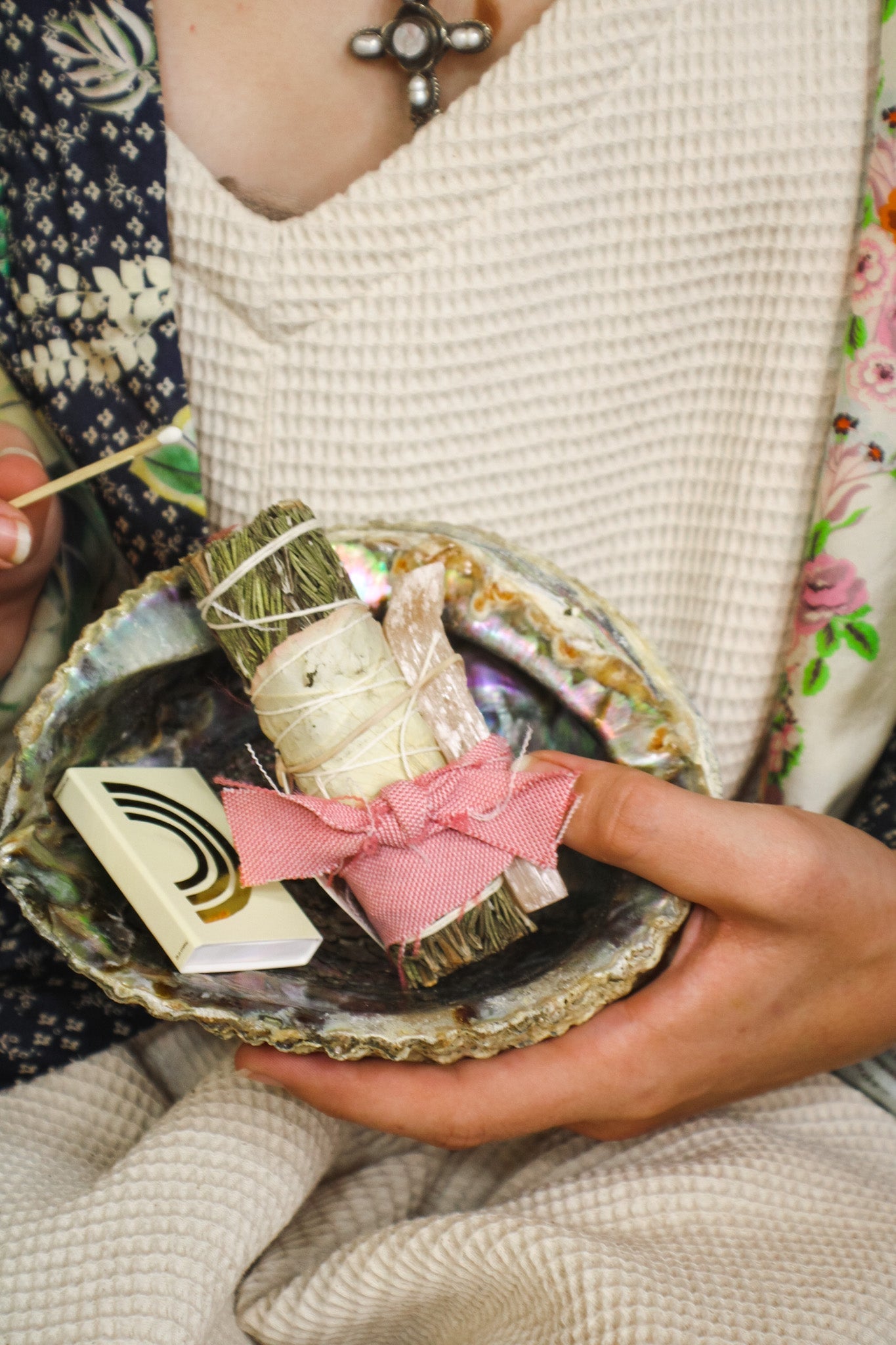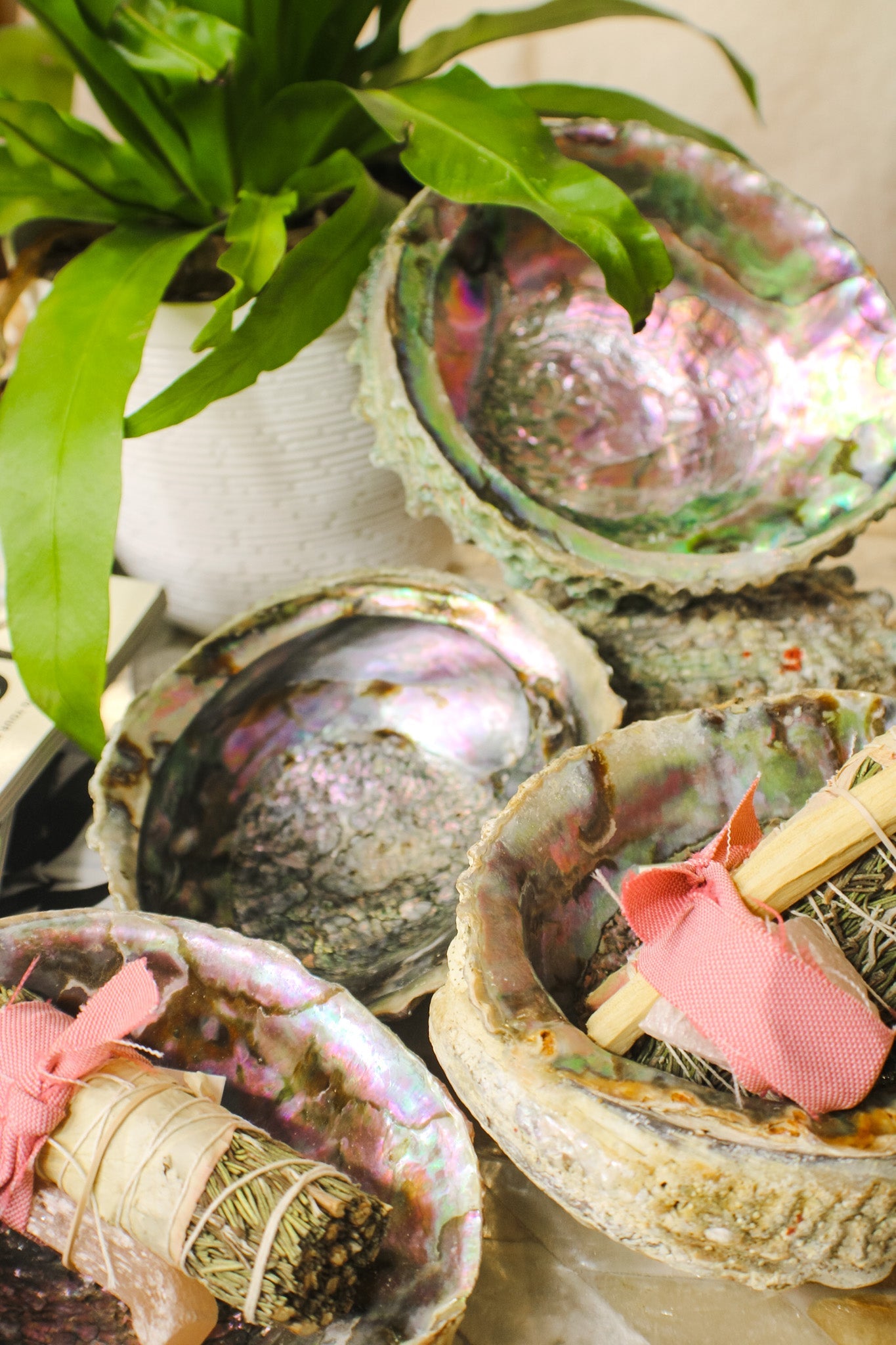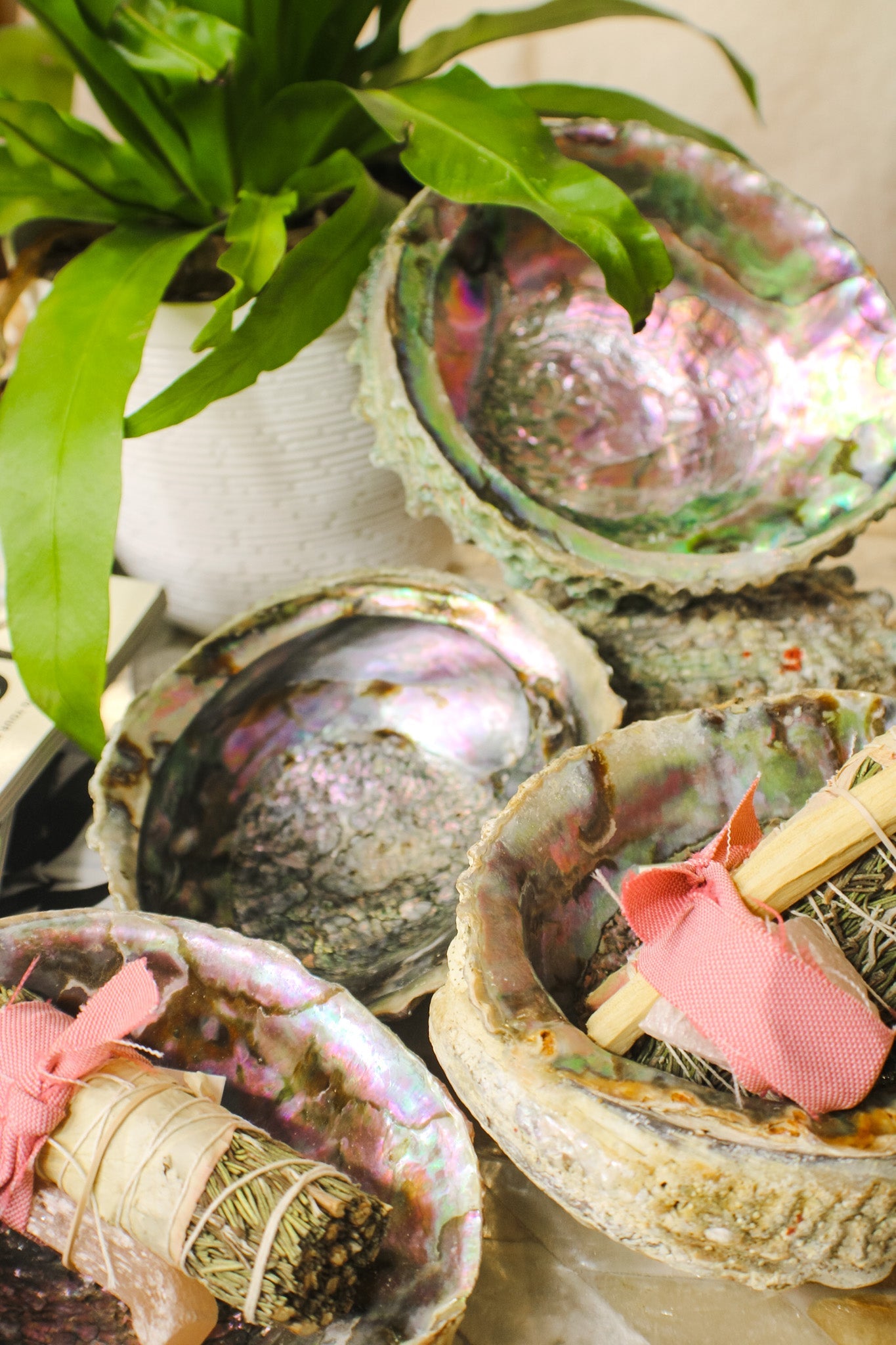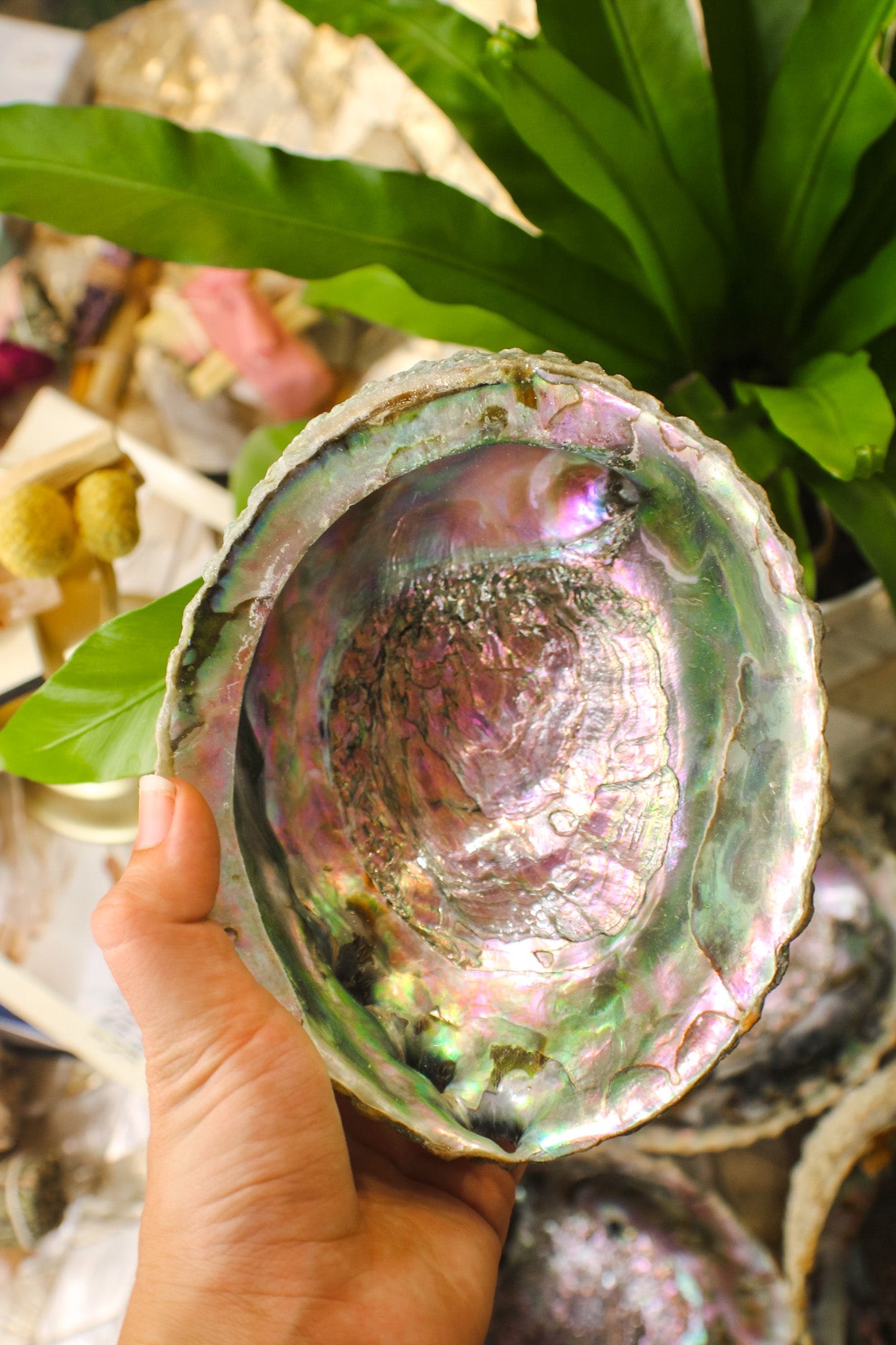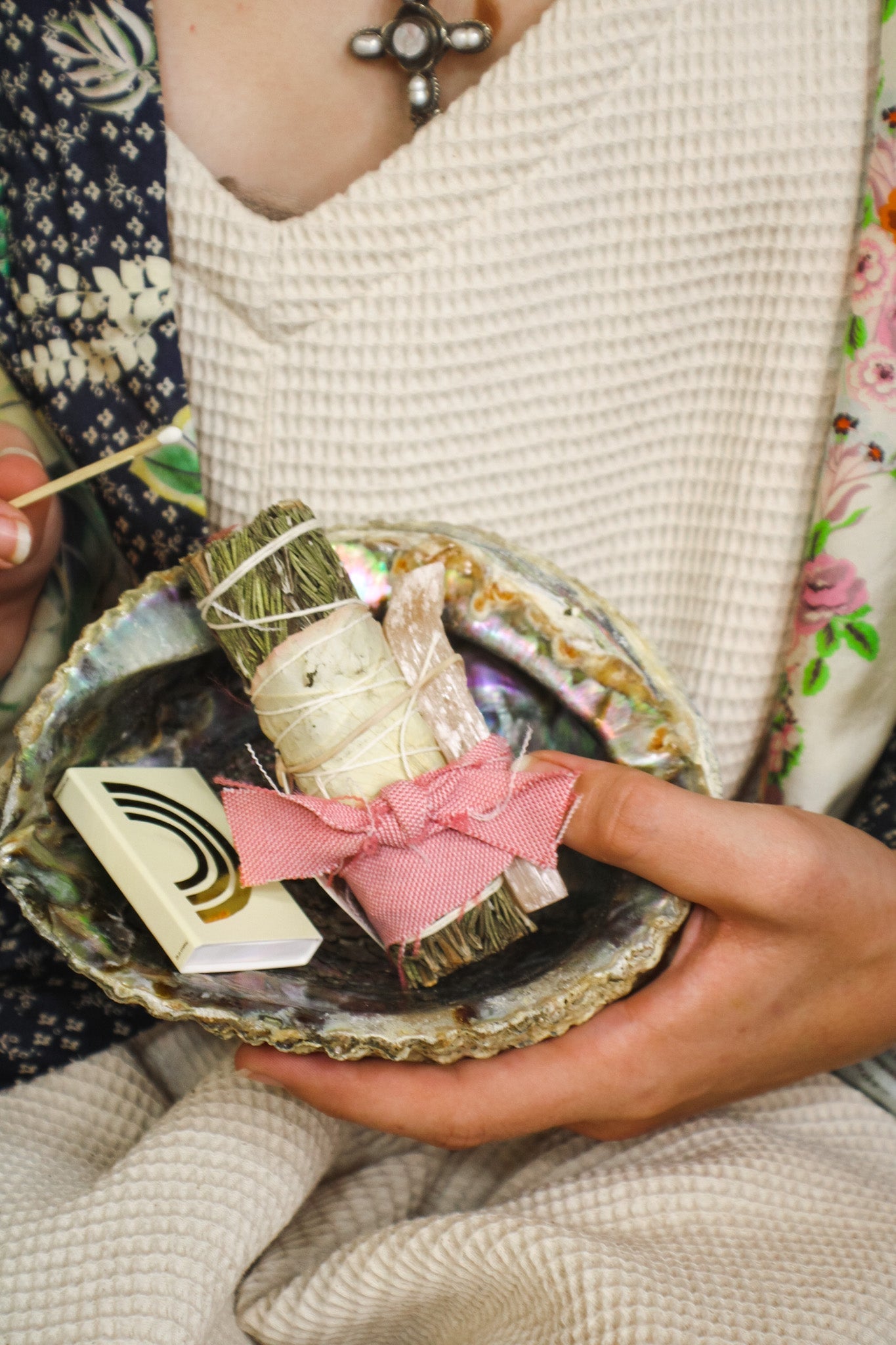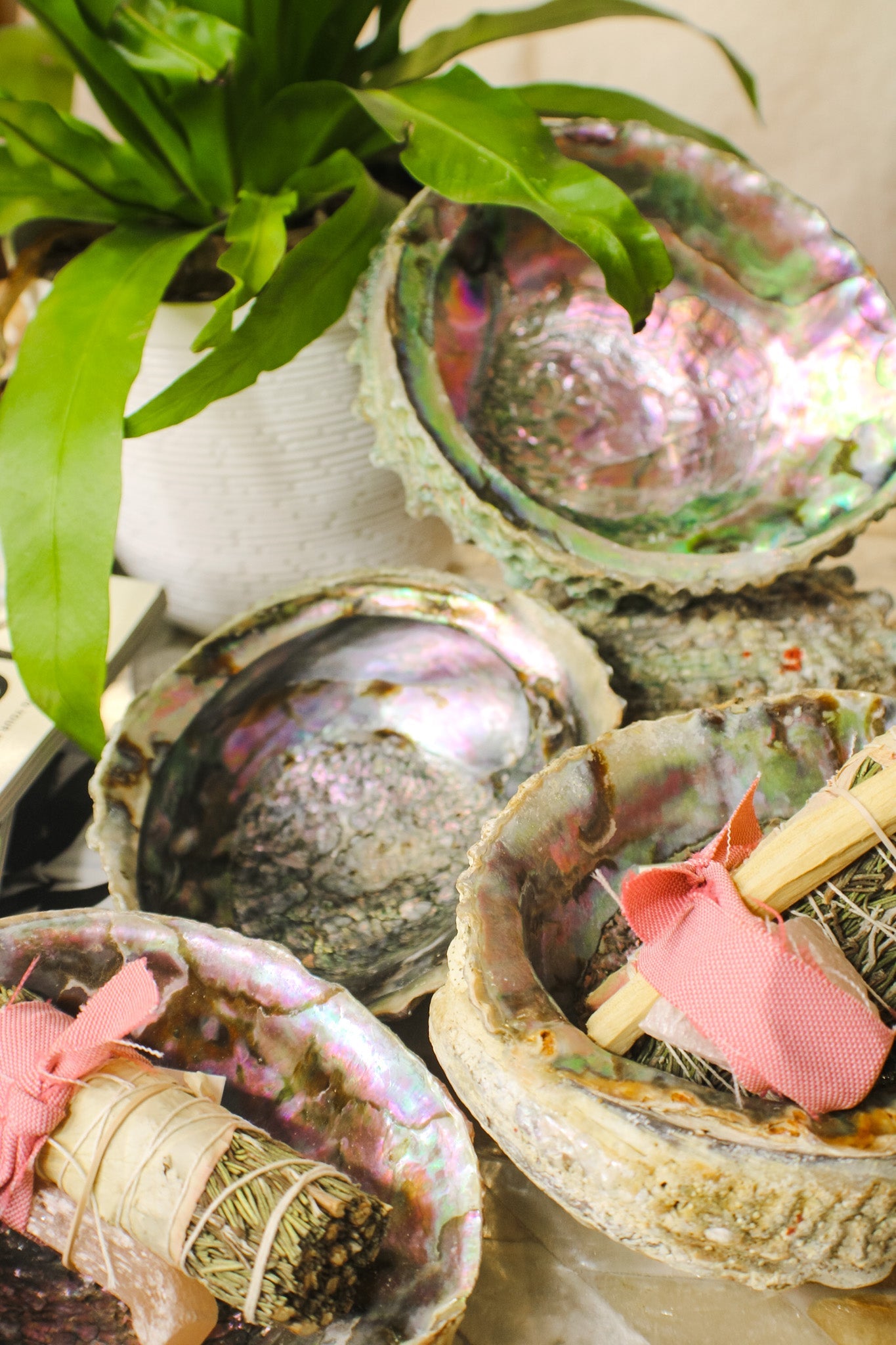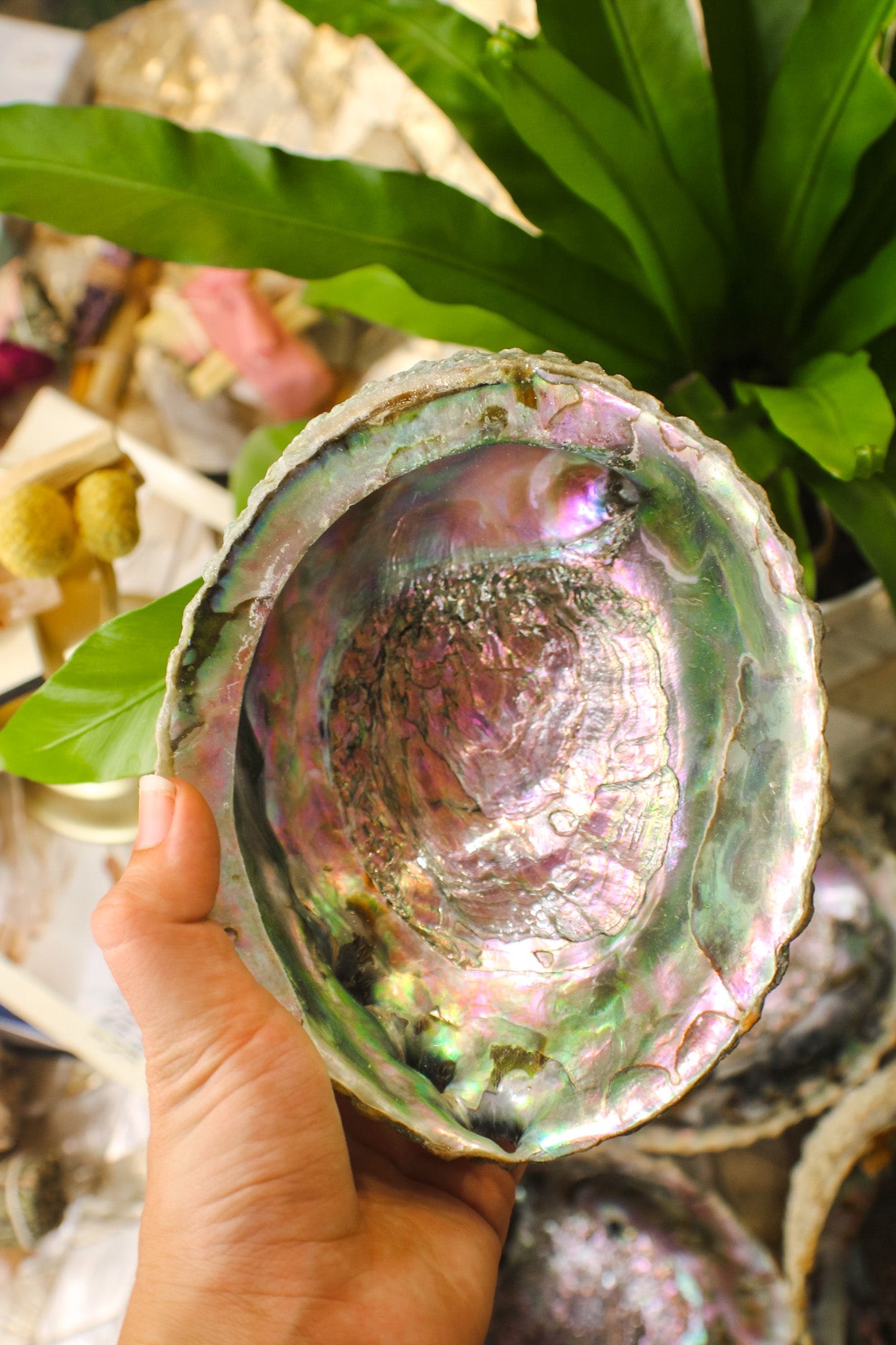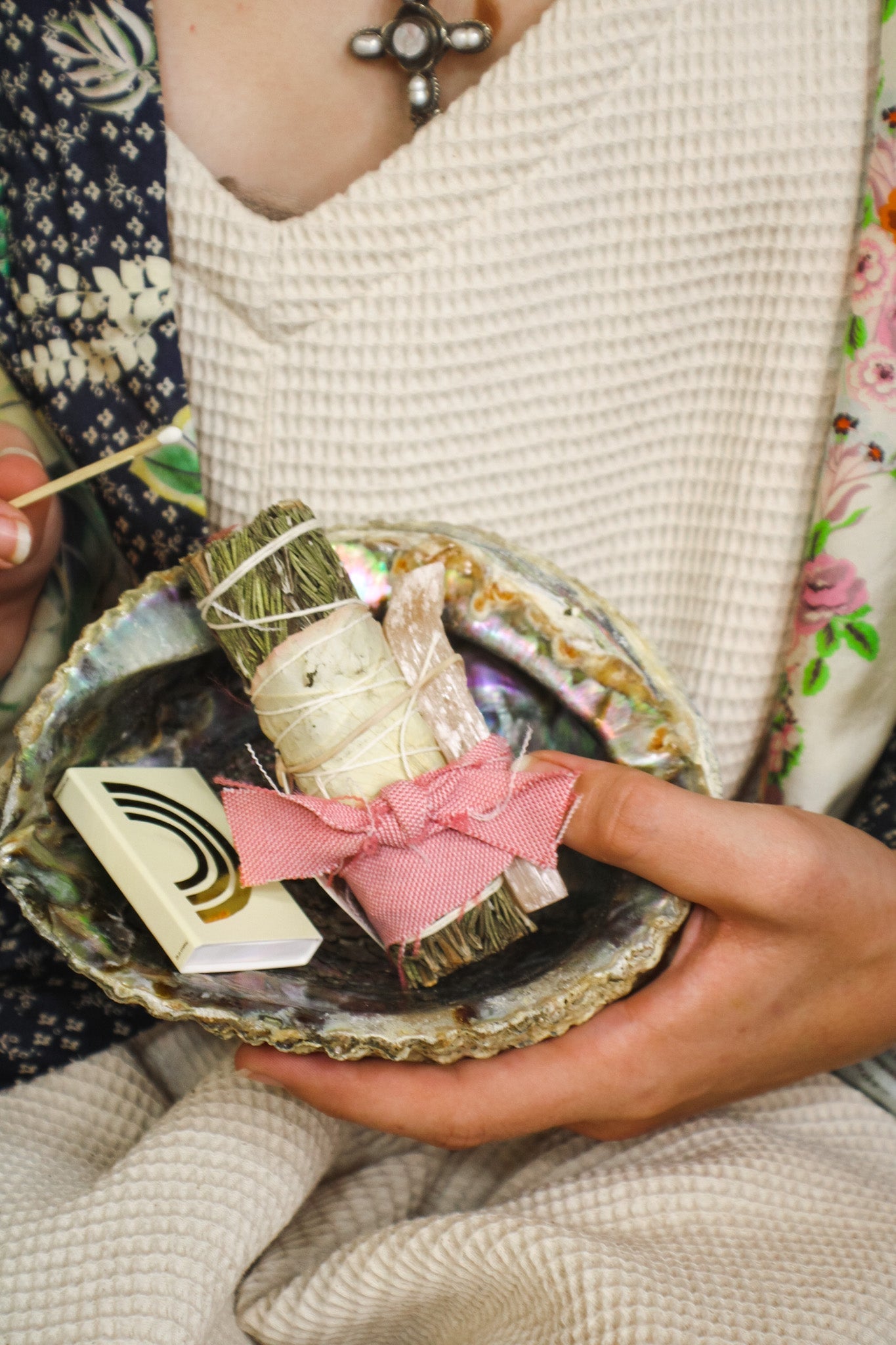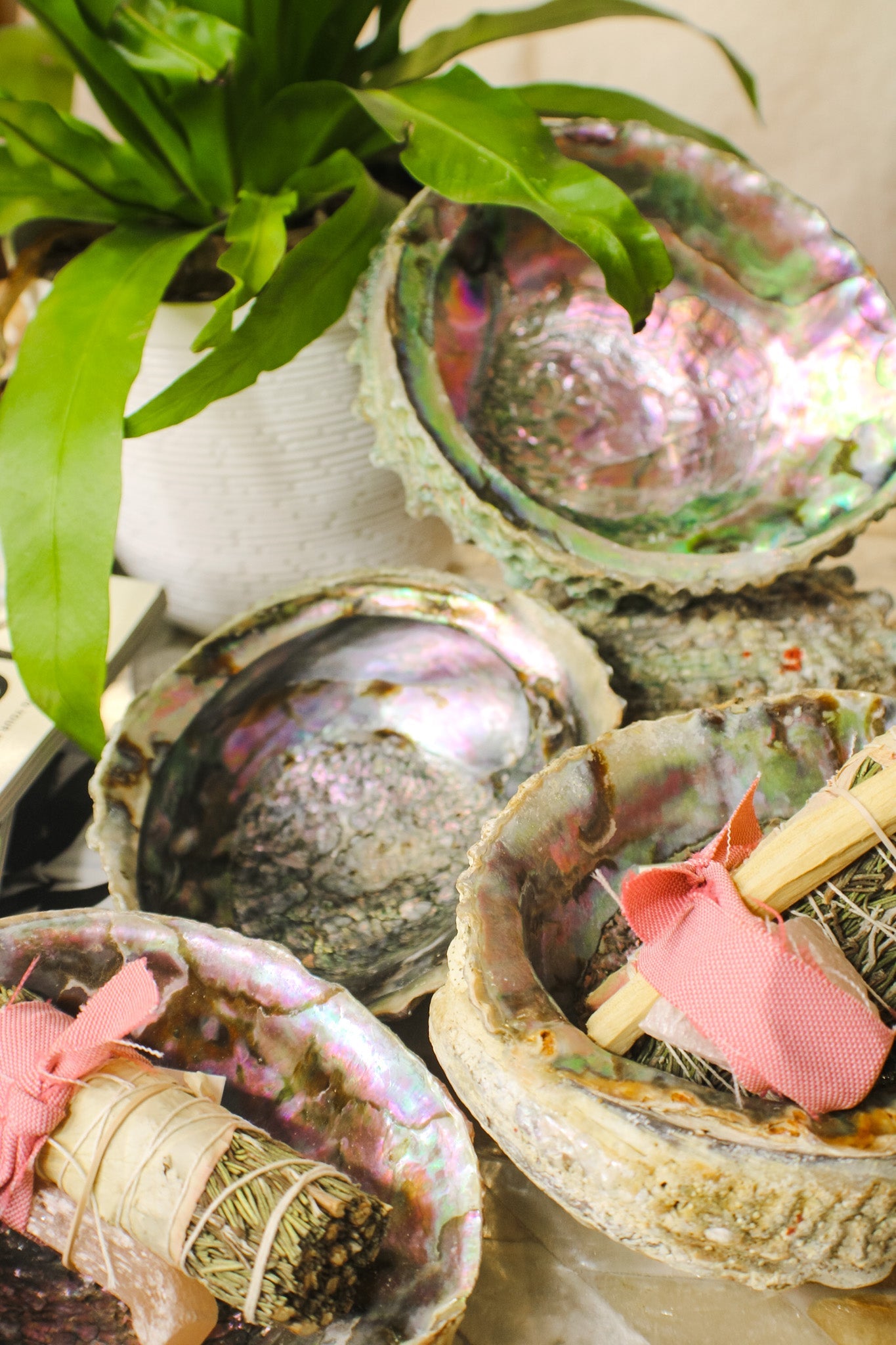 Abalone Shell Bowls
Ethically sourced from a privately owned Abalone and Marine life farm that practices sustainable harvesting.
Bowls range from 6-7 inches 
Each bowl is natural, they will vary in size, shape, & color. Contact our creative team if you are looking for something specific. 
Beautiful large Abalone Smudge bowls for smudge sticks. Also makes a gorgeous jewelry or catch-all dish.
All shells are individually wrapped in protection.